TRINITY BEACH AND PARK INFORMATION IN FLORIDA
subdivisions | 55+ homes | overview | nearby parks & beaches
ANCLOTE RIVER PARK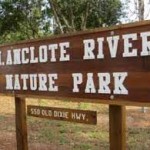 On the Gulf of Mexico, this park in nearby Holiday offers beach swimming with a lifeguard on duty, a boat ramp with fishing access, picnic area & shelters, a playground, and restrooms. Anclote River Park also provides a short driving loop around a scenic coastline that features mangrove-fringed lagoons and tidal flats. This is a great place for birding and to watch for wildlife. Low tide is the best time to see the many egrets, herons, and shorebirds. Bald eagles nest along Bailey's Bluff road December through May. Ospreys, gulls, terns, and double-crested cormorants are often seen fishing in the waters near the shore. With binoculars, you can even catch sight of white ibis and night herons. Anclote River Park offers a great day of a fun and relaxation, with some of the most spectacular views around.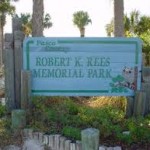 ROBERT K. REES MEMORIAL PARK
Formerly known as Green Key Beach, this Gulf beach is just minutes from Trinity in New Port Richey. Swim and relax, then take a leisurely walk on the boardwalk. Robert K. Rees Memorial Park is one of the most beautiful places near Trinity to see a Florida sunset. Watch the changing colors of the setting sun while surrounded by Palm trees swaying in the breeze. This park also offers canoe access, fishing, a picnic area, a playground and restrooms.
ROBERT J. STRICKLAND MEMORIAL PARK (HUDSON BEACH)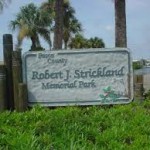 Bask in the sun, then cool down with a swim at Hudson Beach just north of Trinity and New Port Richey in Hudson. Enjoy a picnic lunch, or test the waters to see if the fish are biting. There is plenty to do at this six acre park which features a boat ramp, a boardwalk, and picnic areas. Wind down after a swim at one of the two beachside restaurants. Dine al fresco for lunch or linger around for dinner and watch the sunset. In the evenings, dance to live music under the stars on the outside deck. Locals and visitors alike enjoy this popular beach.
FRED HOWARD PARK
In nearby Tarpon Springs is just a short drive from Trinity. It consists of 155 acres and is located on the Gulf of Mexico. Set back in the heart of Tarpon Springs, Fred Howard Park is a place where nature flourishes and wildlife is abundant. Nesting ospreys and eagles, dolphins, and manatees also make frequent appearances. Fred Howard Park's location provides access to the Gulf of Mexico by a 1-mile long causeway. The causeway is used for sunbathing, fishing and exercising. There is also a launch ramp for personal watercraft on the causeway so jet skiers can enjoy Fred Howard Park from an ocean view. The white sandy beach is a very popular north county swim area and also provides a perfect location for visitors to enjoy many spectacular sunsets. Shells of all shapes and colors are plentiful here and make a walk down the beach a memorable one. There are numerous shelters in the park area perfect for all types of gatherings and, of course, playgrounds that will provide children with hours of fun. Fred Howard Park in Tarpon Springs will surely become a place visited time and time again by any Trinity property owner.