TARPON SPRINGS SUBDIVISIONS HOMES AND CONDOS FOR SALE
subdivisions | homes under $500K | homes over $500K | condos | overview | beach & park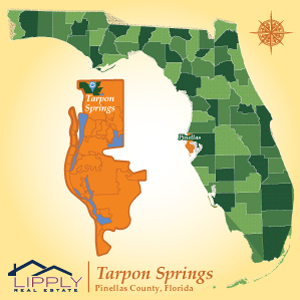 Tarpon Springs properties are an exceptional mixture of newer subdivisions and elegant aged manors. There are a wide variety of Tarpon Springs homes to choose from, from estate sized homes in gated communities to waterfront mansions to non-deed restricted home sites with modest homes. Tarpon Springs also consists of many townhomes, villas, condos, and mobile home parks to offer. No matter what you're searching for, old or new, you will find it in a Tarpon Springs property.
TARPON SPRINGS REALTOR
As top Tarpon Springs Realtors in the area, we are confident that we are highly experienced in listing homes and working with buyers in Tarpon Springs. It would be our honor to add you to our list of satisfied customers. Below is a list of most of the condominiums and subdivisions located within the Tarpon Springs area. Purchasing property in Tarpon Springs has been and will continue to be a worthwhile investment. We are here to answer any questions you may have, help you purchase or assist you in selling your property. Agents are on call everyday, don't hesitate to email, call, or chat with us.
Subdivisions and Condo Communities in Tarpon Springs
Active Listings in Tarpon Springs
May 27, 2023