TAMPA FLORIDA BEACH AND PARK INFO
subdivisions | homes under $500K | homes over $500K | condos | beach & park | overview
GULF BEACHES IN TAMPA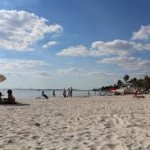 Ben T. Davis Beach is located at the Tampa end of the Courtney Campbell Causeway, a few hundred feet of white sandy beach overlooking Tampa Bay. You may spend the day swimming and picnicking, or just stop to enjoy the view. Ben T. Davis Beach is considered the local beach to the Tampa community. It's close and convenient but not as picturesque as the Pinellas County white sandy beaches. Many people choose to live in Tampa because it may be closer to their work place but on the weekends many Tampa residents take the 25 minute drive over to Pinellas County to play at the beaches there. Buying a home in Tampa provides the best of both worlds.
POPULAR PARKS IN TAMPA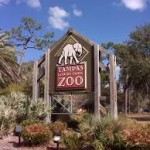 Lowry Park Zoo, 1101 W. Sligh Ave., Tampa, Florida – Lowry Park zoo has been voted the Number One Family Friendly Zoo in America by Child Magazine. The park contains 56 acres of natural, lush habitats comprising eight separate exhibit areas. This is the only zoological garden in the Tampa Bay area. Lowry Park Zoo was created to enhance the quality of life in Tampa Bay area as an affordable leisure center for education and endangered species conservation. The Zoo holds an annual 'Zoofari" also known as Tampa's greatest feeding frenzy, with food from more than 80 restaurants, music, entertainment and an art auction. Bring the whole family for a great day of family adventure at Lowry Park Zoo in Tampa. There's much to see and do – get here early!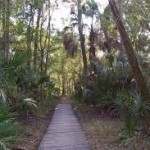 Hillsborough River State Park – this park has been open since 1938 so it is one of Florida's original state parks. The park is full natural scenic beauty and it is quite astounding. There are many trails to explore and experience this on your own. A trail not to miss is the Rapids Nature Trail. At the end of the trail is a popular spot for photographers, and outdoor enthusiasts. Should you want to enjoy the river, and I highly recommend it, the park has canoe rentals for your convenience. Hillsborough River State Park provides an exceptional setting in a natural environment — the is truly Florida at its finest — for folks to relax and reconnect with family, friends, and colleagues. The river provides opportunities for fishing, canoeing, and kayaking; a canoe/kayak launch is available on the river.
Active Listings in Tampa
December 10, 2023