TAMPA BAY REAL ESTATE: HOMES AND CONDOS FOR SALE
overview | 55+ | new construction | vacant land | commercial real estate | gated communities | golf communities | school info | property mgmt | forecloseures | short sales
What is the Tampa Bay Area?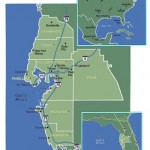 Looking for info on the individual subdivisions of the Tampa Bay area? Let us explain what the Tampa Bay area is. The Tampa Bay area of Florida is a large area of land surrounding the waterways of the Tampa Bay. The Tampa Bay area consists of 4 counties and many cities. The "Bay" is the large inlet of water that is on the east side of Pinellas County and the west side of Hillsborough County. This large area includes the counties below: Pinellas (think: Clearwater, St. Petersburg), Hillsborough (think: Tampa), and Pasco (think: New Port Richey, Trinity). North of these areas is Hernando County which includes Spring Hill and Brooksville. This area is considered part of the Tampa Bay area by many people as well. And, south of this area is Manatee County which consists of Sarasota and Bradenton. Most people do not consider Manatee County to be part of the Tampa Bay area. We can help you with a real estate transaction in any one of these areas as we have many agents in all of the 4 counties ready to help you.
TAMPA BAY LIFESTYLE
Diversity describes the Tampa Bay area in terms of lifestyle, families, couples, singles and even retirees. People of all ages choose Tampa Bay as their home because Tampa Bay complements every lifestyle. Our enthusiastic sports fans attend football, hockey, baseball and soccer games. We frequently play golf and tennis. For families with children, Busch Gardens and Adventure Island are popular theme parks – right in their own backyard.
TAMPA BAY CULTURE
The many museums, theaters and performing arts centers provide a rich cultural menu, and provide a homebase for the Florida Orchestra. Our museums range from the surrealist art at the Salvador Dali Museum in St. Petersburg to the technology of the Museum of Science and Industry in Tampa. For a lively evening filled with music and dancing with a Bourbon Street flavor, our younger crowd hits the streets of Ybor City. Are you looking for Real Estate in Tampa, access this page.
TAMPA BAY OUTDOORS
For relaxation we all enjoy the Tampa Bay's many warm and sunny beaches. Fort Desoto Park in St. Pete and Caladesi Island in Dunedin are consistently ranked as two of the top ten beaches in the country. But, there's more to the Tampa Bay area's outdoor appeal than just the beaches. Parks such as Fred Howard Park in Tarpon Springs or Philippe Park in Safety Harbor are popular picnic spots with views of Tampa Bay. For those who love boating, snorkling, or fishing the Gulf of Mexico is one of the best places for water sports. The Pinellas Trail that spans from St. Petersburg to Tarpon Springs is Tampa Bay's most popular linear park and recreation trail where you will always find people biking, jogging, running and walking – enjoying the great outdoors and the famous Florida sunshine.
Pinellas County Communities
Hillsborough County Communities
Contact us with questions about Tampa Bay
Current Market Statistics for Tampa Bay