ST. PETERSBURG FL EVENTS
subdivisions | homes under $500K | homes over $500K | condos | overview | beach & parks | events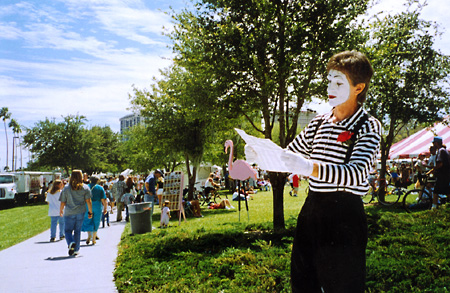 EVENTS IN ST. PETERSBURG FLORIDA
St. Petersburg is a happening place. There is so much going on in St. Petersburg each and every weekend that we couldn't possibly list everything here. Below are just a few of the popular events you can enjoy when you own real estate in the St. Petersburg area.
FESTIVAL OF STATES CELEBRATION
– The Progress Energy St. Petersburg Festival of States has been around for a long time in this area. The Festival of States events provide a fun-filled, family-oriented atmosphere. The Festival is produced each year by the a civic organization comprised of 280 St. Petersburg professional and business people that work together with City Administration to produce "The South's Largest Civic Celebration". The purpose of the Festival of States is to showcase the city of St. Petersburg and the talents of Pinellas County students and residents.
MAINSAIL ARTS FESTIVAL
– The picturesque waterfront of downtown St. Petersburg provides the setting for the Mainsail Arts festival held every year. This is the leading cultural event on St. Petersburg's calendar. Thousands of visitors from the Tampa Bay area come to enjoy and purchase art and listen to the many outdoor entertainers. Each year the Mainsail committee produces this fine arts festival named by Sunshine Artist as one of the top 200 fine arts events in the United States. $50,000 is given away in prize money to Artists exhibiting. The waterfront area is yours to enjoy when you purchase a home in St. Petersburg.
DR. MARTIN LUTHER KING JR. NATIONAL PARADE AND BAND FESTIVAL
– is Florida's largest civic parade and a national festival of bands. It features the Florida A & M University "Marching 100 Rattlers Band" which highlight a series of seven events marking the 20th anniversary of the Southern Christian Leadership Conference's Dr. Martin Luther King, Jr. holiday celebration in St. Petersburg. The festivities also feature two awards presentations, a candlelight vigil downtown, local high school students reciting their winning essays and an interfaith worship service.
Active Listings for Sale in St Petersburg
December 3, 2023