SEMINOLE FLORIDA PARK AND NEARBY BEACH INFO
subdivisions | homes under $500K | homes over $500K | condos | overview | beaches & parks
MADEIRA BEACH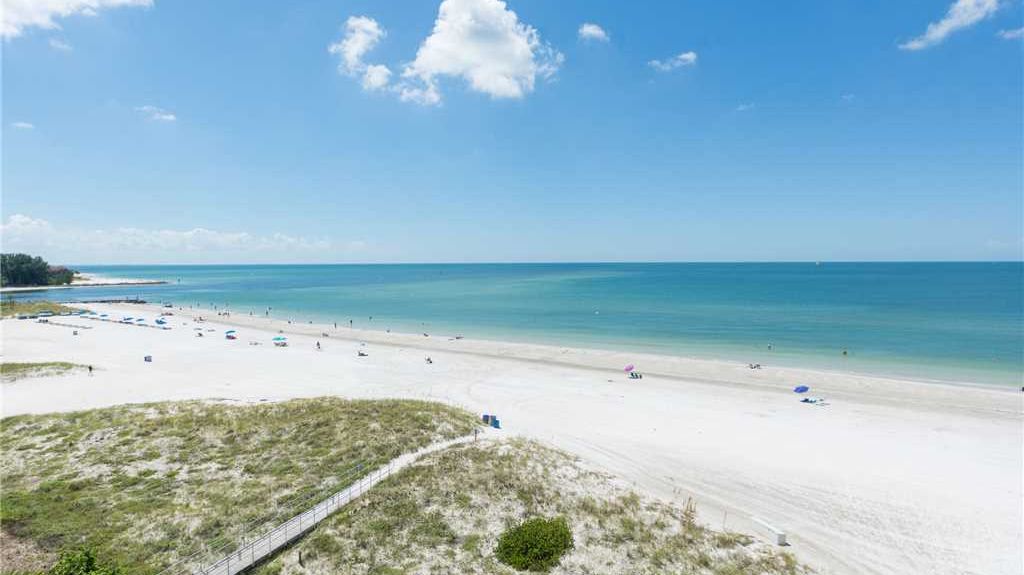 Madeira Beach is the closest beach to Seminole, no more than a five minute drive. It is a tremendously clean area with many parks such as Kitty Stuart Park, Archibald Park, and County Park offering beach access and amenities such as pavilions, showers, restrooms, and parking. This is an ideal spot for the whole family offering many things to do. Enjoy swimming in the sparkling waters and sun soaking on the white sugary beaches. Madeira Beach is also home to John's Pass Village and Boardwalk where you can sip your favorite cappuccino, eat a succulent seafood dinner, charter a fishing boat, or enjoy an unforgettable sunset cruise. The unique shopping John's Pass has to offer includes antiques, arts, crafts, clothing and jewelry. Many events are held here often and make John's Pass Village and Boardwalk a place that you'll visit time and time again when you own a home here.
INDIAN ROCKS BEACH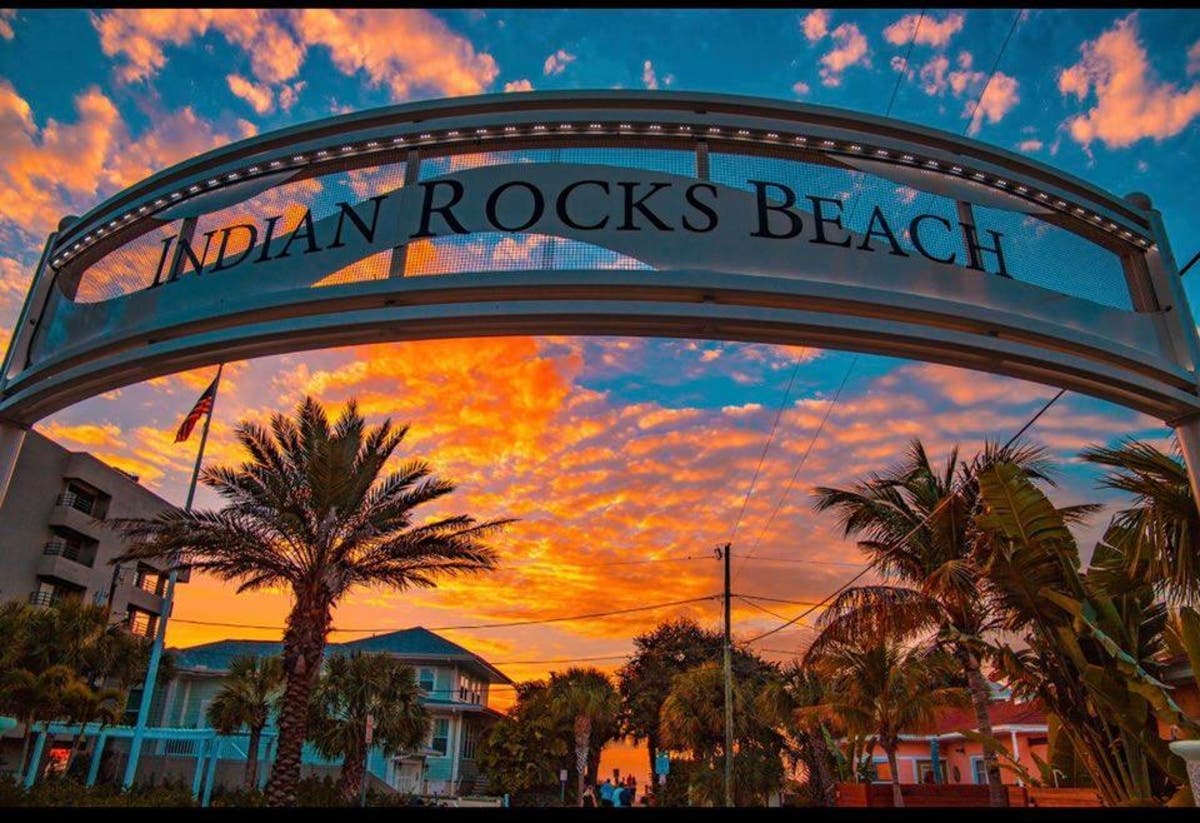 Indian Rocks Beach is very close to Seminole and just south of Clearwater Beach. If you like Clearwater Beach, but tend to enjoy a quieter atmosphere, Indian Rocks Beach is the place for you. Parking is at a minimum, so get there early! Surfing and snorkeling are favorite past times of Indian Rocks Beach goers as well as sunbathing and beachcombing. Fine dining and shopping are still close by without seeming too congested. Here you will see more of a residential type community rather than an overwhelming amount of businesses and tourist shops. Condos, beach cottages and hotels are abundant on Indian Rocks Beach and are perfect rental options for that vacation or investment. The beach trolley will gladly give you a lift if you are in the mood for some evening entertainment down at Pier 60. Living in Seminole and being so close to Florida's beautiful shoreline is an investment that you will never regret.
INDIAN SHORES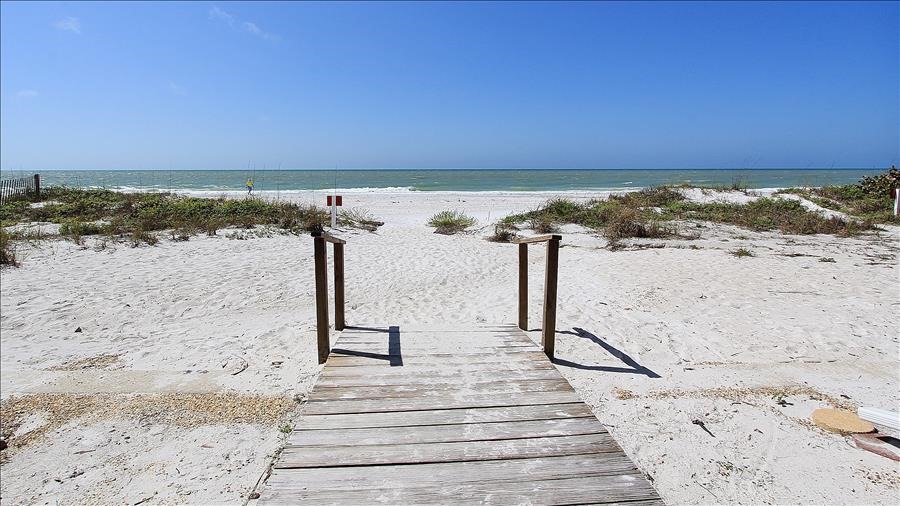 Indian Shores is just south of Indian Rocks Beach and shares the same residential community feel as its neighbor. It too is very close to Seminole. With over 1500 residents typically and jumping to over 5000 during the winter months, there are an abundance of condos, hotels, time shares and other rentals available as well as ownership opportunities. With restaurants and shops close by, this 2.65 mile long white sandy beach still lends a quieter, relaxing atmosphere. Indian Shores is also host to the Suncoast Seabird Sanctuary, a non-profit organization dedicated to the four R's,"rescue, repair, recuperation, and potential release" of wild sea birds that make the Gulf coast of Pinellas County their homes. Cormorants, brown Pelicans and white Egrets are some of the many sick or injured birds saved by the amazing efforts of this organization that operates solely on public contribution. Come for a day and visit the beautiful beaches of Indian Shores and the Suncoast Seabird Sanctuary when you own real estate in Seminole.
REDINGTON SHORES
Redington Shores is home to over 2500 people and even more during the winter months. This 400-foot wide white sandy beach has facilities such as beach showers, restrooms and over 170 parking spaces. This calm, relaxing beach is a great family vacation spot offering beach houses, condos, cottages for rent as well as for sale. There is a playground for the little ones with beach access available. From the parking lot, two boardwalks will lead you to the seagrass covered sandy dunes of Redington Shores where you can sit and watch memorable sunsets sink into the Boca Ciega Bay and the Gulf of Mexico. Experience all of this and more when you own Seminole property.
POPULAR PARKS IN SEMINOLE
LAKE SEMINOLE PARK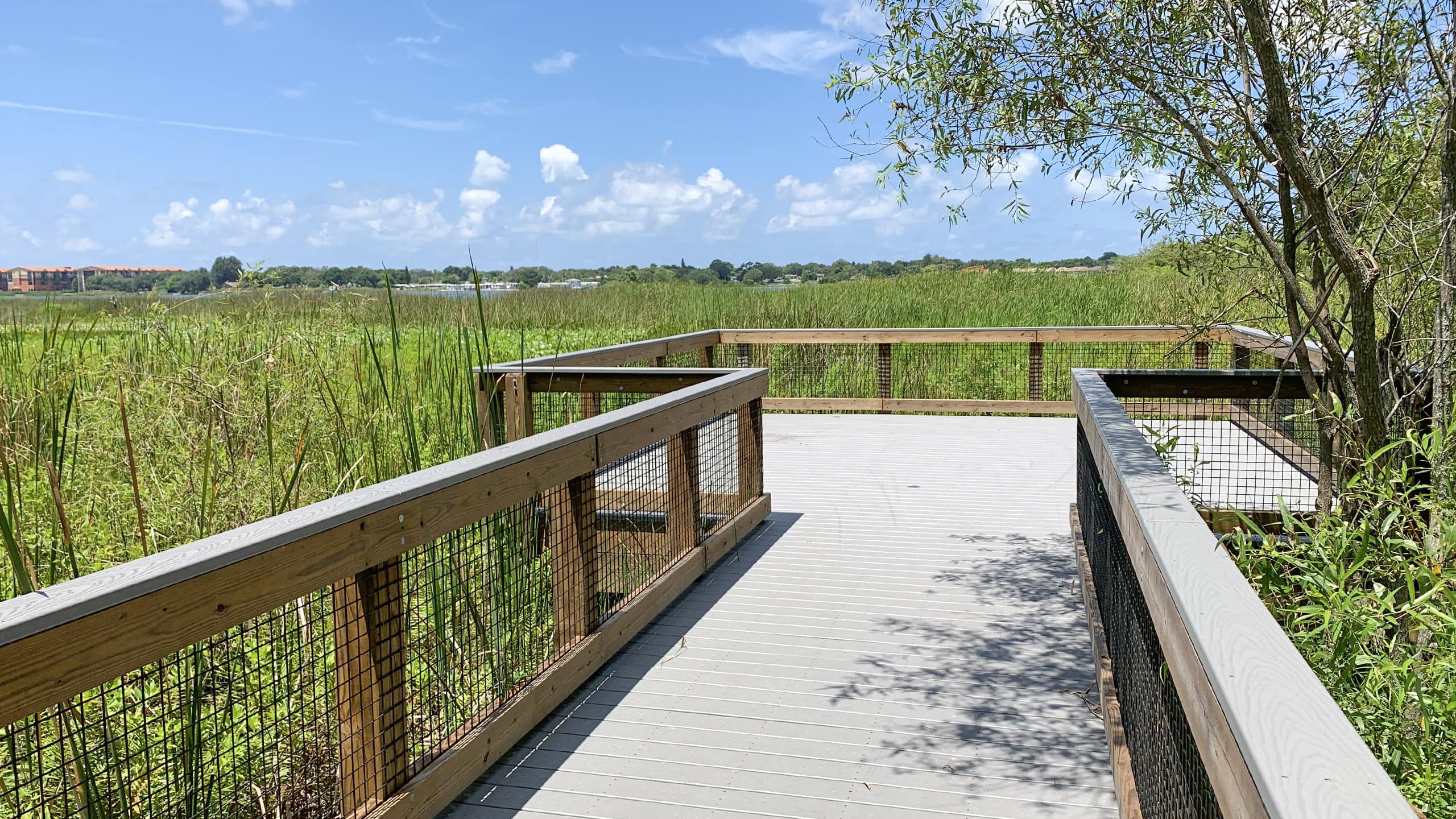 Lake Seminole Park is over 250 acres and is home to an abundance of wildlife. This designated wildlife habitat and sanctuary can provide hours of enjoyment for nature lovers as they view many of the wild animals in their natural habitat such as alligators, bald eagles, vultures, hawks, waterfowl, turtles and tortoises, as well as snakes. As for amenities, Lake Seminole Park offers 13 shelters that are available for renting 365 days a year, a boat ramp, grills, picnic facilities, a playground, water fountains, and restrooms. The wooden bridge and the shelter built over the pond are surely captured in a number of wedding albums. This park also has a 2-mile long trail that winds through the pine flatwoods where visitors can enjoy biking, rollerblading, walking, and jogging. At the completion of 1 mile, there is an exit off the trail for those who do not wish to complete the full 2-mile length of the trail. Other sporting activities can be enjoyed by those who choose the softball field or volley ball courts for a day of fun and competition. Many benches and swings are strategically placed throughout the park for visitors to capture the best views as they relax and take in the fresh air. The hilly grounds of Lake Seminole Park provide many open spaces for picnicking the traditional way with a basket and blanket where you can enjoy lunch and lay back in the lush green grass. Of course the best part of the park which it is named for is Lake Seminole. This large lake can accommodate many types of watercraft and is a jet skier's dream. The boat ramp provides access to the lake where boaters, skiers and jet skiers can enjoy smooth cruising through the calm waters of this picturesque lake. Fishing is also a popular pastime on the lake. Lake Seminole Park is centrally located to Clearwater, St. Petersburg and Largo and will provide hours of enjoyment.
BOCA CIEGA MILLENNIUM PARK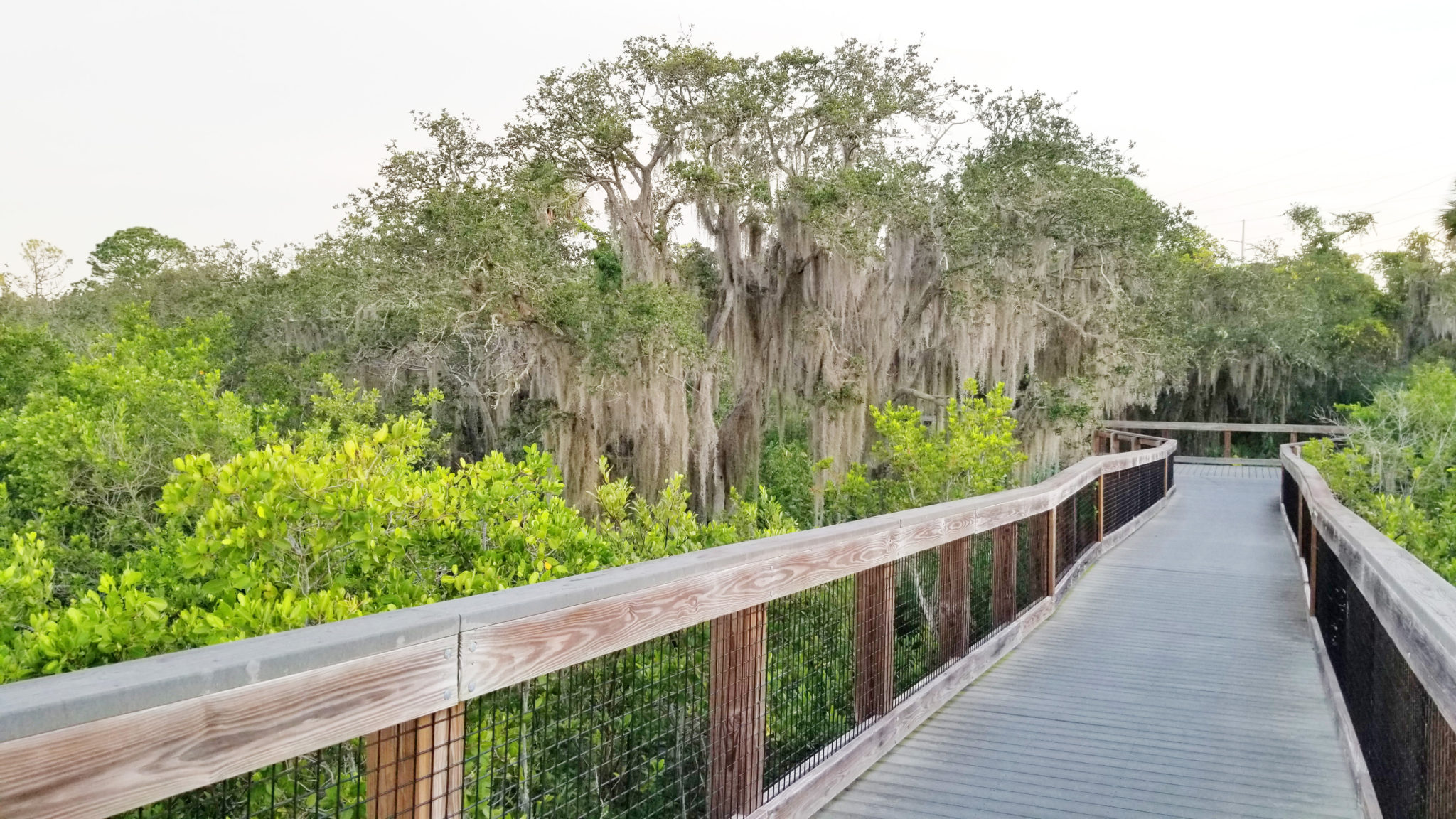 Boca Ciega Millennium Park is a 184.6-acre park in Seminole that not only offers plenty of natural beauty to residents and visitors of Seminole, but is also home to the Pinellas County Millennium Time Capsule which contains more than 100 items for future generations to discover. Park amenities include fishing access to the Bay, a launch site for canoes, a large dog park, an observation tower, small nature trails, boardwalks, a playground, restrooms, picnic shelters and paths for walking and biking. This is a great park for bird watching. Here you can see various types of wading birds, shore birds, birds of prey, water fowl and upland birds. Come enjoy the shade and beauty of Boca Ciega's unspoiled communities which include wetlands, pine flat-woods, oak hammocks, mangrove swamps, and salt marshes. Enjoy the beauty of Boca Ciega Millennium Park.
BLOSSOM LAKE PARK
Blossom Lake Park is just off of the Pinellas Trail in Seminole where you can enjoy amenities such as a fishing lake, playgrounds, fitness trail, basketball court, general purpose athletic field, and picnic gazebos.
SEMINOLE CITY PARK
Seminole City Park is also located just next to the Pinellas Trail and Seminole City Hall and offers a state of the art band shell, playgrounds, and picnic gazebos
Active Listings for Sale in Seminole
December 10, 2023
Seminole Subdivisions and Condo Communities