SELLING YOUR HOME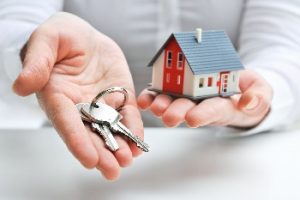 Being a selling agent is a totally different skill set than being a buying agent. It can be a lot more work too. If done right it is a win-win situation for the buyer and the seller. We are one of the TOP Real Estate Offices in the Tampa Bay area built on high standards and strong work ethic. Whether we are in a buyer's market or a seller's market, each one presents a new set of challenges, opportunities, and obstacles. Having an experienced group of professional on your side, such as Lipply Real Estate, is your best ammunition to getting your home sold as quickly as possible for top dollar. Fill out the form below if you are considering selling your home and we will contact you to discuss more details. Each home and each seller is unique. We will take many factors into consideration when planning our selling strategies for your home. Below are the high level steps that begin to outline the process of our Full Service Listings.
CMA: COMPARABLE MARKET ANALYSIS
No doubt, setting the price "right" is one of the most important first steps. Prior to our first meeting, we will spend a significant amount of time studying the market value of your home against other homes recently sold in your immediate area.We will also review those under contract and currently on the market as well. Depending on your home's location and activity in the area, we will span outside the immediate area to gather further statistics.
LISTING AGREEMENT: REVIEW AND SIGN
We will discuss and completely explain our listing agreement with you. You will be given estimated net sheets outlining all the costs involved with selling. We have extremely competitive real estate commissions that we will discuss with you.
GETTING THE HOME READY: STAGING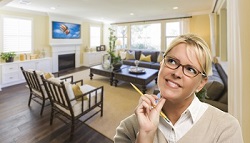 We understand that it is not easy for you to put your home on the market. There's a lot of work to do: cleaning, decluttering, organizing, even staging. If you are not moving out of the home while it's on the market, it's harder still. Yet, it is so important to have your home look it's best. There is just too much competition out there today to ignore this important step. We can help you with this. We do this everyday; we know what buyers want and expect. Ask us for suggestions! Once your home is ready – our professional photographer will shoot HDR (High Dynamic Range) shots and prepare the virtual tour. If there is a view to capture we will have our Drone Photographer go out and take some beautiful aerial pictures.
MARKETING PROGRAM: WHAT WORKS

In a word: EXPOSURE. This is our forte. We get your home out there with many different forms of media. Most importantly, we have one of the strongest Internet presences in the area, which is probably how you found us! We have a suite of "Lipply Real Estate" websites such as this one that covers the entire Tampa Bay area. Our newest technology is Matterport which provides the user with a virtual tour in 3D images where they can literally walk through the home. In addition we have other websites that target smaller niche areas. We also have multiple real estate blogs and utilize many different Internet websites to showcase your listing. In addition, when you list your home with us, you may receive your very own website which will advertise your home on the Internet. We also employ some of the traditional selling techniques such as putting your home on the MLS (Multiple Listing Service), Realtor.com, Zillow, Trulia, Google, youtube.com creating full color brochures, yard signs, virtual tours, brokers open, and periodic open houses. We will communicate our weekly progress with you, keeping you in the loop and informed of activity and feedback about your home.
NEGOTIATION: IT'S A SKILL
Another important strong point of ours is expert negotiation. Our experience in this field allows us to succeed at the negotiating stage of the transaction; knowing when to talk and when to listen is crucial.
FOLLOW THROUGH: CLOSE THE HOME!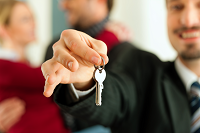 The details along the way to the closing table don't just fall into place. So much can go wrong. If this is not your first home purchase, you know exactly what I am talking about. There's so much to do in a short amount of time and there is no room for error. Inspections, possible repairs, appraisals, financing, insurance, and more. You can count on us to be involved every step of the way, leaving no detail to chance. During all phases of a listing from the initial paperwork and promotion through the very last details of the closing, we personally attend to all of the details. As a result, the large majority of our transactions come through referrals and repeat business.
Contact the Lipply Group when you are ready to sell your home.