TAMPA BAY SCHOOL INFORMATION
overview | 55+ | new construction | vacant land | commercial real estate | gated communities | golf communities | school info | property mgmt | forecloseures | short sales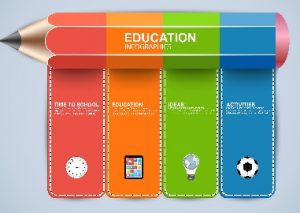 Chances are you have found this page because you are either relocating to the Tampa Florida area or you are considering a real estate purchase in the Tampa Bay area -- and you have children. Like most parents, including myself, your children's education and his or her future is of utmost importance to you. We put together this page of resources for you to help you find the Tampa school information you need. We understand that there is so much to consider when relocating with children. Rest assured there are many excellent schools in this area and we can help point you in the direction you need. We're here to help!
Have an address? Want to locate the nearest school?
Pinellas Locator | Hillsborough Locator | Pasco Locator
Handy Links for Public Schools
Pinellas County Schools
(St.Petersburg, Pinellas Park, Seminole, Largo, Clearwater, Dunedin, Safety Harbor, Oldsmar, Palm Harbor, Tarpon Springs) Pinellas County is situated in the middle of Florida's west coast and is home to more than 150,000 pre-kindergarten through adult public school students. Ranked first in the state, Pinellas County Schools have a lot to offer in terms of quality education experiences. Students can attend a neighborhood school or apply for a magnet, fundamental, or other school outside their zoned boundaries. Certain restrictions and deadlines apply, so be sure to check with the school board at 727-586-1818.
Hillsborough County Schools
Entire city of Tampa, including surrounding towns. The School District of Hillsborough County was ranked as one of "the most outstanding school districts in the United States in the 14th annual Expansion Management Magazine report card of the nation's best public schools. Scoring in the top one-third of the 2,800 districts studied, the School District received a second time designation, and received the top score of all Florida's largest districts. The district's music programs were ranked among the 100 best in the nation for the fourth time in 2005 by the American Music Conference. Enrollment in Magnet programs, charter schools, and special programs is available, call for more details at 813-272-4000.
Pasco County Schools
(Holiday, New Port Richey, Port Richey, Dade City, Land O' Lakes, Hudson, Lutz, Wesley Chapel, Zephyrhills) Attendance at Pasco County Schools are determined by street address but transfers are allowed for various reasons. Pasco County Schools have been recognized as significant examples of schools that meet and exceed the State's new higher standards for quality. In fact, twelve schools received the Commissioners of Education's Five Star School Award. This is the highest award available to exemplary school in the State of Florida. There are several charter schools in Pasco County, get more info at 727-848-6590.
Florida Department of Education offers directories of schools and colleges by district and name along with press releases, publications, statistics, and employment opportunities.
Handy Links for Academic Performance, Programs, School Culture
Schools in Florida are graded according to how well students have mastered the Sunshine State Standards. These standards are the skills Florida teachers determined our children must learn at each grade level and are measured by the Florida Comprehensive Assessment Test (FCAT) each school year. Schools earn points based on student achievement and are assigned a grade at the completion of each school year.
Florida Schools - Elementary, Middle and High school information - GreatSchools.net is your objective source of school information on elementary, middle and high schools.
State of Florida School Accountability Report where you can check out the grades of any school in Tampa Bay.
Private Schools
Universities and Colleges
Eckerd College
Florida Metropolitan University
Hillsborough Community College
Pasco Hernando State College
Polk County Community College
St. Leo University
St. Petersburg College
Stetson University College of Law
University of South Florida
University of Tampa
Let us know how we can help!