SAFETY HARBOR NEARBY PARKS AND BEACHES
subdivisions | homes under $500K | homes over $500K | condos | overview | parks & beaches
CLEARWATER BEACH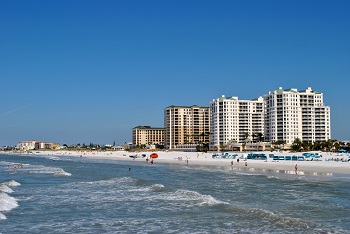 Clearwater Beach is located just a few miles southwest of Safety Harbor and is a popular vacation spot internationally. This hotel lined, 4 mile long, white sandy beach never sleeps as vacationers and locals enjoy sunbathing, swimming, miniature golf, water sports, entertainment and some of the best seafood restaurants Florida has to offer. Come to relax on the beach, play a game of volley ball, stroll through the many shops, charter a boat, view spectacular sunsets or visit Pier 60 for some nightly entertainment. Jet skis, water bikes, parasailing and other water sports are available for a fee and are located at various spots up and down the beach. Annual tournaments and beach events are often held throughout the year. Children can bring their pail and shovel and build sandcastles or bury mom or dad in the sand. A large playground area located in front of Pier 60 provides hours of play for the little ones featuring swings, slides and other sand areas. Each evening two hours before sunset, Pier 60 comes alive with magicians, music, and other types of live entertainment. Crafters and artists will amaze you with their original pieces and talents. You may even catch a glimpse of artists creating original works of art using paints and airbrushes right before your eyes. Most of the hotels offer nightly bands on their patio and some have clubs where you can dance the night away. Clearwater Beach also has an abundance of restaurants to choose from offering everything from seafood to pizza and all that falls in between. Choose a casual beachfront restaurant and eat a meal in your bathing suit and flip flops or decide to dress to the nines and dine in a more formal atmosphere. When you own real estate in Safety Harbor, your vacation awaits you only minutes away.
HONEYMOON ISLAND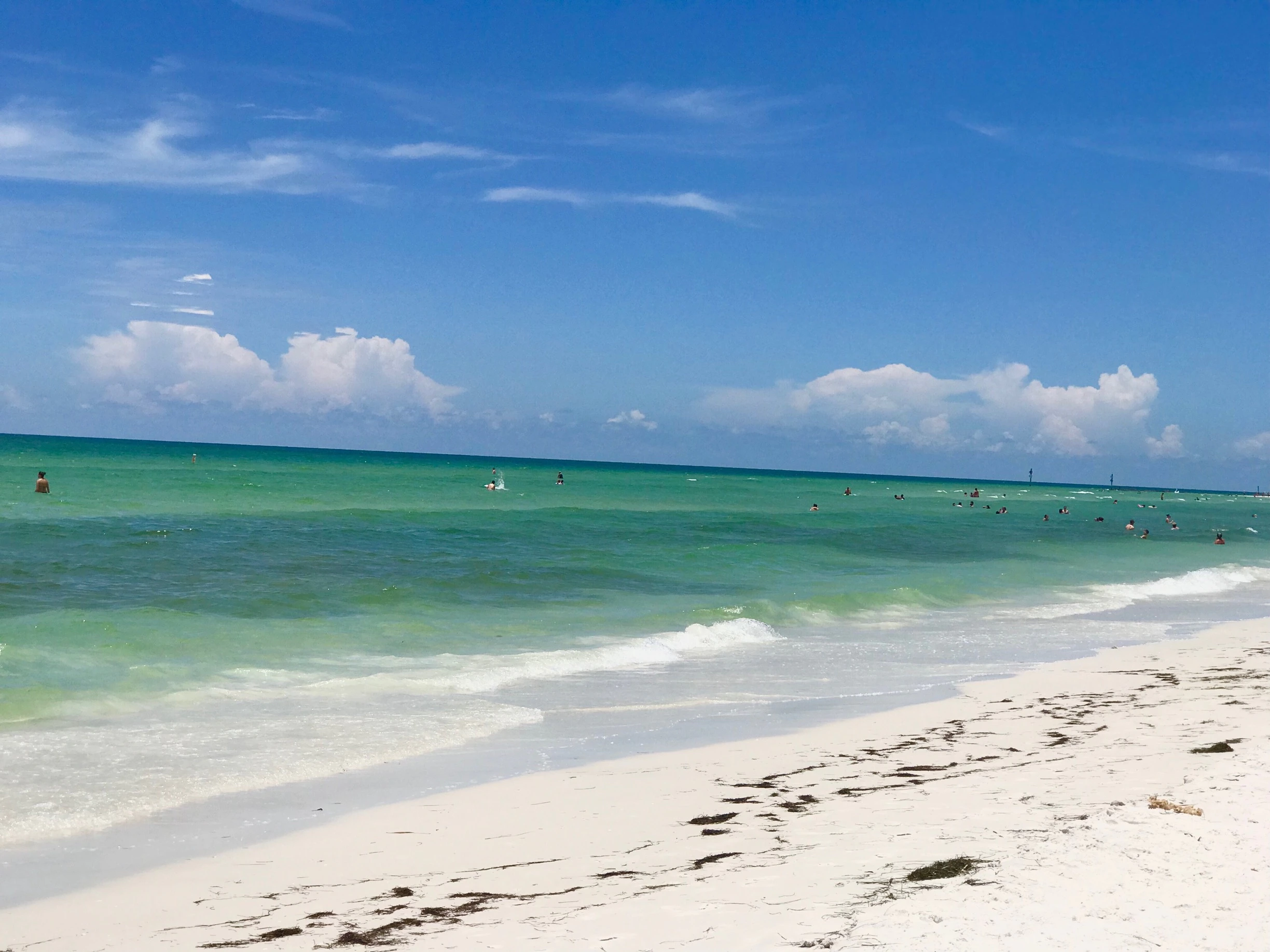 Honeymoon Island in Dunedin is a short drive from Safety Harbor but a far cry from the commercialism found on Clearwater Beach. This island is full of wildlife, walkable nature trails, and very sandy beaches. People jog and bike down the Dunedin Causeway daily to get to the fabulous Gulf beaches and mangrove areas. Nature buffs can bird watch and observe a rare display of the few remaining slash pine forests in the State. This park has some great bird observation areas and nature trails to explore. If you own a dog, you will love Honeymoon Island. It has its own separate dog beach for you and man's best friend to enjoy together. Back at the main beach, visitors can swim, fish, and snorkel in the warm waters of the Gulf or picnic while they enjoy the beautiful scenery. You won't regret your real estate investment when you are so conveniently located in Safety Harbor to a beach like Honeymoon Island. They don't get much better than this!
POPULAR PARKS IN SAFETY HARBOR
PHILIPPE PARK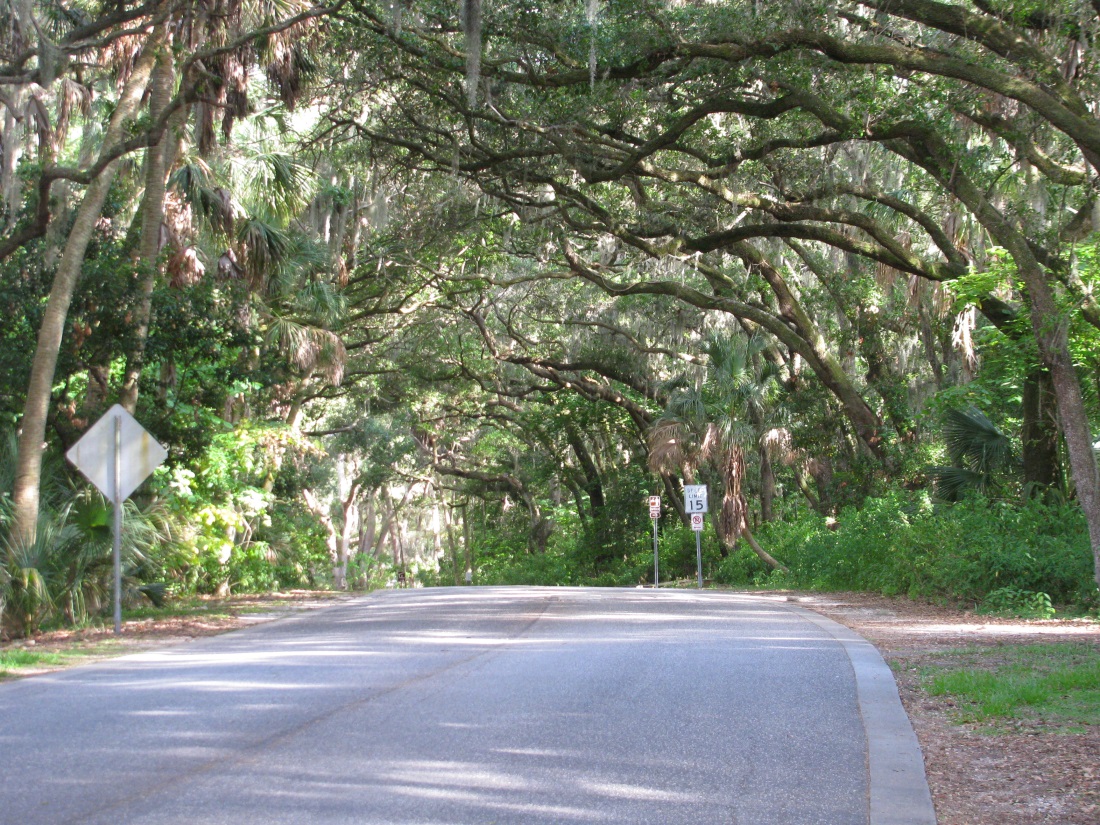 Philippe Park in Safety Harbor is the oldest park in Pinellas County, opening in 1948, and is named for Count Odet Philippe who introduced citrus farming to Florida upon his arrival to Florida in 1842. The park originally housed his plantation on which he grew various citrus trees, some of which still remain there today. The park is covered with an umbrella of shade trees, keeping visitors cooler even on the hottest of summer days. The 122 acre park offers picnicking, fishing, a boat launching area, playgrounds, and a gorgeous 1 mile view of the Old Tampa Bay shoreline. This park is listed in the National Register of Historical Landmarks because it has an Indian mound that you can hike to. Have your next weekend gathering at Safety Harbor's historic Philippe Park!
Active Listings for Sale in Safety Harbor
December 10, 2023
Safety Harbor Subdivisions and Condo Communities

»» Safety Harbor Zip Code: 34695