RIVERVIEW FL SUBDIVISIONS HOMES AND CONDOS FOR SALE
subdivisions | overview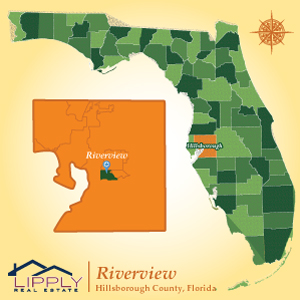 Whatever you desire in a home in Riverview, we can find it for you. Waterfront property on the river is an outstanding investment anywhere in Florida and Riverview in Hillsborough County is no exception. There are many new construction opportunities as well as established single family home developments. Want to build you very own dream home? Ask us to find you some land in Riverview. Listed below are some of the various Riverview real estate opportunities which includes single family homes, condominiums, and townhouses. Whether you are looking for a waterfront home on the riverfront, a newly constructed home in a brand new community, or even some raw land, Lipply Real Estate can help you find it in Riverview property.
RIVERVIEW NEW CONSTRUCTION
If you are planning on building a home in Riverview, please consult with us before you sign the contract. Many times we can help you negotiate a better deal. Ideally, you will want a professional licensed agent to guide you through the process as well, so do not hesitate to call on us for this service. It is totally free, the builders pay us and it does not reflect in your costs. Contact us anytime! We can help you save money on your Riverview real estate purchase. By choosing this area of the county, you will find that property prices are lower than those closer to the city of Tampa. Should you be interested in land or any of these Riverview subdivisions, please contact us for an updated listing of the properties available for sale.
Riverview Subdivisions and Condo Communities
Active Listings for Sale in Riverview
February 6, 2023