PORT RICHEY SUBDIVISIONS HOMES AND CONDOS FOR SALE
subdivisions | homes under $500K | homes over $500K | overview | condos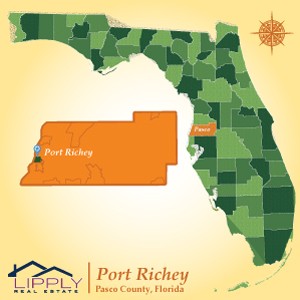 Port Richey, Florida has a collection of many different real estate properties to suit the various needs and lifestyles of its residents. There are many waterfront properties that are new and well established, located both on the Gulf and along rivers, deed restricted and non-deed restricted, inland properties, condominiums, mobile homes, and duplexes. The price range of homes for sale in Port Richey range to suit the budget minded consumer as well as the those looking to upgrade their lifestyle. No matter what your budget, you will be able to find a home that not only suits your lifestyle, but your wallet as well. There are a wide range of homes to choose from in Port Richey, Florida. Below you will find a list of some of the many subdivisions located within Port Richey that you could consider while looking for property. Besides this you can search Pasco MLS listings here.
LOCAL PORT RICHEY REALTOR
We have sold many properties in Port Richey and know the area very well. We have agents in this area ready to serve you in any and all real estate ventures from listing your home to sell to helping you find a home to buy. Our main office is in Palm Harbor and our reach includes the entire Tampa Bay area with many hard working agents at your service. Don't hesitate to call on us!
Subdivisions and Condo Communities in Port Richey
Active Listings for Sale in Port Richey
October 1, 2023
Current Market Statistics for Port Richey