PINELLAS COUNTY REAL ESTATE
overview | affordable homes | luxury homes | waterfront homes | condos | waterfront condos | townhomes | villas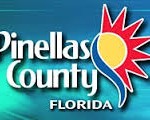 Pinellas County Real Estate is abundant on this luscious peninsula that lies between the Gulf of Mexico and Tampa Bay. Pinellas Co. is comprised of 280 sq. miles of land and 35 miles of sun-drenched, sandy beaches. In fact, Pinellas County is home to two of the top ten beaches named in a national survey of beaches. They are the Fort Desoto Park and Caladesi Island State Park beaches. The average weather in Pinellas County is a comfortable 70 degrees with an outstanding 361 days of sunshine a year. In the summer months, the temperatures rise to the low nineties, but virtually everything is air conditioned. These mild temperatures allow the enjoyment of outdoor activities year-round.
View Active Listings for Sale in Pinellas County
December 10, 2023
Pinellas County Cities with listings
Belleair | Clearwater | Clearwater Beach | Dunedin | East Lake | Indian Rocks | Indian Shores | Largo | Madeira Beach | Palm Harbor | Pinellas Park | Oldsmar | Ozona | Safety Harbor | Redington Beach | Seminole | St. Petersburg | St. Pete Beach | South Pasadena | Tarpon Springs | Treasure Island
ABOUT REAL ESTATE IN PINELLAS COUNTY
The median price for Pinellas County real estate is roughly $200,000. The cost of living for the area is also 5% below the national average for cost of living. Pinellas County has an easy-going feel to it, yet is always on the cutting-edge of things. You have many real estate choices available to you when it comes to housing in the Pinellas County Florida area: single family homes, villas, golf course living, beach-front condominiums, gated communities, 55+ retirement, and safe neighborhoods that you will be secure and happy raising a family in. Visit the Pinellas County Property Appraiser's Page.
INFO ON THE AREA
Clearwater is the county seat of Pinellas County Florida and has the largest fishing fleet on the west coast. Water activities such as swimming, surfing, fishing, parasailing, and dolphin watching are quite popular here. You will find plenty of other activities to enjoy throughout Pinellas County, with its 623 tennis courts, 52 golf courses, museums, a marine aquarium, theatres, and shopping malls when you buy real estate here. Pinellas County is also located just 90 minutes from Orlando and such attractions as Disney World, Universal Studios, and Sea World.
PINELLAS COUNTY JOBS
Pinellas County is the leader in high-tech jobs and employees in the state. Employment in the education, healthcare, and manufacturing industries is also found here. More than 33,000 businesses are located in the area. World-class transportation for travelers, the business executive, and for conducting business commerce occurs through the St. Petersburg – Clearwater International Airport which is very conveniently located in a residential area.
PINELLAS COUNTY SCHOOLS
The Pinellas County Florida school system is the 7th largest within the state of Florida: K-12th grade, and gifted student curriculums are taught here. Adult, vocational and technical programs are also available in Pinellas County. The public university, USF, is located in Tampa and St. Petersburg, Florida and prepares students for many exciting career fields. Eckerd College (a private, Liberal Arts College) and The Stetson University of Law are also located in St. Petersburg.
PINELLAS COUNTY'S AIRPORT
St. Petersburg – Clearwater International Airport (PIE) is Tampa Bay's most convenient gateway to and from St. Petersburg, Clearwater and Pinellas County Real Estate.PIE is centrally located with quick drive times throughout the Tampa Bay area and offers affordable, convenient parking, short walking distances, and an uncongested, easy to navigate terminal. If you're coming from or flying to many northern United States cities or Canadian destinations, you might want to try PIE!
PINELLAS COUNTY TRAIL
The Pinellas Trail was established in 1990 and is a very popular 47-mile trail that extends from Tarpon Springs to St. Petersburg! The Pinellas Trail is the perfect safe place for walking, biking, skating, etc. The trail is open during daylight hours and is welcome to everyone to enjoy- including pets with an appropriate 6-ft. leash. To ensure the safety of pedestrians using the trail emergency markers have been placed every 200-300 feet with a unique number to use when contacting law enforcement to identify your location.
Market Statistics for Pinellas County