PASCO COUNTY REAL ESTATE
overview | affordable homes | luxury homes | waterfront homes | condos | waterfront condos | townhomes | villas
Natural Living is found in Pasco County Florida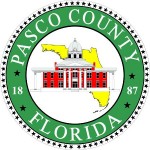 Natural Living, is a way of life here in Pasco County, Florida, which lies on the Western Coast of this sun-kissed state. Situated North of Pinellas County and West of Hillsborough County, in the Gulf of Mexico, Tampa Bay area, Pasco, is part of a 9-county region known as the "Nature Coast". There are great deals here for Pasco County property and for new construction home purchases. New homes in Pasco County, Florida can start at $200,000. Pre-existing properties range from $40,000 on up to executive style or waterfront homes in the $900,000s and beyond. Friendly, knowledgeable Pasco County Real Estate Agents, such as the Lipply Real Estate Group are available to help you with everything you need to move here. They can assist you in choosing the right neighborhood for you and your family, finding the best financing options, and even help with relocating.
Pasco County Cities with Listings
Holiday | Hudson | Land O Lakes | Lutz | New Port Richey | Odessa | Port Richey | Trinity | Wesley Chapel
View Active Listings for Sale in Pasco County
December 10, 2023
PASCO COUNTY INFO
Pasco County, Florida has an area of approximately 745 square miles of land and 319 miles of water. The interior of Pasco County boasts more than 100 miles of managed outdoor recreational localities, including 4 artificial reefs, parks, 3 State designated canoe trails, and more than 25 golf courses. All of this and Florida's temperate climate offers residents and visitors alike, many year-round opportunities for natural and healthy exploration and fun. Pasco County, Florida has many other sites of local interest to enjoy, free from the overcrowding of tourists. These include historic museums, festivals, shopping, and concerts.
ABOUT THE AREA
Pasco County, Florida is relaxed, natural living at its best. In Pasco you're removed from the crowds of tourists that flood Florida annually, and yet, it's only a short distance drive to popular family attractions such as Disney World, Universal Studios, Busch Gardens, and Sea World. Transportation in Pasco County, Florida is aided by nearby I-75 for interstate travel, local highways: US. 19, US-41, US-98, and US-301: and State roadways, SR-52, SR-54, SR-56, and the new Suncoast Parkway. Air travel is available through the Zephyrhills Municipal Airport, or via the nearby Tampa International Airport.
SCHOOLS AND DEMOGRAPHICS
Quality education is achieved through Pasco Counties elementary and secondary schools. Post secondary education is also available to Pasco County residents through community colleges, Universities, and vocational-technical schools. See Pasco County School Board page for more information. The average household income for households in Pasco County, Florida is roughly $33,000, and the average income for families living in the county is around $40,000. Home prices are more reasonable in the Pasco County area, thus making it a very affordable alternative for those who feel Pinellas and Hillsborough are too high for their real estate budget. The trade, transportation, and utility industries employ the largest segment of the population of Pasco County.
Other County Areas We Cover:
Hillsborough County Real Estate | Pinellas County Real Estate | Pasco County Real Estate | Hernando County Real Estate
Market Statistics for Pasco County