PALM HARBOR FL NEARBY PARKS AND RECREATION
subdivisions | homes under $500K | homes over $500K | condos | overview | parks | beach

JOHN CHESNUT PARK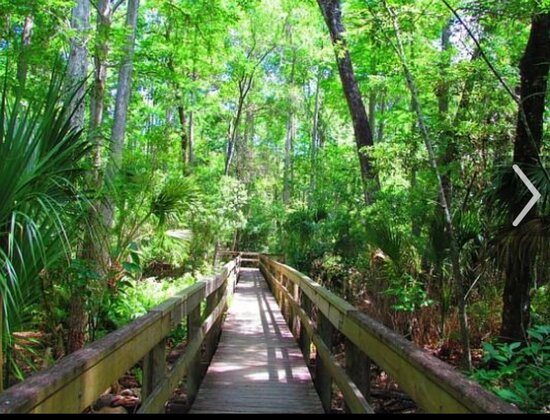 John Chesnut Park in Palm Harbor is situated on the shores of Lake Tarpon. Many critters including raccoons, alligators, hawks, tortoises/turtles, snakes, etc. live in this park, and provide opportunities for nature lovers. Located on Lake Tarpon is a 25 acre lake that is one mile wide and five miles long. This park is a very popular boat launch site for several tarpon fishing tournaments every year. You can use boats with combustible engines on Tarpon Lake which provides great fun for water skiers and jet skiers. Lake Tarpon is ranked as one of the top ten bass waters. It is a popular fishing and boating lake for visitors and residents of Florida alike. Additionally, a canoe trail is connected to an interior lake, but can only accommodate quiet non-motorized engines. It's a calming trip after a long week. For those who prefer sports, a softball field and a beach volleyball court are available first come, first served. There are three nature trails, each approximately 3,000 feet in length. Don't miss the the elevated boardwalk that runs along the boat ramp, leading to a lookout tower. You can have a kodak moment on Lake Tarpon. Purchasing a home or condo directly on Lake Tarpon is a smart move!
PINELLAS TRAIL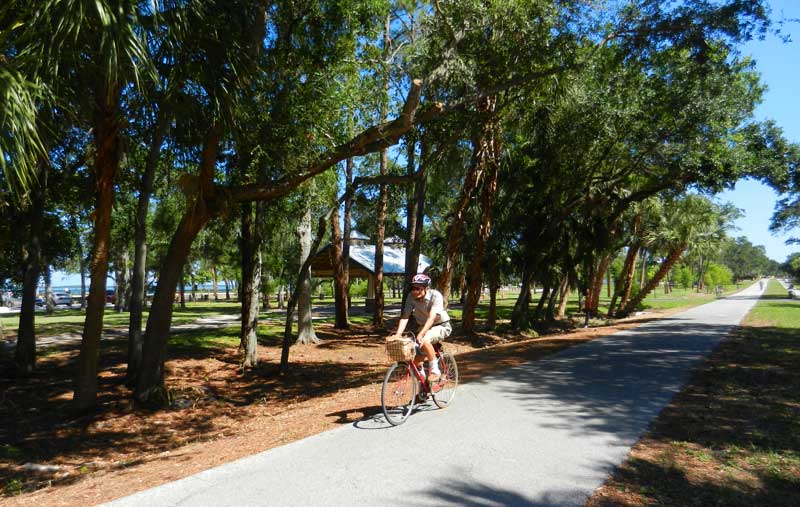 The Pinellas Trail is a linear park and recreation trail that became open to the public in December of 1990 and extends over 30 miles from Tarpon Springs to St. Petersburg. This abandoned CSX railway corridor has been transformed into a scenic, safe place for outdoor enthusiasts to bike, walk, jog, and rollerblade. The trail consists of amenities such as bike racks, benches, water fountains, and rest areas. Approximately 90,000 people a month enjoy the natural landscaping that shade areas of the trail and connects many of Pinellas County's most picturesque parks. The trail is a great way to explore Pinellas County as views of coastal waterways, parks, roadways and residential neighborhoods are all lined along the route. Eight overpasses were built with safety in mind, allowing trail-goers to cross major intersections easily with no need to stop. The Pinellas Trail allows residents and visitors to exercise and enjoy the outdoors at a place amazingly close to their own front door. More and more people are searching out and purchasing real estate on the Pinellas Trail for it's safety and convenience.
WALL SPRINGS PARK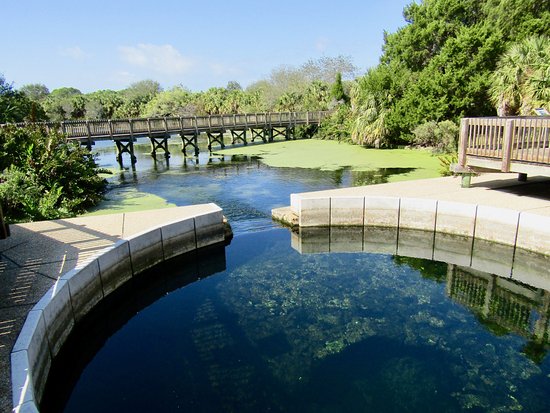 Wall Springs Park in Palm Harbor is a natural historic spring park once used as a bathing area until the 1960's, although no swimming in the spring is allowed today. Even so, there is definitely not a shortage of things to see and do at this 195 acre park. At the north gate there is a memorial sundial honoring former Pinellas County employee Karen Anne Edwards. Visitors can enjoy amenities such as picnic tables and shelters, park benches, bike racks, grills and a playground area. The nature trails, boardwalk and observation tower are great places to view the many trees and the abundance of wildlife seen often in the park. The grounds are covered with a wide variety of Florida trees such as pine, oak, mangrove, cedar, magnolia, wax myrtle and cactus. Wildlife you can often observe includes squirrels, raccoons, rabbits and river otters frolicking about. Bring the binoculars as many birds call Wall Springs Park their home. Woodpeckers, owls, eagles, and osprey make their nests in the canopy here as egrets, pelicans and spoonbills enjoy the spring. For those looking for an afternoon walk, jog, or bike ride, there is access to the Fred E. Marquis Pinellas Trail right from Wall Springs Park. This is a great area of town to search for a home for sale or condo for sale because Wall Springs Park is the perfect place to view Florida's natural community.
ANDERSON PARK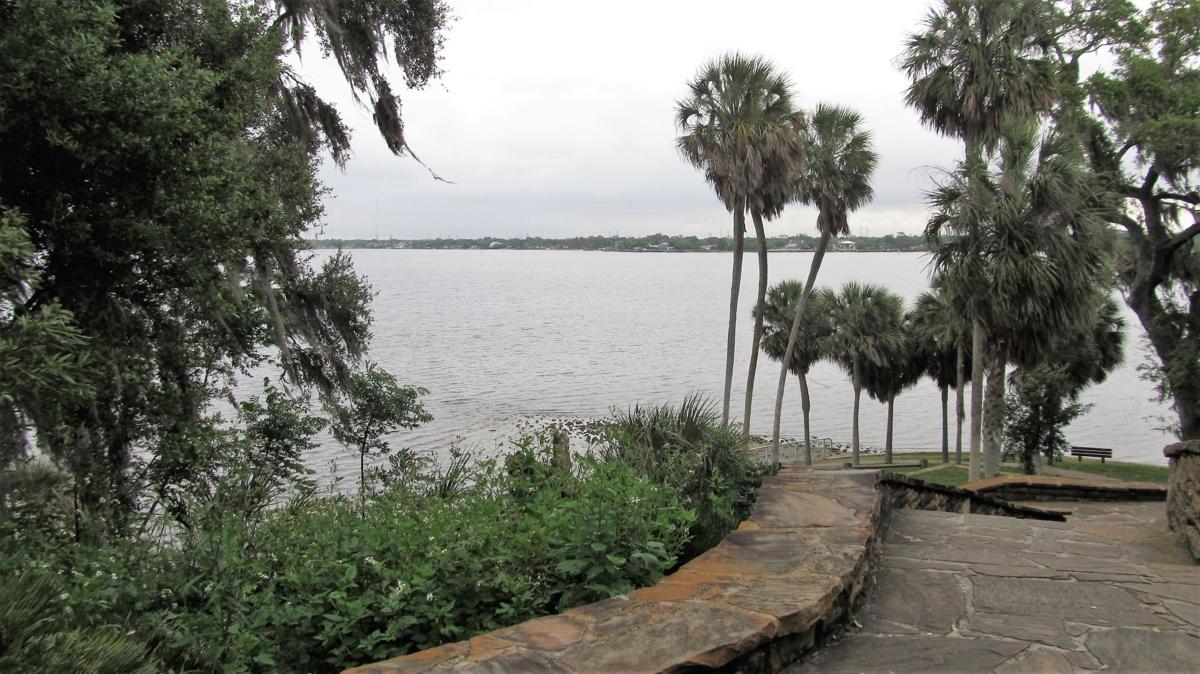 A. L. Anderson Park in Palm Harbor offers individual and group picnicking facilities, play equipment for the kids, and a boat launch. The park is lovely with it's hilly terrain, many wooded areas, and beautiful views overlooking the bay and Lake Tarpon. An organized arrangement of picnic areas, elevated boardwalk, and a nature trail which is 478 linear feet long has been developed among the cypress and oak trees along the Salmon Bay shoreline. Top-notch views of Lake Tarpon and Salmon Bay, rolling grassy hills, playgrounds, open fields, fishing, a big shady dog park, boating, hiking and biking facilities make this a Pinellas County Park not to be missed.
Active Listings in Palm Harbor
September 28, 2023
Palm Harbor Subdivisions and Condo Communities