OLDSMAR FL PARKS AND RECREATION INFO
subdivisions | homes under $500K | homes over $500K | condos | overview | parks
POPULAR PARKS IN OLDSMAR
Oldsmar is home to many small parks, nature preserves, and neighborhood parks, making Oldsmar a very desirable choice for buying real estate in this area. This is a very family friendly community.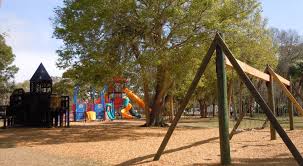 R.E. OLDS PARK
R.E. Olds Park is located on the shore of Tampa Bay and boasts spectacular views. This 15-acre park hosts Oldsmar's Oktoberfest and Days and Nights, two annual festivals with a weekend full of entertainment, a midway, arts and crafts and other activities. When an event is not being hosted, the park's acres of lush green grass are enjoyed by many Oldsmar residents and visitors. Some amenities the park has to offer are a 400-foot fishing pier, shelters and a playground like no other. Come enjoy a picnic along the oak-shaded sparkling bayside waters when you own Oldsmar real estate.
CANAL PARK SPORTS COMPLEX
Canal Park Sports Complex is a large 37-acre sports complex which is home to Oldsmar Little League baseball and softball, Oldsmar Falcons youth football and cheerleading as well as the youth soccer programs. This park's state-of-the-art facilities include a youth baseball/softball field, a youth soccer field, a youth football field, adult softball fields, a playground and picnic facilities. The new BMX facility located at Canal Park boasts a 950-foot long M-track with a concrete starting hill and high-tech lighting system. Racing days are held on Tuesdays and Saturdays. At Oldsmar's Canal Park, a sport-loving family will always have time to play!
MOBBLY BAYOU WILDERNESS PRESERVE
Mobbly Bayou Wilderness Preserve was purchased with a grant from the Florida Department of Environmental Protection many years ago and features a wide variety of upland and coastal habitats. This is a great place to hike down a trail and see Florida as "how it used to be". Amenities at this park include a hiking trail, picnic shelters, a fishing pier, observation tower, canoe launching, and a fenced dog park. Future plans for Mobbly Bayou Wilderness Preserve include an environmental educational center. This is just one of the preserves located in Oldsmar where you can view Florida's natural beauty.
CYPRESS FOREST "SPRAY" PARK
Cypress Forest "Spray" Park is a 10-acre park situated next to a wildlife and environmental preserve. This park has a tree-lined boardwalk and nature paths where wildlife are often present. The 10,000 square foot indoor recreation facility offers activities and sports as well as a gymnasium and multi-purpose room available for programs. The best thing about this park is its 1500 square foot outdoor "spray park" where children can spray, splash, and squirt all day long. With the colorful kid-friendly sculptures such as a spray frog, water squirters, and cascading water flowers, the children are kept cool and busy for hours. Best of all, it's completely free! Picnic shelters are there to keep parents shaded and are also available for reservations. This FREE spray park can be enjoyed by your family summer after summer.
BICENTENNIAL PARK
Bicentennial Park is a gorgeous 10-acre park with the fitness enthusiast in mind. This park includes a 1/3 mile fitness trail with workout stations allowing you to enjoy the beautiful Florida sunshine while getting a super workout. In addition to the fitness trail there are tennis courts, a basketball court and a recreation center that is home to many teen and children's programs. This Oldsmar park also offers picnic shelters, a playground as well as a skateboard park. Come daily and make Bicentennial Park your natural fitness center.
Active Listings for Sale in Oldsmar
May 28, 2023
Oldsmar Subdivisions and Condo Communities

»» Oldsmar Zip Codes: 34677