POPULAR PARKS IN AND NEAR LARGO
PINELLAS TRAIL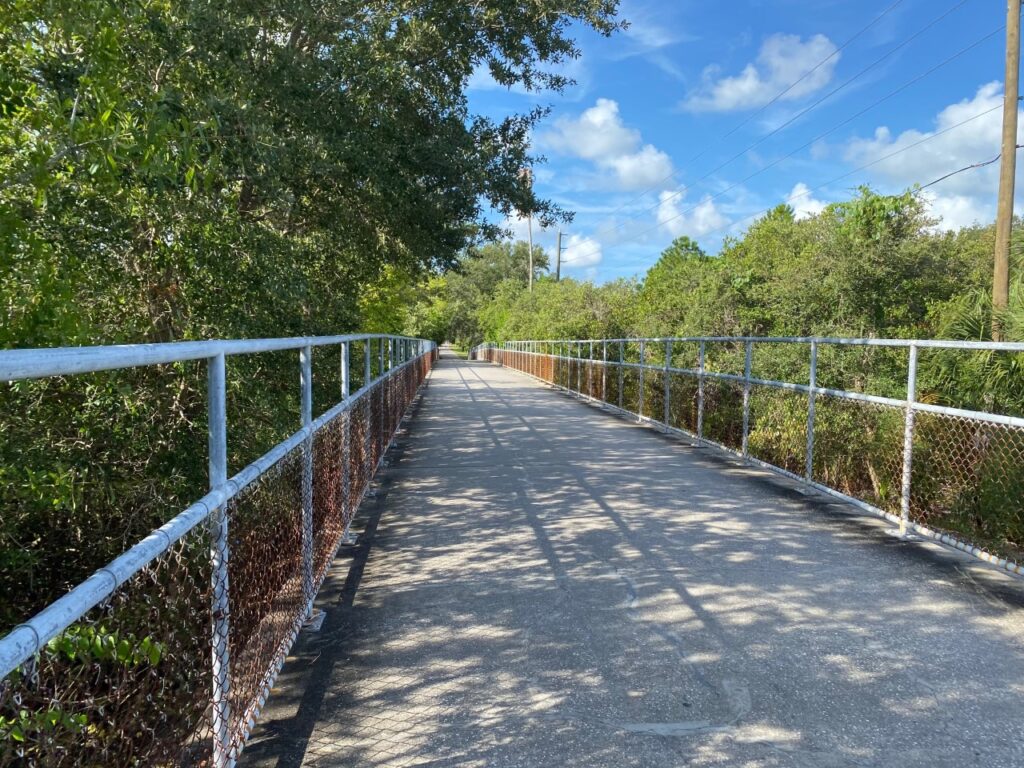 The Fred E. Marquis Pinellas Trail is a linear park and recreation trail that became open to the public in December of 1990 and extends over 30 miles from Tarpon Springs to St. Petersburg, running through Largo FL. This abandoned CSX railway corridor has been transformed into a scenic, safe place for outdoor enthusiasts to bike, walk, jog, and rollerblade. The trail consists of amenities such as bike racks, benches, water fountains, and rest areas. Approximately 90,000 people a month enjoy the natural landscaping that shade areas of the trail and connects many of Pinellas County's most picturesque parks. The trail is a great way to explore Pinellas County Florida as views of coastal waterways, parks, roadways and residential neighborhoods are all lined along the route. Eight overpasses were built with safety in mind, allowing trail-goers to cross major intersections easily with no need to stop. The Pinellas Trail allows residents and visitors to exercise and enjoy the outdoors at a place amazingly close to their own front door. There are many homes and subdivisions in Largo directly on the Pinellas Trail. Owning a home on the trail is a great investment.
LAKE SEMINOLE PARK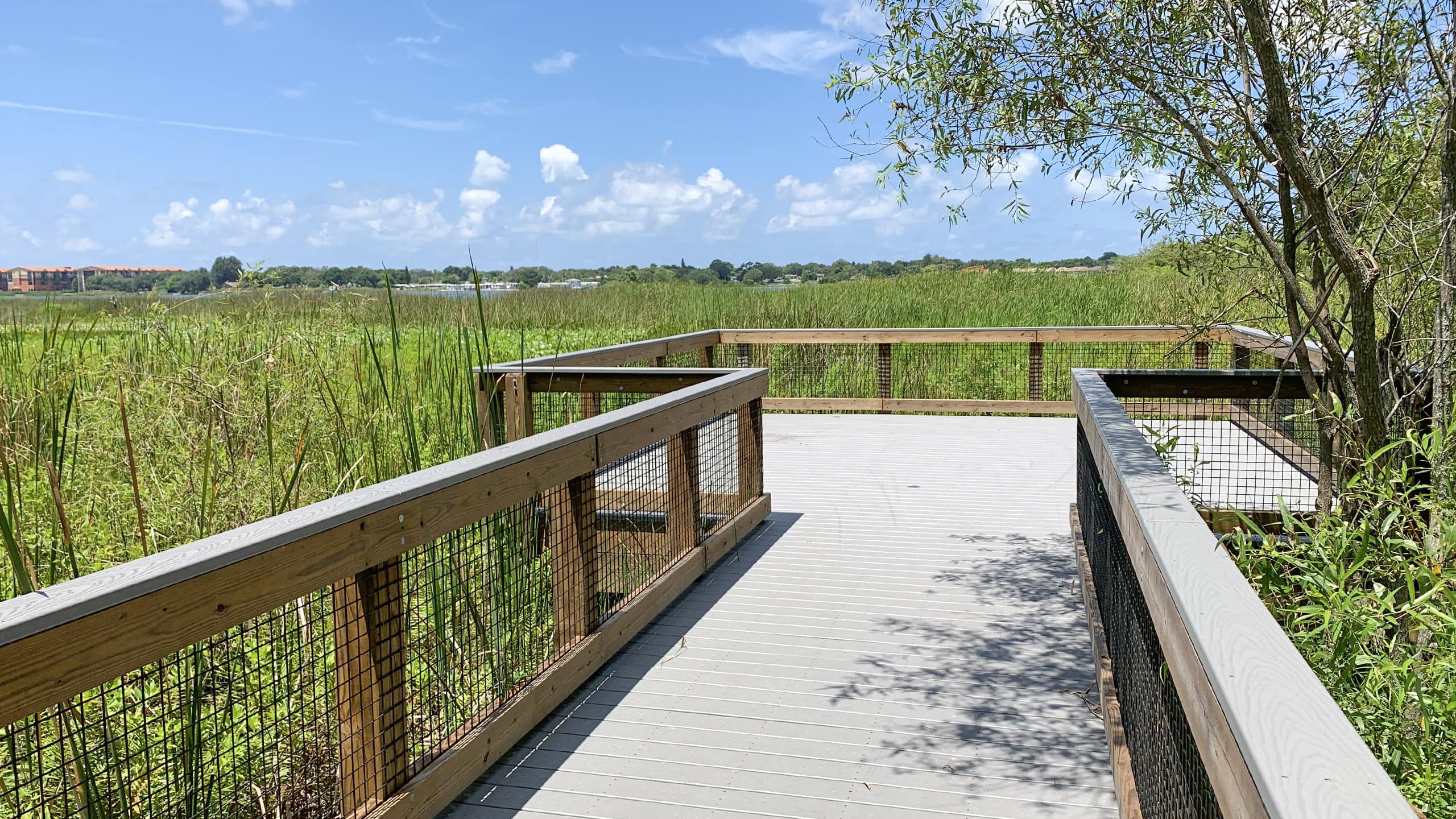 Lake Seminole Park is over 250 acres and is home to an abundance of wildlife. This designated wildlife habitat and sanctuary can provide hours of enjoyment for nature lovers as they view many of the wild animals in their natural habitat such as alligators, bald eagles, vultures, hawks, waterfowl, turtles and tortoises, as well as snakes. As for amenities, Lake Seminole Park offers 13 shelters that are available for renting 365 days a year, a boat ramp, grills, picnic facilities, a playground, water fountains, and restrooms. The picturesque scenery here has been a popular photo site for weddings and other events alike. The wooden bridge and the shelter built over the pond are surely captured in a number of wedding albums. This park also has a 2-mile long trail that winds through the pine flatwoods where visitors can enjoy biking, rollerblading, walking, and jogging. At the completion of 1 mile, there is an exit off the trail for those who do not wish to complete the full 2-mile length of the trail. Other sporting activities can be enjoyed by those who choose the softball field or volley ball courts for a day of fun and competition. Many benches and swings are strategically placed throughout the park for visitors to capture the best views as they relax and take in the fresh air. The hilly grounds of Lake Seminole Park provide many open spaces for picnicking the traditional way with a basket and blanket where you can enjoy lunch and lay back in the lush green grass. Of course the best part of the park which it is named for is Lake Seminole. This large lake can accommodate many types of watercraft and is a jet skier's dream. The boat ramp provides access to the lake where boaters, skiers and jet skiers can enjoy smooth cruising through the calm waters of this picturesque lake. Fishing is also a popular past time on the lake. There are many beautiful homes and condos on Lake Seminole Park. When you own a home facing the lake, you can enjoy the most beautiful sunrise each day.
JOHN S. TAYLOR PARK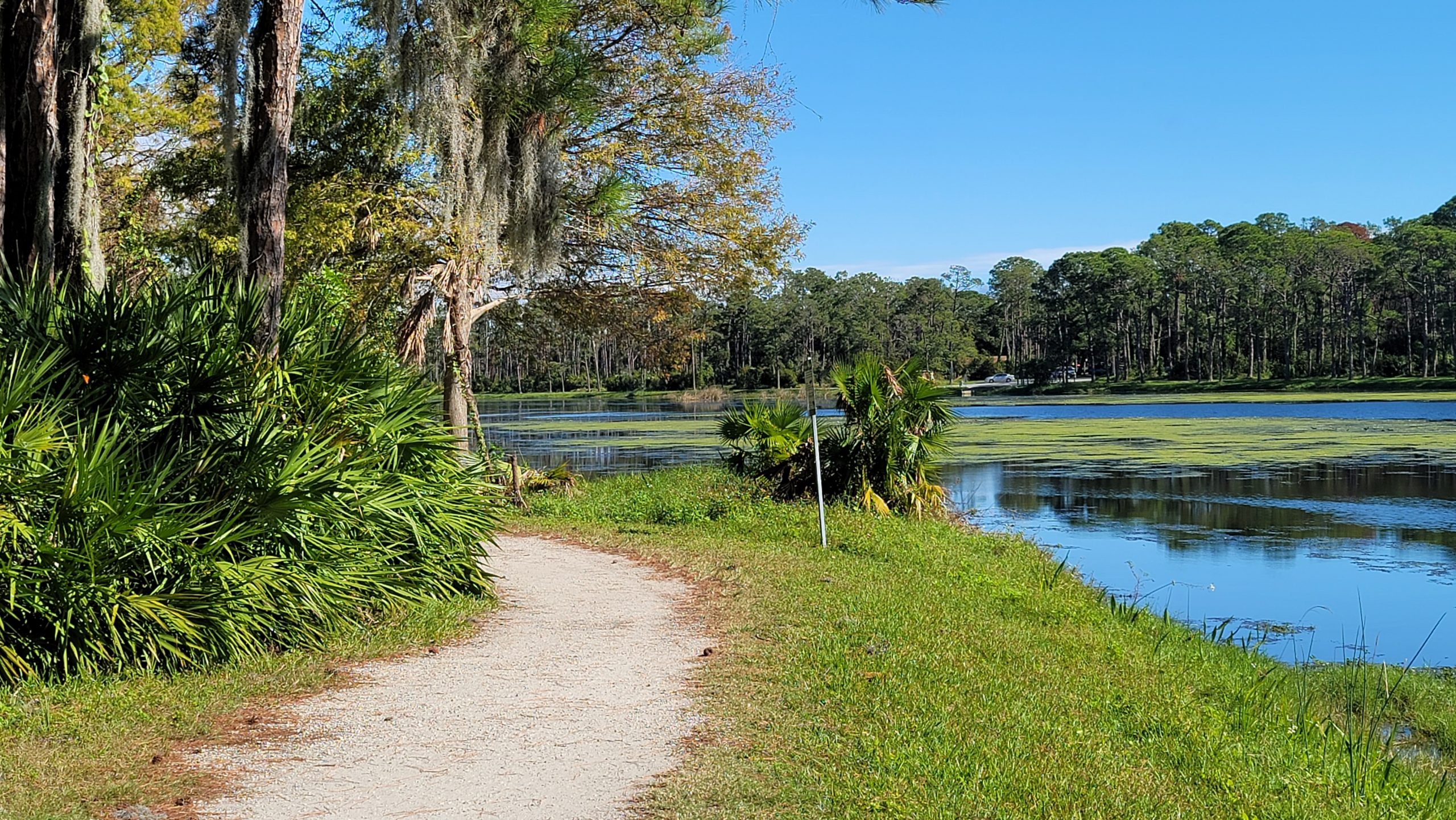 John S. Taylor Park is located in Largo and is over 156 acres which includes a 53-acre freshwater lake suitable for small boats, kayaks or canoes. Here you can enjoy a relaxing boat ride on the lake, fishing, and other amenities. Taylor Park has a fun-filled playground surrounded by trees and lush landscaping. There are shelters located close by for families who wish to picnic close to where the kids can play. With slides and other playthings, the children will be kept busy for hours. There is also a softball diamond and large playing field that has become popular with many Largo residents. There are two jogging paths, south and west, that are frequently used for exercise and extend over a mile and a half long. There is also access to the Pinellas Trail through these paths. Enjoy any of these wonderful activities or just sit on a bench in the butterfly garden and gather your thoughts. Taylor Park is a wonderful park to visit when you own Largo property.
HERITAGE VILLAGE PARK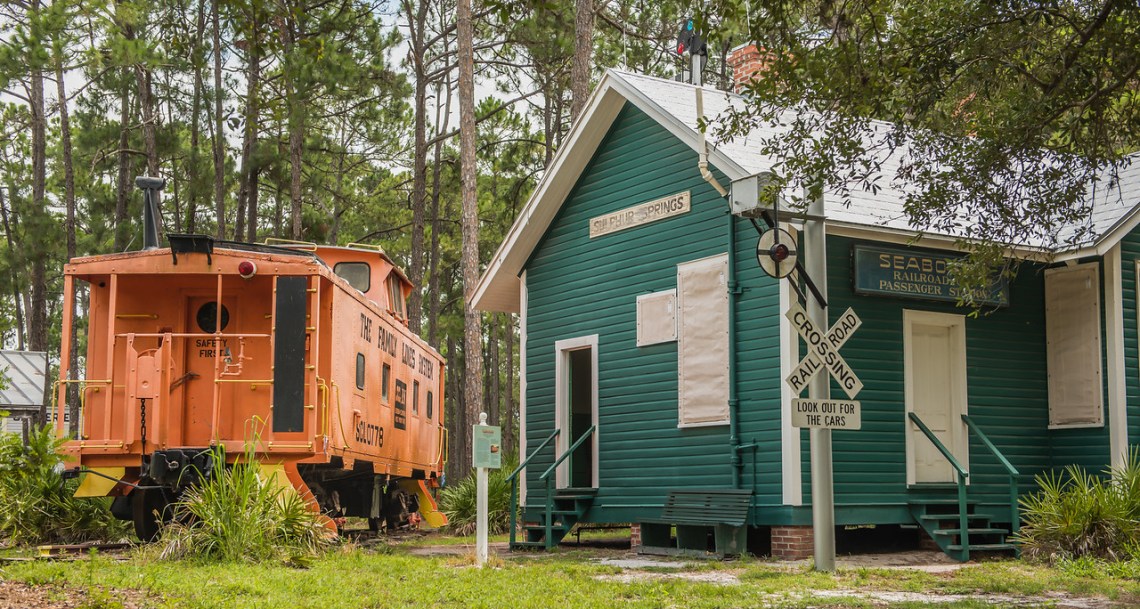 Heritage Park is a village with 22 historical structures and offers visitors a glimpse of life in turn-of-the-century Pinellas County. This open-air museum includes a school house, train depot, store and a variety of historical homes. Heritage Park marks the era when Pinellas County evolved from the Indian-Spanish period to contemporary times. Here you can view the McMullen-Coachman log cabin which is the oldest standing structure known in Pinellas County. This museum is also home to a 3500-volume library with special collections containing historical photos, maps, and other literature relating to the history of Pinellas County. The Daniel McMullen home of fiber arts is a hands-on historical approach to Pinellas County where weaving, quilting and other crafts are exhibited. A country jubilee can be enjoyed by all annually in October as well as other events scheduled throughout the year. Anyone searching for real estate in Largo or anywhere in Pinellas County would benefit from a visit to Heritage Park for a lesson in Pinellas County history.
LARGO CENTRAL PARK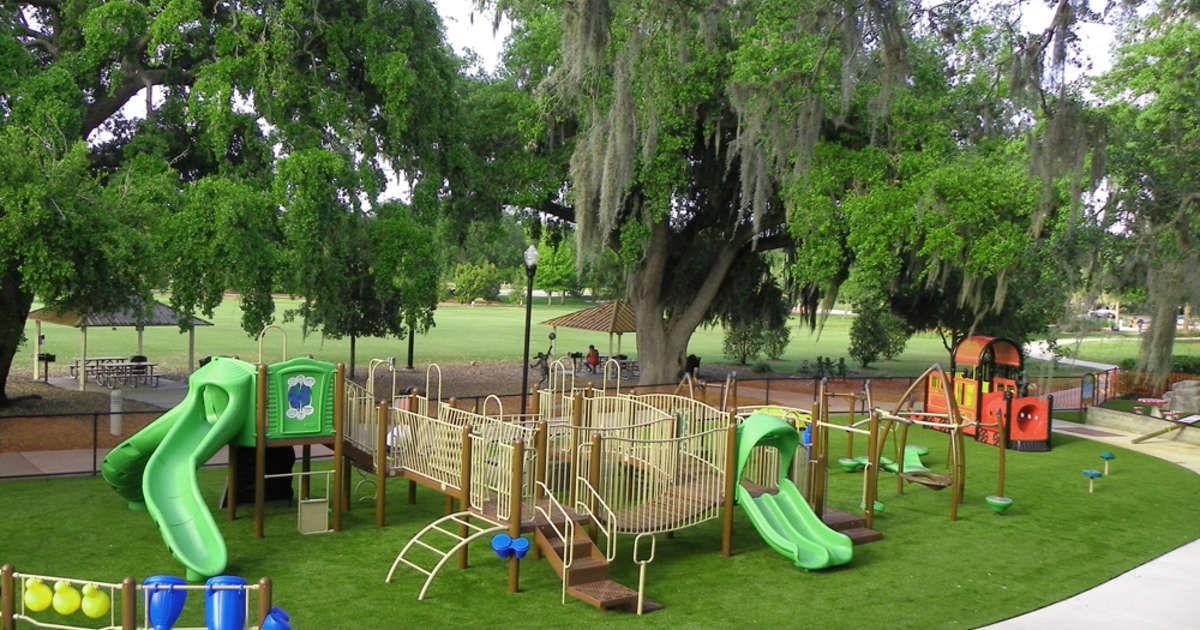 Largo Central Park is a spectacular park located in the heart of Largo. This 70-acre park and its rolling landscape, fountains and landmark clock tower have set this park aside as one of the finest parks in all of Pinellas County. The brightly colored Rainbow Rotary Playground is one of the only playgrounds in the area made completely accessible and easy to enjoy by disabled users. The nature preserve at Largo Central Park is home to over 130 species of birds, otters, alligators, rabbits, foxes, bats, and wild turkeys, all abundant for the enjoyment of nature enthusiasts. There are over 40 wildlife displays to educate visitors on the different types of wildlife found inside Largo Central Park. View nature on foot from the boardwalk or from the 2-story observation tower. There is also a 5 mile kayak and canoe route for those who enjoy viewing nature from the water. Fishing is allowed, but trophies are not. You must release anything you catch in Largo Central Park. Guided nature tours are also available by reservation for groups of ten or more. Other facilities include a ¾ mile jogging trail, a butterfly garden, and restrooms. The Largo Central Railroad also runs some of its 1.2 miles of track with numerous passing sidings through this beautifully landscaped park. Become a regular visitor to Largo Central Park when you own Largo real estate.
WALSINGHAM PARK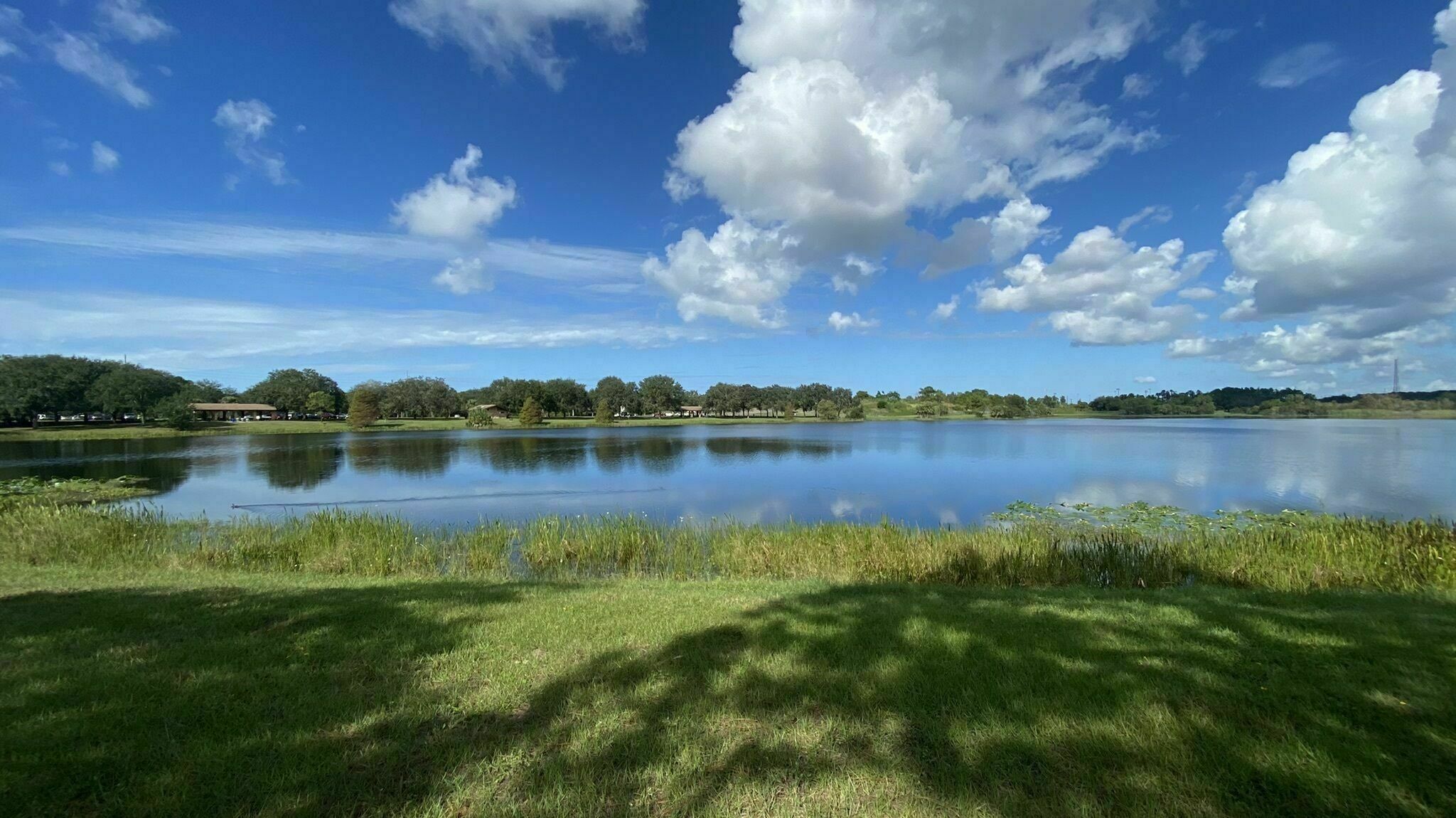 Walsingham Park is a 354-scre park divided by 100 acres of Walsingham Lake. This parks location is only ¼ mile west of the Pinellas Trail making access to both the park and trail convenient to each other. Inside Walsingham Park you will also find a fitness area with 10 stations and a 1.3 mile long trail where visitors can enjoy biking, jogging, walking or rollerblading. Other activities to enjoy are bird watching, fishing and boating. If boating is chosen, no combustible engines are allowed. Those who are interested in viewing different species of plants will be impressed with the organization of Walsingham Park. The park is divided up into 5 different habitat groups. These groups include the botanical gardens, the pine flatwoods, the oak scrub, the Walsingham reservoir with ponds, swales and wetlands, and cleared areas. An abundance of wildlife such as white peacocks, turtles and tortoises, alligators, snakes, herons, hawks, ducks and a wide variety of butterflies can be seen meandering throughout the park. Other amenities include eight shelters, picnic facilities, grills, playgrounds, a boat launch area, water fountains, restrooms, and a paw playground for man's best friend to frolic about. Walsingham Park is a great place to exercise and enjoy the outdoors when you own property in Largo.