LARGO FLORIDA NEARBY BEACHES
subdivisions | homes under $500k | homes over $500k | condos | overview | beach | parks

GULF BEACHES NEAR LARGO
INDIAN ROCKS BEACH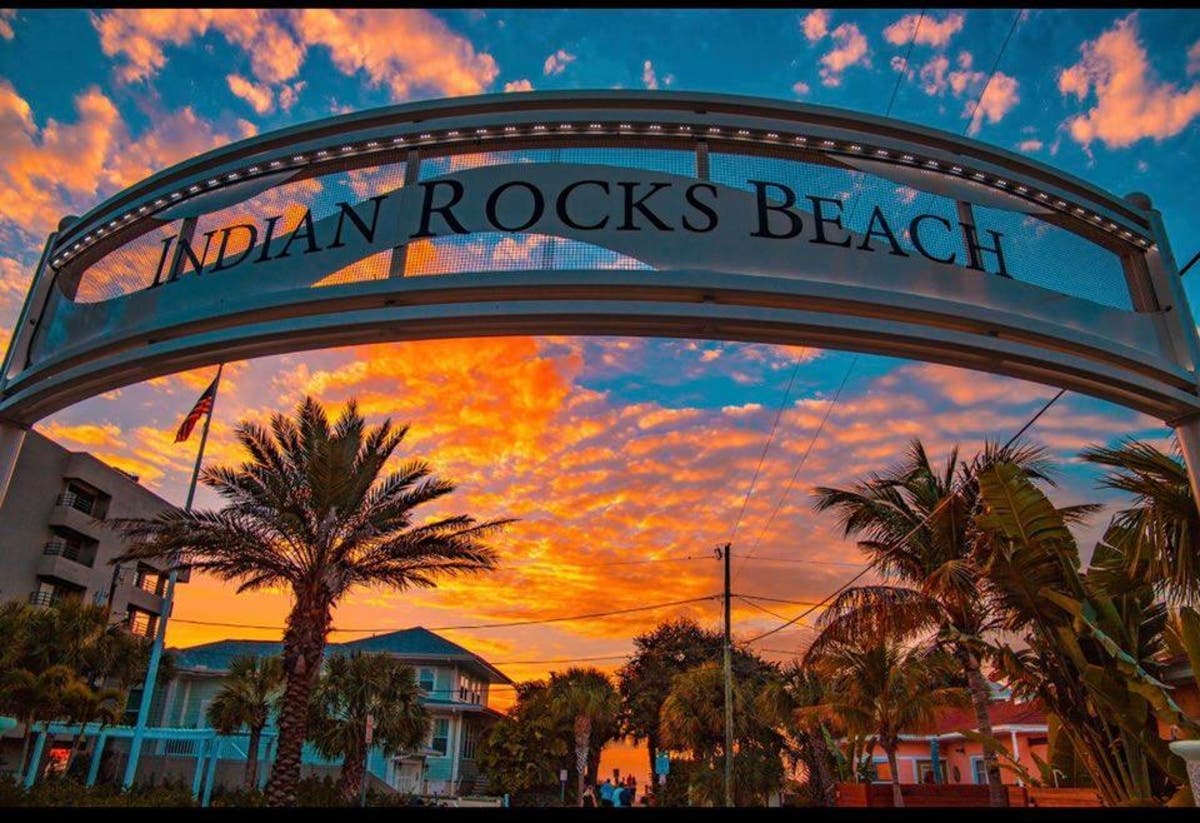 Indian Rocks Beach is just south of Clearwater Beach with its white sugary sand, sunshine and sunsets and is the closest beach to Largo. This beach shares the same beauty as Clearwater Beach, but without all the commercialism. If you like Clearwater, but tend to enjoy a quieter atmosphere, Indian Rocks Beach is the place for you. Surfing and snorkeling are favorite past times of Indian Rocks Beach goers as well as sunbathing and beach combing. Fine dining and shopping are still close by without seeming too congested. Here you will see more of a residential type community rather than an overwhelming amount of businesses and tourist shops. Condos, beach cottages and hotels are abundant on Indian Rocks Beach and are perfect rental options for that vacation still close to home or even for a place to call home. This peaceful beach is still close enough to the entertainment and activities you will find at its neighboring beaches. The beach trolley will gladly give you a lift if you are in the mood for some evening entertainment down at Pier 60. Living in Largo and being so close to Florida's beautiful shoreline is an investment that you will never regret.
INDIAN SHORES BEACH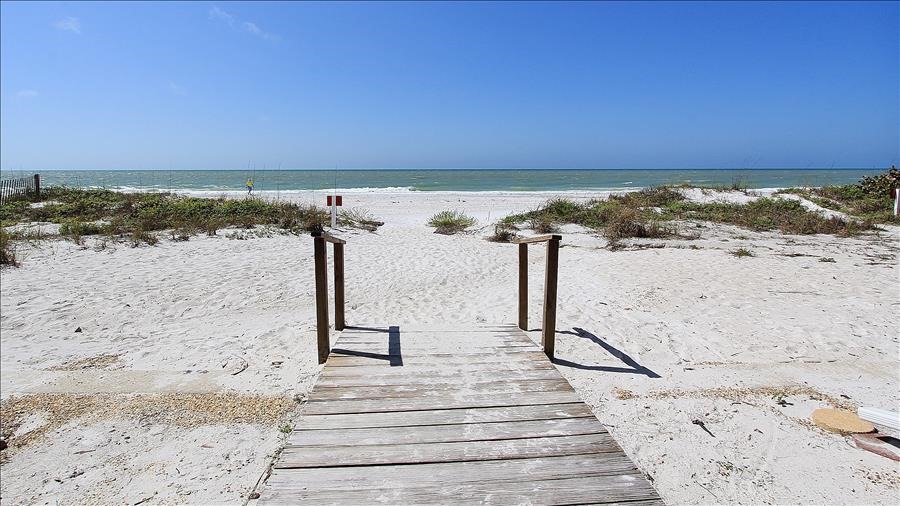 Indian Shores is just south of Indian Rocks Beach and shares the same residential community feel as its neighbor. With over 1500 residents typically and jumping to over 5000 during the winter months, there are an abundance of condos, hotels, time shares available as well as ownership opportunities. With restaurants and shops close by, this 2.65 mile long white sandy beach still lends a quieter, relaxing atmosphere. Indian Shores is also host to the Suncoast Seabird Sanctuary, a non-profit organization dedicated to the four R's, "rescue, repair, recuperation, and potential release" of wild sea birds that make the Gulf coast of Pinellas County their homes. Cormorants, brown pelicans and white egrets are some of the many sick or injured birds saved by the amazing efforts of this organization that operates solely on public contribution. Admission is free and they are open every day. Come for a day and visit the beautiful beaches of Indian Shores and the Suncoast Seabird Sanctuary when you own real estate in Largo.
CLEARWATER BEACH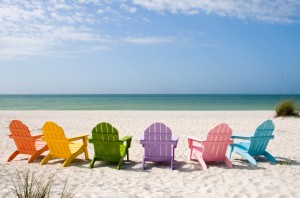 Clearwater Beach is enjoyed by hundreds of thousands of vacationers and Tampa Bay residents each year. Clearwater beach lies along the Gulf of Mexico and the Intracoastal Waterway. With its breathtaking sunsets, white sandy beaches and miles of shoreline, Clearwater Beach is the perfect choice for weddings, gatherings, or just a day of relaxation. Come for the day or stay for a week and enjoy soaking up the sun, parasailing, snorkeling, volleyball, shopping, dining, entertainment, mini-golf, or even charter a fishing boat to really experience the Gulf of Mexico. With the vast selection of condominiums, beach houses, and hotels ranging from five-star to small and cozy, there are accommodations to meet anyone's needs and wallet. While you're here, enjoy a beach trolley ride to the many different restaurants, hotels, and entertainment spots along the strip or meet the crowd at Pier 60 at dusk. Here you can enjoy street shows, craft vendors, magicians, jugglers, artists and much more nightly. Bringing the kids? Well, besides all the fun of digging in the sand, collecting shells and swimming, Clearwater Beach, right in front of Pier 60, has a large playground area the children will absolutely love along with many other amenities to keep them occupied. Clearwater Beach has been a popular vacation spot for those nationally and internationally as well as a popular weekend getaway spot for Florida residents. Once you've seen its beauty and all that Clearwater Beach has to offer, you will want to return time and time again. Additionally, purchasing a condominium or a single family home on Clearwater Beach whether it is a second home, a vacation home, or your permanent residence is sure to increase in value over the years and become of the best investments you can ever make for your future. Redington Shores is home to over 2500 people and even more during the winter months. This 400-foot wide white sandy beach has facilities such as beach showers, restrooms and over 170 parking spaces. This calm, relaxing beach is a great family vacation spot offering beach houses, condos, cottages for rent as well as for sale. There is a playground for the little ones with beach access available. From the parking lot, two boardwalks will lead you to the seagrass covered sandy dunes of Redington Shores where you can sit and watch memorable sunsets sink into the Boca Ciega Bay and the Gulf of Mexico. Experience all of this and more when you own Largo property.
NORTH REDINGTON BEACH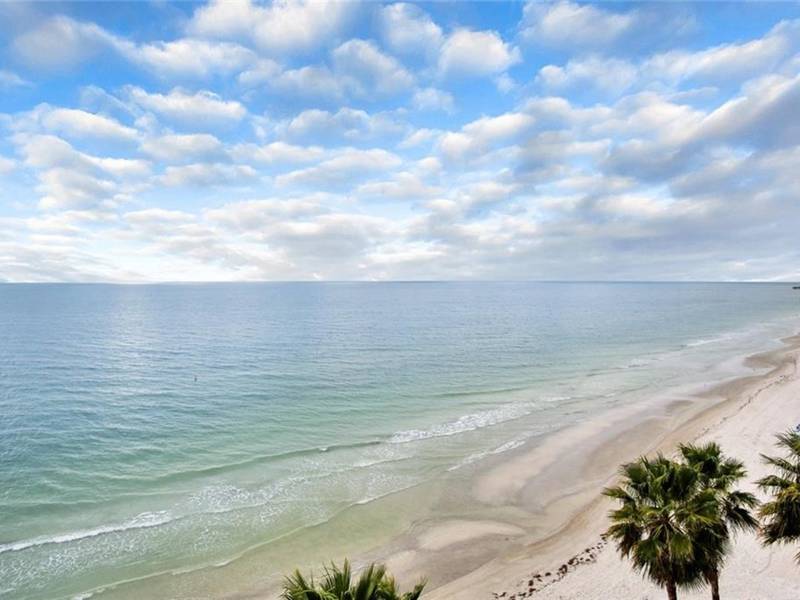 North Redington Beach is nestled between the gleaming waters of the Boca Ciega Bay and the Gulf of Mexico. This beach has all the amenities of the other commercialized beaches without the hustle and bustle or the large crowds. For the vacationer or visitor there are shops, hotels, and motels ready to provide comfort in anyway possible. For the prospective resident there are an abundance of waterfront single-family and luxurious multi-family homes on the Intracoastal Waterway and the Gulf of Mexico, all with the lowest property tax available in Pinellas County. This one-mile beach gradually declines into the Gulf of Mexico for spectacular swimming and sun bathing. Come enjoy many sun drenched days at North Redington Beach when you own Largo real estate.
MADEIRA BEACH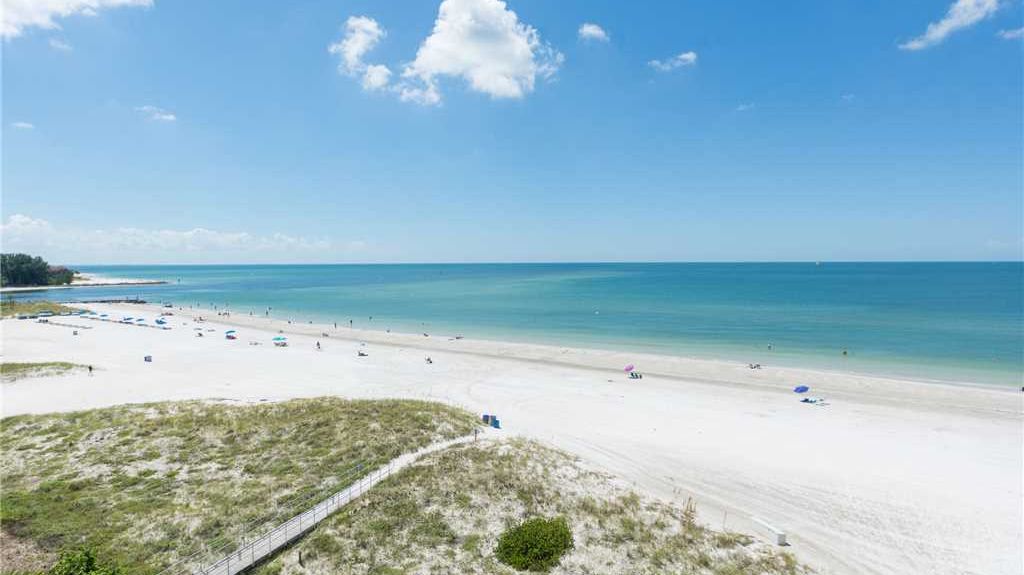 Madeira Beach is a tremendously clean area with many parks such as Kitty Stuart Park, Archibald Park, and County Park offering beach access and amenities such as pavilions, showers, restrooms, and parking. This is an ideal spot for the whole family offering many things to do. Enjoy swimming in the sparkling waters and sun soaking on the white sugary beaches. Madeira Beach is also home to John's Pass Village and Boardwalk where you can sip your favorite cappuccino, eat a succulent seafood dinner, charter a fishing boat, or enjoy and unforgettable sunset cruise. The unique shopping John's Pass has to offer includes antiques, arts, crafts, clothing and jewelry. Many events are held here often and make John's Pass Village and Boardwalk a place that you'll visit time and time again when you own Largo property.
TREASURE ISLAND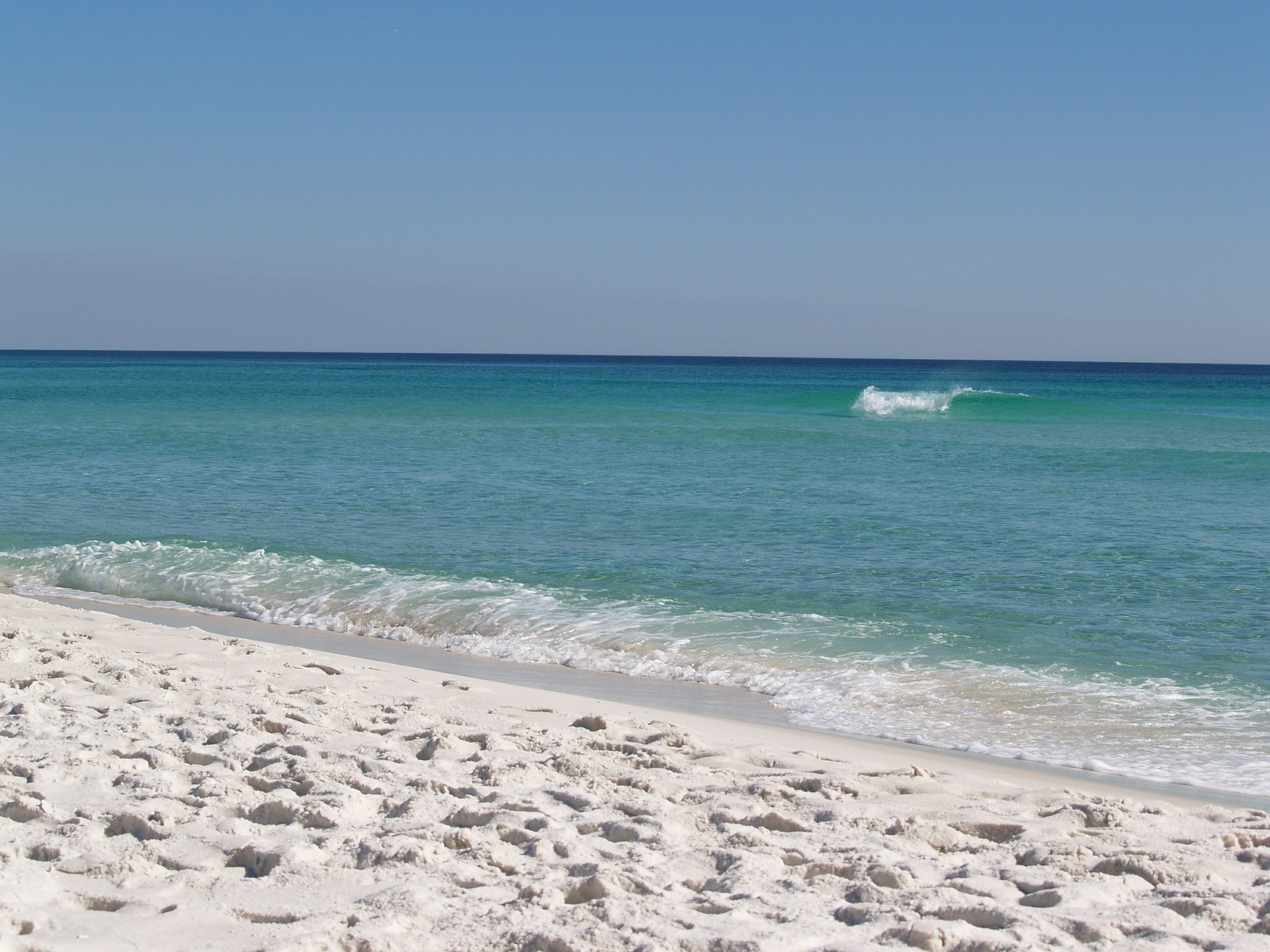 Treasure Island is a unique retro-style island town known for is slower, gentle lifestyle and its beautiful white beaches. Though things seem to move at a slower pace, you can still enjoy the many beach activities Treasure Island has to offer. Snorkeling, shelling, golf, swimming, parasailing, and sunning are only a few of the fun recreational things to do here. Treasure Island is also home of the sport kite competition every January and the Taste of the Beaches food festival each April. You can also enjoy Treasure Island's Pirate Days which is a week long event held in July and runs through the Fourth of July weekend. One of three causeway bridges, listed in the National Registry of Historic Places will lead you to this tropical, palm tree covered paradise of parrots, pelicans and dolphins. Enjoy this lush, tropical atmosphere anytime when you own property near Largo.
Active listings for sale in Largo
September 28, 2023
Largo Subdivisions and Condo Communities