HERNANDO COUNTY REAL ESTATE
affordable homes | luxury homes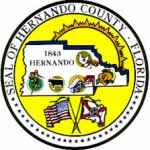 Hernando County is located in the center of Florida and has become more and more popular over the last 10 years for relocation from the north. Hernando County is a great place to raise a family or even to retire to. There are great schools and many quiet new and mature subdivisions that will appeal to all. All over Hernando County you will find beautiful natural preserve areas, which encourage love of the outdoors. Waterfront property is more affordable in these areas and so is new construction. Please take your time browsing through all the numberous MLS listings we have available here in Hernando County - from affordable to luxury homes on acreage, we show them all. While our main office is in north Pinellas County, we can serve you with our agents who reside in this area. We work the entire Tampa Bay area selling and listing homes and condos and we would be delighted to work with you too!
View Active Listings in Hernando County
October 1, 2023
TRANSPORTATION IN HERNANDO COUNTY
With the expansion of the Suncoast Parkway connecting Northern Hernando County to the Tampa International Airport and many other areas of Pasco County, Hernando residents enjoy a quick, stress free drive to nearby cities for work or recreation. Getting to downtown Tampa from Spring Hill is a 45 minutes commute due to the lack of traffic whereas other cities such as Lakeland or Orlando can clock in close to 2 hrs. in heavy rush hour. This along with the newness of the area has made Hernando County Real Estate extremely popular. Couple that with all the money you will save in real estate dollars and you will be sold on Hernando County FL.
RECREATION IN HERNANDO COUNTY
Hernando County enjoys the same outstanding weather that the Tampa Bay does except in the winter months, they may drop down a few more degrees at night. Outdoor recreation can be had every day of the year. The area is prime for hunting, hiking, fishing, boating or just plain taking a stroll. There are 20 public parks that offer family fun such as picnic tables and grills and team sport fields. One of the main tourist attractions that put Hernando County on the map is Weeki Wachee Springs which including the water park of Buccaneer Bay. If you are just visiting the area, we recommend you go watch the mermaids perform at Weeki Wachee or take an afternoon with your family at the water park and enjoy the cool spring water during one of the hot summer's days.
HERNANDO COUNTY HOMES FOR SALE
If you are searching for affordable housing in Florida with a permanent or seasonal home, don't miss Hernando County homes for sale. This area is continuously growing everyday, adding new homes and subdivisions and great schools but it still maintains that great community feel. We work full time and are ready to serve your real estate needs.
Other County Areas We Cover:
Hillsborough County Real Estate | Pinellas County Real Estate | Pasco County Real Estate | Hernando County Real Estate
Market Statistics for Hernando County