Why I Created a Title Company for My Realtors
Posted by Bob Lipply on Wednesday, March 15, 2023 at 2:36:35 PM
By Bob Lipply / March 15, 2023
Comment
Why I Created a Title Company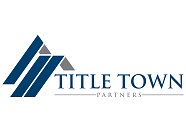 The simple answer is this: As the market is continuing to change it becames more and more important to maintain control of our real estate transactions.
But to break it down I offer these reasons:
1) We have spent a lot of time developing the right team of professionals. Christina, Sherrie, Ashleigh and Kristine are great professionals and our customers will enjoy working with them.
2) As a service to our customers we service/manage the transaction from start to finish without losing any connection or control. It is seamless. This is really why we have a Title Company. The customer have direct communication with Title Town and the broker if needed. This is simply a higher level of service and too many things can happen without our control and support.
3) Pricing is another benefit for your customer. Most of the title fees are regulated by the state or federal governments which means they can not change. They are fixed to protect the public. This includes the title insurance cost. So no matter where one closes, the Title insurance fee will be the same. It is calculated off the selling price. The pricing difference comes in on the extras: closing fees, settlement fees, attorney fees, wire fees, overnight packages and the list goes on. Title Town has and has had for a while now what they call an all inclusive fee. It is $395.00. This fee includes everything and has few exceptions. This is unheard of and will be the best deal they will find. Just adding attorney fees could easily add $1000.00 to $3000.00 to the closing fee. Also to hear that your customer is getting a discount to use a certain title company is against the law. The state is very strict on how you can market a title company. You simply can not offer anything in return for business other than great service and I believe Title Town offers that and a lot more.
4) Title Town does a complete title search through their underwriters but it does not stop there. They also do an open permits check to insure a clean transaction.
5) Title Town is known to operate over and above the normal call of duty with remote closers, digital closings as well as many other above and beyond duties.
In short, I believe we have a great Title Company!