How to Have a Successful Sale of Your Home
Posted by Lipply Real Estate on Saturday, March 4, 2023 at 12:00 AM
By Lipply Real Estate / March 4, 2023
Comment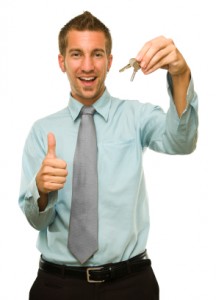 There are many reasons why people sell their home. They could be looking to upsize, downsize, relocate to another city or town, job relocation, facing financial stresses, divorce, remarriage, growing family, etc. When you have made the decision to sell your home, it's best to disconnect yourself emotionally from the home and begin to think of it as someone's else property, while meticulously maintaining it. This is not an easy thing to do since this is probably the home which you have created many wonderful memories in. You need to think of your house as nothing more than a piece of real estate. You want to strive to to get others to see it as their future home, not your old home. If you do not consciously make this turn around, you can unknowingly create a situation where it takes longer to sell the real estate.
Listed below are some helpful tips that we have gathered over the years of selling homes. We hope that you will find them useful.
GETTING YOUR HOUSE READY TO SELL…
The good news is your Tampa Bay house will sell. Even better news is that we can make your real estate sell fast and get you top dollar in today's fast paced selling market. There's a few low cost and easy to accomplish tasks that we recommend to all sellers. First and foremost, scale down the furnishings. You're moving anyway, so clear out approximately 1/3 of your furniture and belongings to make your house seem open and inviting and de-personalized. This includes most of the family photos, collectibles, etc. Don't just box them up and stick them in the garage either. Garages are very important — they need to be organized and clean. Kitchens are also very important. Clear off the countertops, organize and scale down the pantry and the cabinets. Tackle the paperwork or laundry that is piling up. Scrub the bathrooms, make them shine. Have the carpets shampooed. If there is anything in need of repair, get it fixed now. Don't wait for the home inspector to find it, it could hurt you in the end by a lost sale. The exterior of your home is probably the single most important feature to nail down. Spend a family day getting it spruced up. It will pay you back two-fold. Get the grass green, the weeds pulled, the hedges trimmed, and plant some colorful flowers around the entrance. If the exterior of the home is dirty, rent a pressure washer and lightly go over it. Give the front door a fresh coat of paint and buy an inexpensive wreath. If you have the time and the energy, get the inside of the home freshly painted with a flat paint in a neutral light color.
Get some additional selling tips on curb appeal here.
SHOULD YOU LIST WITH A REAL ESTATE AGENT OR TRY TO SELL IT YOURSELF FIRST…
Most people hire a licensed real estate agent to help them sell their home from the beginning. A high percentage of people who try to sell their home on their own get bored or frustrated with the process and eventually put the job in the hands of a professional. Besides, another real estate agent is probably going to be the one that brings a buyer and then the seller will find themselves working with them and not have their own representation. Buyers today don't want to go into a significant real estate purchase without representation, there's absolutely nothing in it for them unless they discount the real estate fees — and they will. If a buyer is looking at a piece of property that is not listed by a real estate agent, they will subtract the commission from their offer. A licensed, professional Tampa Bay real estate agent can justify the higher cost of a home and get it for you. We have done this time and time again. Give us a call for a free market analysis.
CHOOSE AN EXPERIENCED REAL ESTATE AGENT TO WORK WITH…
When selling your home, you must realize that it's not likely that the right buyer will simply walk through the door on their own. Generally, we real estate agents have to bring your home to the buyer, and that means counting on a Tampa Bay real estate professional to put forth a successful marketing campaign. You'll want a real estate agent, such as ourselves, who will make the best use of advertising, and one who uses a front end MLS system and the internet. And, you'll want to have a number of open houses to expose the property to a wide variety of "window shoppers". Our real estate agents are trained not only in the financial aspect of a real estate transaction, but the marketing aspect as well.
HOW HIGH SHOULD THE HOUSE BE PRICED…
This is one of the most important and difficult decisions we will have to make. Buyers select by comparison shopping, so your Tampa Bay home will have to have a fair market price in order for it to sell. We can help you determine the market value of your home while still obtaining the top-dollar price for your piece of property.
Some of the things to consider when choosing the home price are:
*What is the age and condition of the home?
*Does it need updating?
*What have similar homes in your area sold for?
*What are similar homes selling for right now?
*Are there a lot of homes for sale in the area?
*How quickly are the homes selling right now?
*It is a buyer's market or a seller's market currently?
HIGH LEVEL EXPLANATION ABOUT OUR LISTING COMMISSIONS…
There are several different types of real estate listing contracts, and several levels of real estate commissions associated with the level service provided. We have Tampa Bay real estate commissions starting at 3%. Please call or email so that we can provide specific details.
DETAILS OF THE REAL ESTATE LISTING CONTRACT…
The real estate listing contract is written with great care and will be explained in detail to you before you sign it. Together we will exercise great care in determining the asking price of your home. In addition to the price, we will disclose what personal property is included in the sale of the home such as appliances or pool equipment. It is very important to specifically state any "real property" that is not included in the price of the home such as the dining room chandelier or the family room ceiling fan. It's much better to remove the piece altogether or replace it before a buyer sees it to avoid any disappointment. Anything that is attached to the home is considered real property and is normally assumed part of the house. A real estate disclosure statement is also filled out and made a part of the contract. It is a questionnaire given to the seller to disclose any known defects or anything that may hinder or enhance the value of the property.
SHOWING YOUR HOUSE TO PROSPECTIVE BUYERS…
This is probably the hardest part of selling your home, but if not done right, you could be missing out on a great offer. First and foremost, your Tampa Bay house should always be available for showing, even though it may be inconvenient for you at times. Allow us to put a lock box on the home to make it easy for others agents to show your home. We will always ask for a few hours notice before showing, but anything more than that and you could lose an opportunity. Try to remain positive and remember — this is a temporary situation and soon your life will be back to normal. Each day that you leave the home in the morning or otherwise, be sure that everything is clean and organized, beds are made, dishes are done. If you work at home or just happen to be home when you get the call tidy up, turn on all the lights, and leave. Buyers really don't want to meet you just yet, it's better if you are not there. If by chance you are not able to leave and meet the prospective buyer going or coming, smile and make them feel welcome but say little or nothing at all. On another note, smells in the home can turn off a prospective buyer. Have a close friend or neighbor give you an objective opinion of the freshness of your house. Having a potpourri pot or something natural in the home to offset any cooking or pet odor is a plus.
HOW TO MARKET YOUR HOME EFFECTIVELY…
One of the first things to happen is the "for sale" sign in the front yard. Signs are great for generating phone calls and we make sure we are available to answer the phone while the caller is hot. Most of the time a buyer is calling from their cell phone, sitting outside the front of our home. Potential buyers do a lot of driving around when looking for a home so that they don't bother their agent too frequently. Plus, they want to be the first to see a home go up for sale in a neighborhood they may be canvassing. We will also prepare a flyer that displays a photo and provides details about your house. Most importantly, we will list your property with the local MLS (Multiple Listing Service). The Tampa Bay MLS is a database of all the homes listed by local real estate agents who are members of the service, which is practically all of the local agents. Important information about your property is listed here, from general data such as the home square footage and room numbers, to various details as whether your home has central a/c or hardwood flooring. There will be a series of pictures, and a summary description of what makes your house stand out from the rest. Real Estate agents search the MLS database for homes that fit their customer's price range and needs. Special attention is paid to homes that have been recently placed on the market, which is one reason you get a lot of attention when your house is first listed. Many real estate agents will want to preview the home before they show it to their clients. Instead of having just one agent working for you, now you may have hundreds or more, depending on the size of your community. Conducting an office preview is also a great way to create excitement about your house. We belong to a large office and there are a lot of agents who have a lot of buyers. We may also prepare flyers about your property so that prospective homebuyers can be informed about the attractive features of your house. Some home sellers want their listing agent or the real estate company to run newspaper ads featuring their home. Ads will appear there and also in local real estate magazines and your home will be shown on our website as well as other sites on the Internet. When we first list your home we may send "announcements" to all of the other houses in your neighborhood. This can be done in the form of a postcard, a letter, or a flyer left hanging on the front door. These are important because your neighbors might have friends who are looking to buy a house. The announcements create "word of mouth" advertising, which is the best kind. Having an open house when your property is first placed on the market can be very important. This also gets the word out to the neighbors about your home, plus it invites them to come on over and take a look. People are generally curious, and a lot of your neighbors will visit and take advantage of the opportunity. Hopefully, they will tell their co-workers or friends about your house, creating valuable "word of mouth" advertising for you.
GETTING AN OFFER…
When you have a Tampa Bay home for sale, a prospective buyer will come along and "make an offer." As the seller, you basically have three options: you can accept the offer as is, reject the offer completely, or give a counter offer to the buyer. A counter offer is the most common response and usually will encourage a buyer to continue their negotiations — but not always! Countering a good offer may not be in your best interest. We will help you with this after taking the offer and the current market conditions into consideration. You may opt to take less money for your home from a buyer who is wanting to pay cash, versus someone who can't buy your home until their home sells or who is toying with some creative financing. There are many things to consider when sleeping on an offer. If things seem a bit overwhelming, we will sit down and can go over the various points with you, and help you choose the best offer.
KEEPING THE PROCESS MOVING…
Once you've accepted an offer on your property there's still a number of details that still need to be completed. There will most definitely be an inspection of your home by a professional who will determine the current condition and structural integrity of your home for the buyer. If the buyer is not paying cash, mortgage company will hire an appraiser who will appraise the value of the home to the lender. The real estate title company will warranty that there are no liens which could prevent a transfer of title to the buyer. Either you or the buyer may choose to be represented by an attorney. First time sellers and buyers may feel more comfortable to have the paper work reviewed prior to signing. This is not the norm in our area but it is respected. You can always put your faith and trust in your professional real estate agent to ensure the entire process proceeds from the start to finish without serious problems or delays. This is where we pride ourselves, after all, we aren't happy unless you are!