Relocation to Tampa Bay Advice Article by Bob Lipply
Posted by Lipply Real Estate on Saturday, March 4, 2023 at 12:54 PM
By Lipply Real Estate / March 4, 2023
Comment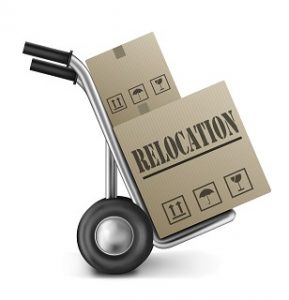 It's no wonder that Florida's Tampa Bay area has become such a popular choice for relocating adults and families to call home. The west coast of Florida has mile after mile of white, sandy beaches and magnificently, beautiful natural resources. These areas include the city of Tampa, Clearwater, St. Petersburg, as well as Palm Harbor, Tarpon Springs and Oldsmar.
Beach
Picture if you will, the opportunity for renewing your spirit any time you need a recharge. Dip your toes into the gentle, warm gulf waters of Tampa Bay. Let your troubles roll out to sea with the tides. As the waves return to once again touch the shores, let them bring you peace and a renewed sense of self. Now that you feel newly invigorated, perhaps you will want to head over to one of the areas more populated beaches, such as Clearwater Beach or St. Petersburg Beach, for some adventure. Take the whole family for a day of fun-filled activities such as collecting sea shells, building sand castles, swimming, fishing, parasailing, or take a cruise for the chance for spotting a whale or a group of dolphins.
Tons of Activities
You will find exciting activities away from the beaches as well. You can spend the day shopping to find that unique gift for yourself or a loved one. Take in an art gallery or take the family on a historic tour of the area or even to one of the many museums you will find throughout Florida's Tampa Bay area. When you get hungry, you will find plenty of fine dining and family restaurants to satisfy even the most finicky of eaters.
Culture
The Tampa Bay area is also home to some of the best theatre productions, live music, and sporting events to be found anywhere. Attend a play or watch in awe, the beauty of ballet, for a cultural experience your family will not soon forget. The sports fan will be delighted as a spectator at one of the Tampa Bay Buccaneers action-filled football games. Those who like to gamble a bit might enjoy a little time spent betting, at one of the areas Greyhound Racing tracks.
Tourist Attractions
You will find that life along Florida's West Coast offers on one hand, an oasis from the hustle and bustle of everyday life, and even the influx of tourists that visit Florida each year: but also provides you with many recreational and educational activities to enhance the time that you spend with your family. And of course, you are just a short distance drive from family attractions such as Disney World, Busch Gardens, Universal Studios, Cypress Gardens, and Universal Studios. But unlike visitors who only get to experience some of what Florida's West Coast has to offer, as a resident, you can discover and explore all that is here, at your own pace.
Lifestyle
You can rely on your Tampa real estate representative to provide you with all of the information and assistance that you will need as you become an official "Floridian." A real estate agent can help you select the neighborhood that best matches your living style and needs. Whether you're looking for a suitable neighborhood to raise a family in, or a community for adults 55 and over, or looking to settle in where other single, middle-aged people are already living: your real estate agent can help you locate these areas.
Let's Get Started!
Together you and your agent can explore the many housing options available to you. From single-family dwellings to single adult condominium complexes and retirement villas, so that you can choose the one that is best for you. These friendly and knowledgeable real estate representatives can also assist you in obtaining the financing you need to make your dream of relocating to Florida's West Coast, a reality!