Why New Tampa is A Good Place to Buy and Sell Real Estate
Posted by Nick Acosta on Monday, March 7, 2022 at 11:48 AM
By Nick Acosta / March 7, 2022
Comment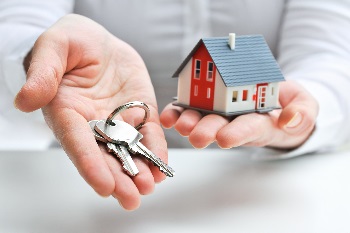 New Tampa is one of Tampa's most popular residential areas and continues to be one of the most sought after Real Estate areas to live in Hillsborough County. If you're a homeowner in New Tampa, then you should be feeling pretty good about owning a home right now. What makes New Tampa such a great place to own a home at this time? Simply stated, you have great resale value as the numbers show, it provides an excellent school system, restaurants are in abundance, and there are practically unlimited options of luxury communities to choose from with many of them being gated communities.
The beauty of New Tampa is that there is practically a home for everyone. The wide range in pricing allows for any budget to find an exceptional New Tampa home. The price range can go from $150,000 all the way up to $2,000,000, you can have one that is 1,500 square feet or one that is over 6,000 square feet, and new construction, is still an option as well in several communities.
With I-75 nearby, you have access to be at some of the finest restaurants in downtown Tampa and to Tampa International Airport in approximately 30 minutes, the gorgeous Florida beaches, and major night life in cities such as Orlando, St. Petersburg or Clearwater Beach in about an hour's time. The communities of New Tampa leave little to desire, with almost any amenity you could ask and many other areas of interest, including being minutes away from the beautiful outdoor Wiregrass Mall, Busch Gardens and Adventure Island, 2 exciting theme parks. Another major attraction has been the many major corporations that have opened business operations like the Deposit Trust & Clearing Corporation (DTCC), MetLife Securities, USAA, Syneverse Technologies, and T-Mobile just to name a few. Basically New Tampa offers you the combination of both a city life with the enjoyment of a suburban and peaceful lifestyle, but it also provides the opportunity to be employed within minutes of your home, both in the retail and corporate business sectors.
According to statistics in Multiple Listings Service (MLS), single family homes 2013 YTD sales in New Tampa are 749 compared to YTD sales of 603 through June 2012, this represents an increase in sales of 24%. During the same time period, distressed SFH's (foreclosures and short sales) went up only 7% from 213 to 229 sales. There are currently 1,526 SFH's for sale in all of Tampa and 22% (336) are distressed sales. New Tampa has 213 active single family homes for sale with only 12% (26), being distressed homes for sale. Overall, when comparing active distressed SFH's in New Tampa to all of Tampa, New Tampa accounts for only 7% (26 of 336) of the total distressed SFH's that are on the market today.
Nick Acosta is a Real Estate Associate Broker with Lipply Real Estate (www.lipplyrealestate.com), and has been a resident of New Tampa for the last 20 years. He can be reached at 813-728-8060.