What We Love About Tampa Bay Real Estate by Bob Lipply
Posted by Lipply Real Estate on Tuesday, February 22, 2022 at 1:24 PM
By Lipply Real Estate / February 22, 2022
Comment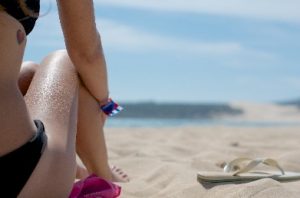 The Tampa Bay area in Florida includes the major cities of Tampa, Clearwater, and St. Petersburg. Tampa is in Hillsborough County and Clearwater and St. Petersburg are in Pinellas County. There is more to this area than just sand, surf and sun. While it is true that the three are the original main attractions of the area, there is so much more to Tampa Bay. Tampa Bay real estate is one of the hottest markets available. Homes and condos in this area are hot because they have it all and especially location, location, location!
There are hundreds of homes and condos on the market every day for real estate, leaving the Tampa Bay area one of the most desirable places to live in North America. There are also plenty of homes in Pinellas County at affordable rates for people of all ages should you want to live closer to the beaches. Families thrive in Pinellas County with good schools nearby, and plenty of park space for young ones to run and play. The beaches of Pinellas County will take your breath away each and every time you visit.
PINELLAS COUNTY
The Pinellas County homes for sale are perfect for the young executive who works in the area. It is close to major shopping centers and has plenty of quiet character for up and coming future CEOs to concentrate on their jobs while living in the peaceful surroundings of Pinellas County. Tampa is a short 20 minute drive from Pinellas County should you find yourself working in downtown Tampa or in need of access to the Tampa International Airport.
HOMES FOR SALE
There are many homes for sale that are just perfect for anyone, no matter your situation. Whether you are a young family who is purchasing your first home, or senior citizens who are looking for an active 55+ community that's a little more 'out of the hub', then this area is for you. There is a wide variety of homes and condos for sale in this beautiful area of Florida, so one of them is guaranteed to be right for your needs.
Tampa Bay offers awesome opportunities for the young and the old. As mentioned before, the Tampa Bay area is also very popular with the aging population — senior citizens love the warm climate and the friendly atmosphere and are looking at Tampa Bay as a wonderful, safe place to retire.
MORE THAN JUST THE CLIMATE
Florida is a beautiful state located in the southern portion of the United States. Its warm atmosphere is about more than just its climate. The people that reside in Florida are pleasant and a welcoming factor to the area. After all, most of us are transplants from the northern states such as New York, New Jersey and Chicago. 90% of the people who live here hated the brutally cold winters up north and thoroughly enjoy having 365 days of warm sunshine to wake up to each morning. The residents that live here range from blue collar to white collar workers — from families to executives to senior citizens. Tampa Bay Florida is for everyone who wants to get in on the action that Florida has to offer — mild climate, good schools, fantastic restaurants, superb night clubs, convenient shopping, boating, outstanding golf courses, and community events for everyone.
You really can't go wrong. As they say in the real estate world, it's all about location, location, location…and Tampa Bay Florida has a great location! Check out the homes for sale today and find your dream home or retirement get away.
Search now for the perfect home in the sun! And, contact us for help to get you here!