Buying a Luxury Homes in Clearwater
Posted by Lipply Real Estate on Monday, March 7, 2022 at 12:14 PM
By Lipply Real Estate / March 7, 2022
Comment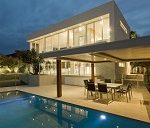 Right now is the best time to buy luxury homes in Clearwater Florida. It doesn't matter if you're looking for an elegant waterfront Florida home that has a spectacular view of the city or gated upscale estate to stay at with your family on weekends, there are plenty of Clearwater luxury homes available right now!
IS IT THE RIGHT LUXURY HOME FOR YOU?
The first step to buying an upscale home in Clearwater or anywhere else in Florida is to contact a real estate agent to find the homes within the area that meet your specifications. Once your realtor has a list of properties, you should schedule property tours with your agent. Each property tour should take no more than two hours and you enable you to spend time reviewing all the details of the home that you're considering buying like: architecture, unique construction methods, exclusive features, quality of other luxury homes within the area and how up-to-date the homes high end security features with modern technology
Don't just be a casual observer who is willing to let your realtor do all the walking and talking, be ready to ask questions and look for details because you want to get the best value out of your investment in the deluxe home that you're considering buying. If you've hired a qualified Clearwater realtor, they will be well-versed on all the details of the property that you're reviewing and they will have answers that you need because a highly skilled luxury real estate agent makes real estate their only business and will strive to offer the best service and support to their customers.
PROPERTY DISCLOSURES
As the future buyer of an elegant home, you shouldn't be afraid to ask for full disclosure regarding possible special requirements or details of your property. Make sure you are provided with the disclosures if you are considering making an offer.
COMPARABLE ANALYSIS
Once you have taken a tour of the property, the next thing to do is to ask your realtor for pricing information on other upscale homes or mansions within the area. This comparable analysis is an important step for you to determine if the owner is asking a fair price for the home and what your offer should be.
Bob Lipply, Broker / Owner
Lipply Real Estate
727 459 7290