Four Steps to Selling Your Home | Lipply Real Estate Blog
Posted by Nick Acosta on Monday, February 21, 2022 at 11:53 AM
By Nick Acosta / February 21, 2022
Comment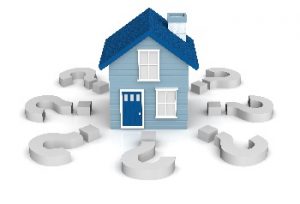 In last month's article we talked about selling your house on your own – for sale by owner (FSBO) or with a Real Estate agency. Now that your decision has been made, it is time to sell it. Every seller wants to sell their home as fast as possible and for top dollar. Well, it is not luck that makes this happen. It's careful planning and knowing how to bring "curb appeal" to your home. It's also realizing that you have to "let go" of the emotions tied to your home and think of it more like a product for sale.
There are four basic steps in the preparation for the sale of your home.
De-cluttering /organizing, repairing, cleaning and staging.
1. De-clutter/Organize: Remove it, sell it, store it (elsewhere) or simply get rid of it. Clear out storage rooms. Straighten the garage. Clear the clutter and give rooms a more spacious feel. Doing all of this will let the potential buyer's eyes move easily from one side of a room to another, leaving their mind at peace to imagine their own life in your space.
2. Repair: Buyers want to move into their home and start enjoying it right away. They don't want to waste time and money fixing things. With that in mind, repairs are imperative. Conversely, you do not want to turn a simple repair job into a full renovation. While renovations help to increase the value of your home, all too often, the seller has the wrong idea that spending thousands of dollars renovating their home will yield high return on investment and this does not always happen.
3. Cleaning: Your home should appear to be move-in ready when someone comes to look. It goes beyond dusting, mopping and vacuuming. Once cleaned, stand back and review your home like a potential buyer. Sanitize and deodorize. It if won't come clean, paint, repair or replace it. Keep in mind that there may be odors in your home from your pets, from cooking, or from smoking. Making sure your home smells clean helps to foster a good impression with potential buyers.
4. Staging your home: Start with improving your curb appeal. The exterior of your home is your store front. You want to make it look so appealing that the buyer wants to come inside. The grounds need to be maintained, sidewalks/driveways swept, add color to your entrance and if exterior paint is going to be changed, keep the final colors neutral. As they enter your home, create ambiance. You want it to be cool in temperature, simple décor and perfect lighting. Living/ family rooms should be warm and inviting with a good use of space. Clear most family portraits which tell the buyer that "they don't live there." The kitchen is a key area and must be clean and bright. If there's an eat-in area, consider accentuating it by setting the table. This gives the kitchen some "warmth". If your cabinets are structurally sound but look worn, consider replacing knobs, as this is relatively inexpensive and will give the cabinets a newer look. Replace bathroom fixtures that are outdated. Put out fresh, plush towels and be sure to color coordinate. Glass and mirrors need to be clean. You want your bedrooms to appear as large as possible. Keep unnecessary furniture out. Keep colors neutral and consider utilizing luxurious bedding, as this improves the current look. Remove the bulk of your clothing from your closets and organize what remains based on colors, as this improves the overall look of the space.
Bottom line, present your home in the best way possible to buyers because if it doesn't grab their attention the first time around, chances are that they will move to the next house!
By Nick Acosta
Lipply Real Estate
813-728-8060