Tips for Finding and Choosing the best Real Estate Agent
Posted by Lipply Real Estate on Sunday, March 6, 2022 at 11:34 AM
By Lipply Real Estate / March 6, 2022
Comment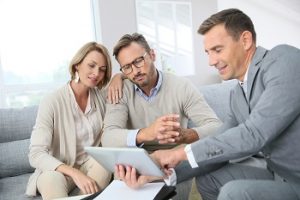 If you have a home in Florida or anywhere else in the United States it's probably a sellers-market depending on the price point. This could mean that it's the perfect time for you to sell your home if you're thinking about upgrading to a bigger home, downsizing to a smaller home, or you just want to transition out of a your home and move somewhere else.
The first step to selling your Florida home or property that you own in another state, is of course, hiring a real estate agent because a realtor has the connections, training and resources that you need to sell your home plus all of this will build to save you the time, money and hassle of attempting to sell your home yourself.
1. Where to Look For a Realtor
To start your search for realtor, the first thing that you should do is to speak with your friends and family members that may have sold homes, commercial properties or rental homes within the last year. In today's world it's almost impossible for you not to know somebody who has sold a home or bought within the last six months to 1 year. The easiest way to get started is to start asking around and you may be surprised to find that you will receive a lot of recommendations for good realtors within your area.
2. You should interview at least three realtors and ask them the following questions:
Experience – How long have they been working as a realtor in Florida and how many homes or condos have they sold within the last year?
Connections – Who do they know? Are you well connected within the Florida real estate world and business community?
Marketing – What is their marketing plan to sell your home? How do they plan to list your home and generate interest from potential buyers in the area?
Neighborhood – Are they familiar with your neighborhood? Do they know the stores nearby, schools, shopping centers and entertainment venues? Knowledge of the neighborhood is important because most buyers want to move to an area where they can settle down, plant roots and raise their families.
3. Your Realtors Style
Do you feel comfortable with the realtor's style? Are you able to sit comfortably in the same room with the realtor and have a cup of coffee with that person without being offended by their perfume or body language for example? Your comfort level means everything because if you're not comfortable with the realtor, potential buyers may not like their style either and it's going to take a lot longer to sell your home.
4. Are They Honest?
Last of all but most important, you should hire a realtor who is going to be honest and upfront with you, not a "yes man" who agrees with everything that you want without telling you the truth, for example: you want a Florida realtor who will recommend repairs that you should make to your home and educate you on the difference between your asking price and the price you will actually be able to get for your home.
Take all these things into consideration when you hire your real estate agent and you should be well on your way to a successful real estate transaction whether you are buying or selling a home.
Bob Lipply, Broker / Owner
Lipply Real Estate
727 459 7290