Pros and Cons of hiring a Realtor or FSBO
Posted by Nick Acosta on Monday, March 7, 2022 at 12:20 PM
By Nick Acosta / March 7, 2022
Comment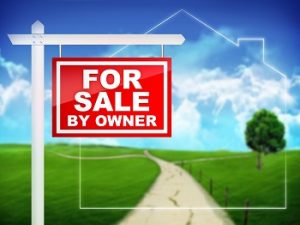 CONSIDER WHAT IT TAKES TO SELL YOUR HOUSE WITHOUT USING AN AGENT.
Thinking about selling your home? Should I sell my home on my own or should I hire the services of a professional Real Estate agent to sell my home?
FIRST THINGS FIRST
First and foremost, most owners that consider selling their home are looking to save the commission from hiring a professional Real Estate agency. Yes, it is possible that you may accomplish this goal, but there are many challenges to making this come to fruition.
GET EXPOSURE
Exposure – only buyers that drive around your neighborhood will see that your home is for sale. In today's hi-tech world, buyers look for homes on the Internet. If it is not in the internet, then you just lost potential buyers. Curb appeal – the buyers that do drive by and see your house might not be attracted to the house because the curb appeal didn't capture their attention, yet you have a beautiful home on the inside that could be of great interest to a buyer. Showings – are you ready for buyers that knock on your door requesting a showing. You might not be in the position to show your home as it is not in a showing condition. You just lost a buyer. Phone calls – are you ready to receive phone calls at all hours of the day asking questions about your home. Showing access – a buyer knocks on your door and you're not home, you just lost a buyer. Strangers – do you actually know who "the buyers" that are walking inside of your home are? Do you feel safe having them walk throughout your house? Qualified buyers – has the buyer been pre-approved for a mortgage? Do they have the cash to purchase your home? Negotiation – are you in a position to negotiate a sale where the market is driven by comparable homes that sold in the neighborhood based on factors that go beyond this house sold for this much, so your house should sell for this much. Compensation – a Real Estate agent can have the perfect buyer for your home, but the agent will not show your home because they will not be compensated for selling your home. Risk – are you familiar with the legal aspects of the Florida contract and the ramifications of buyer and seller performance? There are various contingencies and time sensitive dates that a seller has to manage for a successful sale of their home – escrow deposit, inspection, appraisal, loan commitment, proof of funds, and I can go on and on.
HIRE A PROFESSIONAL
Real Estate agency – hiring the professional services of an agency will make the sale of your home in an expeditious manner and at a competitive sales price. The agent will list your home in the Multiple Listing Services (MLS) for maximum exposure. The agent will schedule showing appointments that are convenient for you. The agent will know who the buyers that will enter your home are, and are they qualified buyers. The agent will handle the negotiations that are in the best interest for you. The agent understands the legal aspects of a contract and will walk you through the end to end process ensuring your home is sold with minimum or no risk at all. The agent will work with the title company, inspectors, lenders to ensure that you are protected. A FSBO can be quite challenging and a very risky approach and a seller should really understand the pitfalls of taking on such an endeavor. In the end, the initial goal of saving the commission can be quite risky and costly as your house sits on the market while similar homes are being sold.
Nick Acosta is a top producer Real Estate Agent and Broker Associate with Lipply Real Estate of North Pinellas and the surrounding Tampa Bay Area. He has been a resident of New Tampa for the last 20 years with many successful sales. He can be reached at 813-728-8060 or you can email him at [email protected]. Read his bio and testimonials from satisfied customers. If you are ready to sell your home and are considering whether to go with a REALTOR or FSBO – give Nick a call and discuss your options before making the wrong choice!