TESTIMONIALS FROM CUSTOMERS TO OUR AGENTS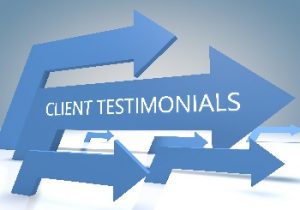 It's been said that a picture is worth a thousand words. But what are kind words worth? Volumes! We have some of the best real estate agents in the industry and kind words from our customers to our valued real estate agents mean so much to us! The real estate agents below are some of the most hard working, honest and experienced professionals in the Tampa Bay area and it warms our heart to see how much they are appreciated by their customers. Please take some time to read their online reviews and if at any time you want to connect with one of their past customers for a personal evaluation, please let us know! We will put you in contact with them. If you are considering hiring us, you are most welcome to speak to any of our past customers. And, if you are one of our current or past customers, please visit your agent's page below and let us know about your experience with us. You are the lifeline of our company, we appreciate your business and welcome your comments.
From Anne Gold
"My business experiences with Joe Gibbons have been outstanding. I have successfully purchased two homes with his guidance. On an interpersonal basis, Joe is truly a pleasure to work with. He displays both a friendly, and professional demeanor at all times. He also possesses a "clients first" attitude. In addition to his interpersonal skills, Joe is a skilled negotiator. I appreciate the fact that he is a strategic thinker who considers multiple options and formulates plans to succeed. Overall, I have found Joe is a true professional committed to providing impeccable service. In every area of my real estate transactions, Joe exceeded my highest expectations."
From Kimberly Haman
"I worked with Lipply Real Estate. They were amazing! They really went the extra mile to help me find my home in Florida, after moving from Michigan. They answered every email and phone call very quickly! I highly recommend working with them if you are looking for a home in Florida, they are very communicative and will work hard for you."
From DonVM Margaritondo
"Michael Madson has been my Real Estate Professional for several years. He is knowledgeable, responsive and patient. He truly has our best interests at heart. He is also friendly and cordial. He has my utmost respect and trust. I would never consider using anyone else."
From Jack Murphy
"We were living in New York State when we purchased our home through Lipply Real Estate. It was not our first out of state purchase but it was the one that made us Lipply loyal. Since then we have referred friends from back home who have had the same great experience when using the Lipply Group to find their new home. They are professional, thorough and trustworthy."
From Debbie McGlothlin
"Joe Gibbons and Lipply Real Estate provided us exceptional service during our search for a home in Florida. Joe was always very patient with our requests and we never felt he pressured us to make a decision. Since we were not familiar with Florida, he gave us tips and pointed out many features/items around the homes that were either positive or negative. We would give Joe and Lipply a 5-star rating!"
From Natalia Sanchez
"We had a great experience with Len Lipply when we were selling our Tampa home. We sold in about 3 weeks and he was there to walk us through the process. We moved out of the country and this was such a stressful time but Len made the process painless. Thanks!"
From Antonina Wuthrich
"I met a Jeff Stone in January 2015 and I was shopping to buy a condo from January. Because I was leaving in California and want to move Clearwater. Jeff was patiently keep active connection with me and help me moved out. I purchase my condo in April 2014. Working with Jeff Stone was very good experience with amazing time. He is very knowledge about his location does a lot of searches and understand what I wanted. He is very helpful and quick responsible. He is reliable and available any time. He is very honest and professional Highly. I would recommend him everyone who need to buy, sale your property or rent. 5 stars Thanks"
From David Knox
"Our home search took more than six months; we could never seem to find that perfect house. Thomas Towns was there the entire time to counsel us and walk us through the process from beginning to end. Thomas is punctual, professional, knowledgeable, and a genuine nice and honest person who puts the best interest of his clients first. I would recommend Thomas Towns to anyone that wants a hardworking agent that will return calls and emails promptly and will put finding your perfect house at the top of his priorities. He is a true professional and a delight to work with. Thank you Thomas."
From Gerald Leroux
"I would like to express my pleasure with Lipply Real Estate Company, who represented me in the purchase of my single-family home. I have never encountered such a high level of excellence as I was guided through the entire process, from loan pre-qualification to searching for houses to negotiations and due diligence to closing the deal. I credit Robert Lipply with a smooth, stress-free home-buying experience. I referred Lipply Real Estate to my friends who purchased homes through Robert Lipply and they also had the same experience. Lipply Real Estate staff are very personable with a high degree of competence, integrity and grace and who know the market inside and out. I highly recommend Lipply Real Estate for all your real estate needs."
From Kathy Hull
"Bob and I really appreciated Michael Madson's patience in helping us to find our dream home. He stayed in touch with us over the three year period we needed to narrow our choice of location and type of home. We loved that he knew so much about the area, down to where we might find our favorite cheese! He helped us find the perfect place to start our grand retirement adventure and we thank him for the excellent service. We will likely look for investment properties in the future and will be sure to contact him. Bob and Kathy Hull"
From Jolenta Averill
"The client I referred to Lipply Real Estate was so impressed with the knowledgeable, personalized service she received. I will never hesitate to refer another client to Lipply if the opportunity arises. Thank you so much for everything!"
From Rhonda Winter
"My husband and I live in New England and were recently looking for a home in the Tampa area. We started by using Lipply's website because it was easy to use, allowed us to search by certain criteria and weren't required to sign up for anything. We emailed Lipply Real Estate from the website and got an immediate response from their agent, Nick Acosta. We feel so fortunate to have had Nick as our agent. He is honest, hard-working, knowledgeable, professional and always available. He helped us find our new home in one trip! He went above and beyond what we ever could have expected from a real estate agent, taking care of things for us since we were out of state and expertly guiding us through the closing process. Nick made us feel like family and provided the best customer service we have ever received!"
From Trish Wild
"We recently purchased a home in the Tampa Bay area and have the highest opinion of Jillian McGinnis (Jamison). We were "out of state" for most of the home buying process and Jillian really went the "extra mile" for us. Her work ethic is phenomenal and Jillian was always such a pleasure to work with -- a true "gem"! We love our new home...Thank you Jillian! Mitch and Trish (Wild) Coleman"
From Danny Campbell
"Michael Madson at Lipply Real Estate was a fantastic buyer's agent who had our best interest at heart! We began our search almost a year ago; Michael took us to see several different homes in the area. We finally decided on a short that closed last month, a process that took seven months. We are so thankful we had Michael to help us through each and every step; he provided us everything we needed in order to make our buying process as easy as possible. He went out of his way to include us in every phone call and email when dealing with the listing agent and title company. He was patient, professional and a true example of a buyer's agent. Thank you Michael! Danny Campbell"
From Don Perry
"Len Lipply: you are a shining star in the Real Estate profession and we were so fortunate to have your help and representation as a buyer's agent. We had experiences with other agents during our 1-year search for a waterfront home in New Port Richey but there was no comparison in the service you provided. Searching for a home 1000-miles away presents a lot of challenges that you helped us overcome. Your willingness to inspect homes for us and send digital pictures with your findings was invaluable. You must have viewed more than 50-homes looking for the features we wanted without exceeding our budget. I especially want to thank you for delaying your vacation in order to view one of the homes we were interested in – it showed your commitment to customer service. I know that you have a constant flurry of phone calls and emails to deal with on a daily basis but you were always prompt and professional with your responses to our questions and needs. Thank you for arranging appointments and meeting with the multiple inspectors required before closing. You have great follow up by offering to take measurements and provide contact information for utilities and other needed services after the sale. You are like having a close friend working for us 1000-miles away that we can trust. Thank you for everything and we look forward to seeing you again. We will recommend you always."
From Jenny Moncrieff
"I worked with Bob Lipply in finding our beautiful new home and selling our old one. He had a contract on our house within a month of the listing. And he was very patient with me as I asked him to show us a lot of homes before we eventually purchased the one we are in now. He was professional, patient and a true expert. You will not be in better hands then with Lipply Real Estate!"
From Marilyn Mills
"My husband and I recently purchased a super holiday property in Clearwater. Our agent was Thomas Towns of Lipply Real Estate and we cannot say enough about the quality of service that we received from him. He was patient, professional and very knowledgeable about the Dunedin/Clearwater area. He listened to our needs and requirements and we never felt pressured in any way to make a decision. I would not hesitate to recommend Thomas to any of our friends or colleagues."
From Jeremy Raglin
"Lipply Real Estate is an awesome company; Donna and Bob are true Real Estate professionals that are a pleasure to work with and their experience means that they will provide you with the service that you deserve during your Real Estate transaction. It doesn't matter if you're planning on buying or selling a home in Florida, you owe it to yourself to contact Donna and Bob Lipply because, they will save you time, money and the hassle that can come with Real Estate, especially in a competitive market."
From Crystal Tost
"Bob Lipply is a name I trust when it comes to referring clients to Clearwater. I am very confident that Bob has the experience and knowledge to guide my client referrals through the process of buying and or selling real estate. A true professional and industry innovator - it has been a pleasure having Bob as a referral partner."
From Elise Winters
"The advice Michael Madson gave us on how to get my mother's house ready for sale resulted in an offer we were happy to accept on the first day the house was available for sale."
From Anthony Arnold
"I can't speak highly enough of Bart Hanchey at Lipply Real Estate. He went way beyond the call of duty with nearly 40 showings and 2 offers before we found The One, and then he guided us successfully through a very delicate bargaining process. His judgment was spot-on when assessing the value of a house; he knew the market so well he could not only tell us when a house had been flipped, but he even recognized who the flippers were by the quality of their work. Flood zones, sinkholes, building code violations, he was on top of it all, and it was clear he was looking out for our interests during the entire process. This home purchase was our 10th experience buying or selling real estate through a realtor, and I can honestly say Bart was the best. Plus he followed up after the purchase was complete to make sure we were happy. If I have any further real estate dealings anywhere from St. Pete to Tarpon Springs, I will call Bart Hanchey."
From Michael Folk
"Tanja helped me fulfill the dream. I started in Pensacola and worked my way south trying to find an agent and a property that met my requirements and fit my budget. After spending months with agents trying to sell me things they had listed that did not fit my requirements, I met Tanja. She took the time to understand my needs, educated me when I was making mistakes and maintained continuous contact in order to make sure I was getting all of the attention I needed. She always did what she said she would do; no promises lacking action from her. Of all the real estate transactions I have ever been involved in, this was by far the easiest of all because of Tanja's efforts. She always goes the extra mile, often without any need for me to have even asked. On a scale of 1 to 10, this is without a doubt at least a 12+! No question who I'll call when it's time for another real estate transaction. Why waste time looking around when the best is right there in front of you. Note from owner: Tanja Sherin is deceased and surely missed."
From Ghassan Moufarrege
"I writing this testimony to express my absolute satisfaction with Lynn Hanratty, the real estate agent at Lipply real estate that helped purchase a condominium in St pete beach area. I was looking for a vacation home to buy in Florida. I live in Ohio and have been to St pete- clearwater area multiple times before. I liked the area and the beach and I decided to look for a condominium to purchase there. A female friend of mine had recently bought a condominium in that area so I asked her what real estate agent or company she used. She recommended Lynn Hanratty from Lipply real estate. she praised her highly and had very good experience with the whole process. So I called Lynn. She was very reachable and pleasant to talk to. She asked questions to understand I was looking for. Then she emailed me properties to review that match what I like. She also gave me their website where I can go and do a customized search for what is available in the market at that time. I marked the ones I like and we agreed on a date to go and check those properties.Lynn was there through out the whole process, she drove me to all the places I wanted to see. She was there to answer my questions and explain anything I didn't understand. She was never pushy. She was very neutral she didn't try to sell me something. She let me explore and make up my mind. She was there when I needed her. And when I decided on a property she was there to guide me step by step into the maze of real estate buying process. It was rather a pleasant experience. I highly recommend Lynn and Lipply real estate. Note from owner: Lynn Hanratty is deceased and surely missed."