ABOUT PAUL FERNANDES, REALTOR®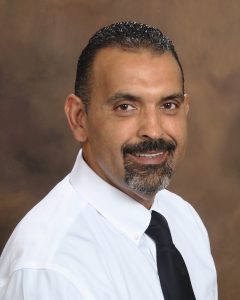 Licensed, State of Florida
Paul J. Fernandes
(727) 946-1841
Paul Fernandes Listings and Recent Sales
Abilities
Paul looks forward to helping people to realize goals, needs and along with his creative abilities to resolve clients fears and frustrations for the best solutions of his clients. Paul knows he is working with a great team like Lipply Real Estate with a leader like Bob Lipply who has the right philosophy; "Be more concerned about your customer's needs than making a sale." Paul brings flooring, woodworking, carpentry, machine skills, community service, strong analytical solutions based project management skills to the table but most of all his honest friendly caring approach is the most important factor to his future as a Realtor.
Background
Paul comes from a background as an accomplished skilled woodworking craftsman with experience in project management. Paul's work history with cabinet building for chain restaurants and machinist tool maker at a local packaging company, has led him to have strong project management skills with strong analytical skills and insight for successful solutions. Paul is very involved in his church community and volunteers many hours a week in a local soup kitchen to help the less fortunate. Paul has a strong commitment to continued education in the real estate field and a long future relationship with Lipply Real Estate. Along with Paul's familiarity with the community, he knows that real estate is a very personal business and enjoys bringing his caring and personal attention to each client. Paul's tenacious nature and will to please means that he will do whatever it takes to meet his clients' goals and needs.
Personal
Paul was born in Madeira Island, Portugal. His family came to the U.S. In 1970. He grew up in the town of Pawtucket, Rhode Island He attended William M Davies Jr. Vocational Technical High School and was an honors student throughout high school. He is a member of the Rhode Island Honor Society for Academic Excellence. He moved to the Pinellas County area in 2005. Paul lives with his wife in Tarpon Springs, and she is excited to use her real estate marketing and administrative experience to support Paul.
Read Paul J. Fernandes' Testimonials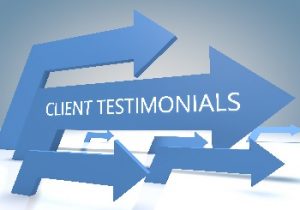 MR.PAUL FERNANDES, WORDS are not enough to describe, Paul. A real people person, totally hands on never pushing things off to a assistant to handle. I call him MR. to show him RESPECT, even though he is much younger then me. We, My son and I, along with my daughter-in-law searched for months for a house to call a home. When we finally found the right house Ally online Bank screwed with us for over a month and a half, Paul had to keep going back to the seller for one CLOSING date extension after another, getting it done every time. Without Paul guiding us to another financial institution, my son and his family would not have the beautiful house, that is now there home. Even after securing the money, the house inspection came up with other problems, Paul handled all the problems and brought the deal to closing. Most people would say that's his job, I can tell you first hand this is more of a Passion for Paul not a job. Thank you again Mr. Paul Fernandes, for the HEART you put into this deal. You are Always Welcome for DINNER.
-SALVATORE DIBENARDO SR.

Paul was a pleasure to deal with. He is extremely knowledgeable and very much on top of all the details. Taking professional photos of my house was a home run. I had 4 offers on my house the first week on the market, 3 of which were full price. Paul also assisted us with the purchase of our new Villa from Lennar. I would recommend Paul to anyone.
-Jack Kelly

Paul & I communicated over a year before we sold our house over on the East coast. Even though I was vague & sometimes unsure of making this decision at times, he ALWAYS spoke with me in a professional & courteous manner. When we purchased here on the West coast, he made the process easier. He was very thorough, knowledgeable & professional from start to finish. He also was the realtor for my son when he sold his house.
Thanks Paul!
-Tim Herring

Paul was professional and kept us informed throughout the whole process of selling our house. I appreciate when a real estate agent is honest and doesn't treat a client like just another transaction. I would recommend Paul to anyone whether selling or buying, you won't be disappointed!
-Luis Valenzuela

Paul's knowledge goes beyond professional salesmanship. He shared his experience of flooring and cabinet making to help us make the right decision. He was always prompt answering and returning calls and always made himself available despite his busy schedule. It was an overall excellent experience and we couldn't be happier with the results.
-Robert & Christina Martinez

Paul has to be the best realtor I've had when dealing with the sale and purchase of our home. His patience and calm demeanour helped me immensely during the stress selling and buying entails. He was always quick to answer questions and in returning phone calls. He went over and above the sale and purchase, he went out of his way to take care of a problem at our new home when we were away. I 100 percent recommend Paul in any realtor needs. We will definitely call on him again when the times comes. Thank you Paul for everything!!!!!!
-Marie Love

I can't speak highly enough of my real estate purchase experience with Paul. I was a first-time home purchaser in this state with very little knowledge. When I first spoke with Paul, I knew instantly he was the Realtor to help me with my condo purchase. He is honest, professional, and cool-headed at all times. Paul consistently followed up on the many, many unanswered questions from the seller, which at many times was very frustrating for me as a buyer. Paul worked tirelessly to find out all the missing details on the property. I can't thank him enough for all of his "above and beyond" efforts. I have several friends looking for homes now and I have let them know that Paul is your agent to work with. Thank you!
-Diane Day

Paul, I can't thank you enough for helping my parent's sell their home. You were more than just a Real Estate agent. Your responsiveness, professionalism, and knowledge made it happen. Your support through this process meant the world to my parents, my sister, and myself. You went above and beyond helping us with the clean out and closing. If anyone needs an agent who is knowledgeable, professional, and truly cares about his clients, Paul Fernandes is your agent! He is the best!!
-Terri Tedone

Paul, Thank you so much for your expert help in our search for finding our mom a villa. Your guidance and help with all the steps, from the HOA, home inspection process,, to the closing were most appreciated. She really is happy with her new place and likes being on the ground floor level.
-Donna Swartsel

Dear Mr. Lipply - I am writing in reference to your super star realtor, Paul Fernandez. Paul helped me find and purchase my home in Glenwood Estates. His calm patient manner was a great help to me when my frustrations was at an all time high. I don't know what I would have done without Paul's guidance, experience and support during the process of buying my home. He was with me every step of the way. He made sure I clearly understood each and every process that occurs with purchasing a home and getting a loan to make the purchase. I always felt I was important to him and he always had time for me. Paul is professional, knowledgeable, honest, kind, patient, helpful and determined. Paul went above and beyond when he so kindly did the final walk through for me because I had to attend a funeral on the other coast of Florida that day. I cannot begin to tell you how much that meant to me. I was so grateful to have worked with Paul. I would most definitely recommend Paul to anyone who is looking for a great, hard working realtor. He is the best.
-Karen Casini

Paul, Many thanks for all you did for us during our recent real estate purchase. You went above and beyond what anyone could expect. Your attention to details smoothed out many bumps. Thanks again!
-Pete and Barb Doane
Send Paul a Message or a Testimonial