ABOUT PATRICK WHALEN, REALTOR®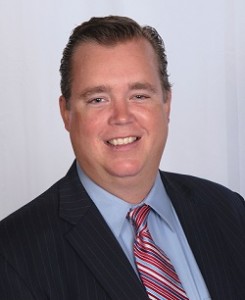 Licensed, State of Florida
Patrick Whalen
(727) 355-2109
Patrick's Listings and Recent Sales
BACKGROUND
Patrick worked in the wireless industry for 17+ years in sales and management. He started at the ground floor as a sales representative and worked his way up to Director level by learning how to build an outstanding rapport with his customers. His attention to detail and customer service assisted in his growth within the industry. Understanding that customer satisfaction is paramount in sales, he is a hard, dedicated worker who delivers on his promises. Patrick has shown that he knows how to uncover all of his customer's needs in order to fulfill expectations to the fullest. These qualities along with his tireless work ethic will ensure your real estate experience will be a positive and rewarding one.
Patrick moved to the Tampa area over 10 years ago from New York. As a golf enthusiast he realized what better place to live than Florida where you can play all year round. In his free time he also enjoys watching football, baseball and relaxing at the beach. Patrick resides in Land O Lakes with his wife and 5 children.
Lipply Real Estate is proud to welcome Patrick to our office!
READ PATRICK WHALEN'S TESTIMONIALS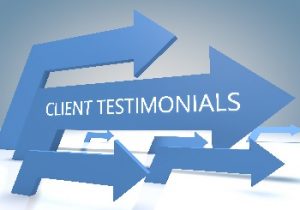 Patrick helped me find my current home. He is very professional and thorough. Every question I had was timely answered. Patrick made the entire process of looking and purchasing our home stress free!
–Mary Curran

I purchased a condo back in 2015. It was my first out of state purchase, and I was nervous and had no property management company nor knew any to try. Patrick helped me not just to purchase the home, but helped get me my first 2 or 3 renters, and helped me with furniture deliveries that I had delivered to the condo after returning to Colorado! Very personable, as well!
–Sheila Wigand

Patrick Whalen did a terrific job of setting up house appointments and then hand-holding me throughout the process of house buying. I am part of the "older" generation and greatly appreciate the patience he demonstrated. Thank you, Patrick.
–Germaine McLellan

I wanted to reach out thank Pat Whalen for all his efforts, help and support he gave to me while trying to find a home. He was prompt in getting back to me and setting up appointments on requested showings I asked for. He was not pushy, was patient let me look without interfering. He continues to help even after the closing of my new home. Thank-you Pat for all your help.
–Nina Fields

I don't think we can say enough about the wonderful experience we had buying our vacation home in Florida with the help of Patrick Whalen at Lipply Realty. My husband and I began our home search in January 2016. We were not fully 'in' to purchasing a vacation home quite at that time, but needed some local advise. I called on one home we saw in the MLS and Patrick was the realtor that returned my inquiry very quickly. What drew us to him after that was his attentive, caring, knowledge of the realty market as well as his willingness to search homes for us as far south as Sarasota and as far north as Brooksville. We, at the time were undecided as to where on the West Coast we wanted to actually settle. Patrick, being located closer to the Tampa/St Pete area showed no distress or inconvenience whatsoever to help us in our hunt for all of these areas. He also gave us no pressure at all to make any decisions quickly. He contacted us personally once a month as he had promised to check in and was always willing to answer any questions we had. When we were finally ready to return to Florida in November of 2016, we had a small window of time to look at several homes. We finally settled on Brooksville and on one community in particular which we wanted to be in. Patrick went above and beyond to set us up for a day of house viewing. We were able to tour several in one day and then as we found the one we wanted, he walked us through the purchase and sale agreement with simplicity. We would recommend Patrick and Lipply Realty to anyone coming to the West Coast of Florida. Team players all the way.
–Jim and Karen Powell

My wife and I are so happy that Patrick contacted us about selling our property. He was true to his word that he would have it sold in a reasonable time period – we just did not think that it would have been so fast. Thank you again for all you have done.
–Barry and Beth Bassetti

Just a quick note on a realtor from Lipply Real Estate, Patrick Whalen. He was everything we could hope for in an agent. Professional, responsive, honest, informative and on-time! I would HIGHLY recommend him to anyone in the Tampa area. Hopefully we have no more moves in the near future but if we did Patrick would be our agent.
–Brian McCaffrey
Send Patrick a Message or a Testimonial