ABOUT NICK ACOSTA, REALTOR®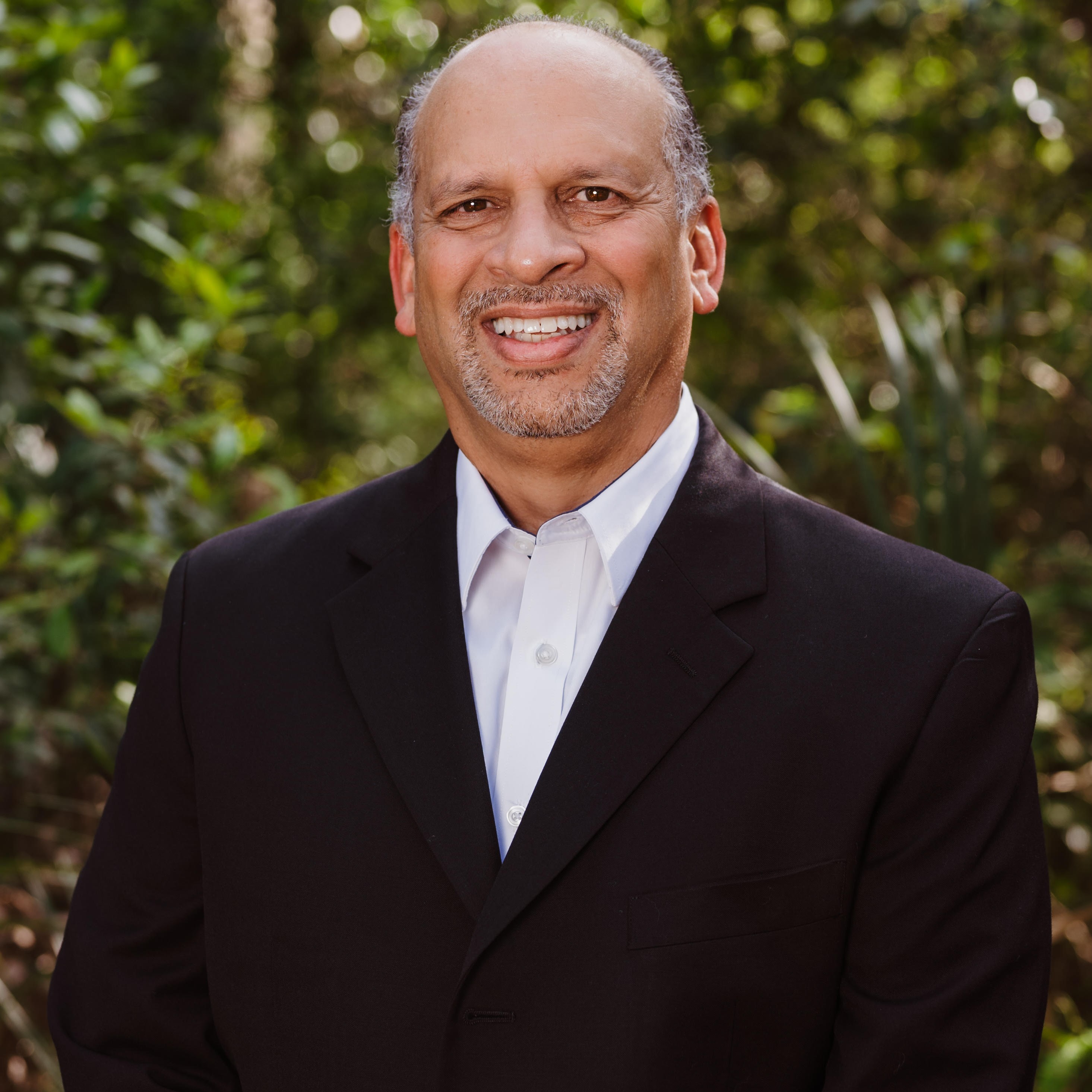 Licensed, State of Florida
Nick Acosta, Broker Associate
Designations: GRI, ABR, PSA, RENE
Fluent in Spanish
(813) 728-8060
Acosta Team Listings and Recent Sales
ABILITIES
If customer service and getting the deal done in an expeditious manner are your expectations, then Nick is the Broker Assoc. real estate agent that you want on your side. Nick is a former Vice President with 25 years in the banking industry working across multiple business products. His professional background as an operations manager supporting fixed income securities, treasury funding desk and corporate reorganizations provided unparalleled experience in building successful relationships, both domestic and globally, with a demanding and diversified customer base.
CUSTOMER SERVICE
Nick's reputation for anticipating client needs and proactively meeting their requirements allowed him to successfully move up the ranks in a highly competitive market. His years of experience in developing customer relations, enables him to work comfortably with everyone he meets. Nick is a results driven professional whose work ethics, negotiation skills, and commitment drives him to ensure that his clients' high expectation comes to fruition by getting the job done timely and in an efficient manner – that is his primary goal. Working tirelessly and relentless to make it happen is nothing new for Nick as working a 65-75 hour week including weekends were the norm during his corporate career!
BACKGROUND
Nick earned a B.S. Finance degree and is a graduate of Siena College in upstate New York. He grew up in Brooklyn, New York City and has been a resident in the Bay area since 1992 when he first relocated with his former employer, Salomon Brothers Inc. Nick is the youngest of seven children, is married and is the proud father of three beautiful daughters, Rachel, Stephanie, and Sophia. Although his love for the city life strongly exists, the timing of moving to Tampa was perfect as he was ready to start a family of his own and wanted his children to be raised in a safer family environment.
INTERESTS
When he is not working with his clients and spending time with his family, Nick mentors a young man as he is a member of Big Brothers and Sisters organization. Nick is an avid sports fan who enjoys playing golf and basketball. Physical fitness and exercising is a must for him as he is also a group certified instructor.
Lipply Real Estate is proud to have Nick Acosta on our staff as one of our Top Producers!
READ NICK ACOSTA'S TESTIMONIALS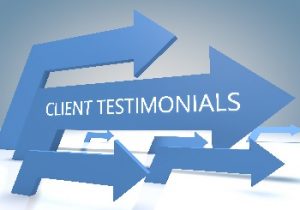 Mr. Nick Acosta did an excellent job of helping us buy a condo investment. He gave us valuable information about the most important details. His expert advice was very helpful when we were ready to make the offer on the best property available. Nick made the paperwork part of the transaction easy to complete. He furnished us with all of the pertinent information. The transaction went very smoothly. He then found an excellent renter for our condo. The Enclave at Richmond Place, which is well managed, did have rules, procedures, and a detailed Renter's contract to use. Nick made it easy for us to navigate the renter's contract. We are very happy with Nick Acosta's professionalism and real-estate knowledge. I consider Nick a friend.
—Louis H. De Armas Jr.

I would, whole heartedly, recommend the NickAcosta Team for the purchase and/or sale of your home. My experience with Nick Acosta was an extremely smooth, instructional, and gratifying one. Nick was patient and empathic with my zillion questions and guarded manner relative to these issues. If I were to embark upon the purchase another property, there exists no one else to engage with in these transactions but Nick Acosta and his team.
—Iris Roman

My husband and I were so lucky to have Nick on our home selling and buying journey. We were imagining this be a long and stressful process but Nick made it such a breeze. He made us feel like a priority every time we met for showings. He was responsive and knowledge to all of our questions and concerns no matter what time we reached out to him. We received above asking on our home we sold and below asking on the home we bought. It was such a pleasure working with Nick.
—Alyssa M

Hi, I wanted to let you know I worked with Nick to buy 2 properties in Dunedin. One at 860 Virginia Street Apt 211 and the other 870 Virginia Street Apt 316. He also found a renter for 870 and is in the process of finding a renter for 860. On all occasions Nick has been an absolute pleasure to work with. He responds quickly, works with schedules and always does his best to get things done quickly and efficiently which is very important to me since I work full time and live in NJ. My time available time in Florida and NJ is very limited. Nick has made the entire purchase/rental procedure smooth and easy. I will definitely work with him again.
—Maureen K

Nick Acosta was my agent for a long distance townhome purchase. Nick was wonderful to work with, helping me learn more about local communities of interest, and being patient with my area/feature updates through the search process. Nick had properties ready to view when I came into town, and helped me refine my list of 'desirables' along the way. While I didn't intend to buy new, I found a model that I really liked, and Nick worked as a strong advocate for me with the builder to ensure everything was in order prior to a quick sale and was able to use his contacts to get an inspection done quickly before I left town. Nick was there with me through the whole process – a knowledgeable professional, friendly, patient, approachable, and transparent through the process. I appreciated his expertise given my limited scope, and wouldn't hesitate to refer anyone to Nick, or to call him for a reference for anything I needed in the area. Thanks for making my home purchase a pleasant one Nick!
—Cindy Ready

Rate 5/5 stars!! Nick Acosta helped us buy our very FIRST home! He was very helpful and willing to walk us through the entire process. He took the time to explain every detail to us to make sure we were fully comfortable and understood everything. He was very professional and helped make the whole process go smoothly. I would highly recommend Nick to anyone looking to purchase a home!
—Brooke Cline

Nick Acosta did a wonderful job helping us find a new home. He traveled to all the locations we hunted in and helped us narrow down our search to the specific locale in St Petersburg that fit our desires best. Then he took care of all negotiations with the seller's agent and got us a fair price that we were happy with. He also stayed with us through the inspections, walkthroughs, and final accommodations to complete the transaction. I recommend Nick highly to anyone looking to buy a new home in the Tampa Bay and nearby communities.
—Mike Deacy

You make things happen the right way. It makes both parties very happy and comfortable, not too much of a chaos and straightforward deal, no time wasted… Your staff are very nice and friendly. .What you see in the photos are exactly what you get and see, even much better.
We are very happy that all turned out very well.. Thank you so much Nick for our excellent job. I assure you that if someone is interested to buy a property in your area, I will definitely recommend you without hesitation… It was real pleasure working with you..
—Mr. and Mrs. Khee and Carmelita Kong

I would like to thank Nick for selling my house. He did a fantastic job in negotiating the price. He also helped me in finding a place to move. I was going through some problems and he was able to help navigate me through these problems. I will have Nick find me my next home.
—Curtis Banks

Nick was so very helpful in my search to find a duplex while I lived out of town. He visited many properties on my behalf, would send photos, and give me his honest review. He made the process easy. I felt in very good hands with Nick at the wheel. He is honest, dependable, and went the extra mile to ensure that everything went perfectly in the finding a property and buying process. He is knowledgeable about properties on the market and was able to match my needs with the perfect new home. I will always recommend Nick Acosta to anyone needing a real estate agent to find their perfect new home. Thank you, Nick, for a job well done.
—Teresa Ashley

Nick Acosta is just the best realtor ever. He did a wonderful job for my daughter and was just wonderful. He answered questions and solved problems without delay. I could not have accomplished this move from Maryland without Nick. He was just wonderful and I would recommend him to anyone who wanted to sell or buy a house. You can count on him to do his best for you. Thanks, Nick. I could not have done it without you.
–Sheila Paterno

Early 2015, we faced a difficult decision to move out of FL. We decided to rent out the home we bought 7 months earlier since we were not confident of selling in a short window of occupancy. We interviewed a couple of realtors but were not convinced. All that changed when we met Nick Acosta. First thing about Nick that strikes you is his homework. He came prepared with all the analysis on the first day itself. He worked with us to help decide the pros & cons of renting vs. selling, not holding back any potential issues he thought may arise. He helped us chart out our fall back options, should there be any issues. Thanks to Nick, there were none. Once he put us in the market, offers started pouring in fast and thick. Within a couple of weeks we had solid offers that were better than our expected final sale price. This was a direct result of Nick's confidence and professional approach. Once the contract was signed, he did not waste any time in getting our side of the commitment fulfilled. I have seen realtor's asking sellers to get their inspection items fixed. Nick took it upon himself to arrange and oversee fixes. In our short stay in FL, Nick's professional services stand out. For us, he will always be the GO TO realtor. My next house in FL will be thru Nick. I would highly recommend Nick for all your real estate needs. You will not be disappointed!!
–Venti and Ranjani Venkatesh

Greetings to all who read this – My name is Robert Higgins – I was interested in selling a beach property – a penthouse. I wanted to liquidate the property as quickly as possible. I was also an out of town seller. So it was not possible for me to dedicate the necessary amount of time to properly represent the property. This will probably come as a surprise to even Nick, but I had been involved in S. Tampa realestate for many years. I also knew many realtors, many high profile, good reputation realtors – I also call them friend. However I needed an individual who was not loaded up with what I considered too many listings in order to dedicate the proper amount of time to my specific listing. I was burdened by a family situation that required me to be up north for a year. I did feel the property was unique and deserving of proper representation – I simply needed to locate an individual who could represent the property correctly – pointing out to potential buyers ALL of its advantages. I did schedule a trip back to interview several realtors – I was on the web one evening – when I saw his ad – it said something about " a rapid response no matter what time of the day or night " so … I hit the button around 11 pm and poof/ after a few min we were talking – again I was up north – a few days after that I was on a plane with several scheduled meetings – one of them was with Nick – I had my meetings – and choose Nick You see when all the others arrived they were allowing me to show them all the positives, benefits, googling comps.. Etc. Upon Nicks arrival, this realtors approach was a little different : he literally had EVERY benefit from owning such a property. Including a few I had not realized . He had my attention – we also agreed on the asking price which we bumped up not down – now if your impressed so far – here's the best part – He had plans- a video: to go on his web site .. That video was brilliantly shot. Not only did it have great production qualities, I believe it flattered the property but not TOO flattering to disappoint upon an arrival by a potential buyer. He was a little bit pushy with me .. I believe that's because he knew he could represent the property in the best light – or his instincts knew I needed that at the time to make a solid decision for listing – what he didn't know was I was thinking – this guy is good he arrived prepared, speaks more than one language and is likable – (people do tend to buy from people they like). The end result is the property received several offers SOLD within 3 weeks to a cash buyer for 4 percent less than the asking price. I was also amazed when a lot of little things came up inspections, warranties, the air conditioning had to be tweaked etc .. and never did I have to worry because Nick was on the job – I literally flew down on the day of closing, signed and left with a check – Thank you Nick.
–R Higgins

I would like to share my experience with realtor Nicolas (Nick) Acosta. I was referred to Nick by a coworker at my company. He asked for specific details regarding my home search such as square footage, location, price etc. Every morning a I had a new listing of available homes to view. If my day got hectic and I was not able to call to set up to see a home, I would get a friendly check in e-mail or phone call from Nick. I happened to be relocating from New Jersey to Tampa. My husband remained in New Jersey to sell our home while Me and my daughter set up home in Tampa. As Nick would take us out on appointment he listened to every detail of our interest or pain points. I was impressed when Nick was able to recall everything I was looking for when visiting a new home site. He paid attention to the small details of our conversations. Me having to have a tub. The placement of the home office for my husband etc. Nick was able to find my dream New Construction home at a price much cheaper than I had thought. This was possible by Nick having many contacts and connections with the new builders. The perks of knowing him gave me not only a cheaper home but Blinds throughout the home as well. Nick has become a close friend to Me and my family due to our experience. I would recommend his services to anyone looking for a home. He is truly well seasoned!
–Paul and Pamela Callender

We contacted Lipply Real Estate when looking for a home in the Tampa/Brandon/Riverview area due to the excellent reviews we found online. We were nervous about who would be taking care of us, and whether our Realtor would really listen to us and be an asset in the home search and buying process. Well, we were more than thrilled with Nick! In fact, we would not consider using anyone else for our real estate needs. Nick is the most responsive, adaptable and patient real estate agent we have had the pleasure of working with. Nick first called us on a Friday night at our request, which truly surprised us given that we only sent the request to Lipply that afternoon. Nick asked several questions to make sure he knew what we were looking for, and sent us a personalized link with information on all homes on the market meeting our criteria. Nick was very accommodating in showing homes to us. For instance, we saw the home we bought hit the market at about 7 pm on a Thursday night, and Nick managed to arrange a showing for the following day at noon! Nick pointed out the positive and negative aspects of each home and helped us visualize living there. Nick was also very patient with us throughout the process – even when we did not accept counter offers on two homes that may have worked for us, even when we did not place an offer on a beautiful home that had only one major fault in our eyes (we did not want a pool), and even when one house we had under contract fell through due to the seller's circumstances. Nick helped us every step of the way, from price negotiations to making sure we understood the contract documents and being there for home inspections and appraisals. The closing was extremely smooth, lasting well under an hour. Nick also checked on us a few times after we bought our home to see how we were enjoying it. We highly recommend Nick for any of your real estate needs!
–David & Windi Gohl, Riverview, Florida

Nick was our agent for the purchase of a condo in New Port Richey last year, and his efforts to find the correct unit for our needs were tireless. We wanted to be in the same condo location as our friends' unit and Nick stuck with the search for more than a year until the unit that filled all of our needs finally came onto the market. Nick continued to help even after the contract was final. Through his contacts we were able to identify good contractors for work that we needed before moving into the unit. Nick was selected as our agent because of the very strong recommendation of our best friends, and we are so glad that we followed that recommendation.
–Mike & Kathie O'Brien, Neshanic Station, NJ

Good Afternoon – Now that we have had time to settle into our new home here in Wesley Chapel, we wanted to give a 'shout out' to what an exceptional realtor you have there at Lipply – Nick Acosta. We were relocating from Maryland and contacted your agency via email. We were connected with Nick via emails as well and this is what we thought would be a long and winding road was quickly handled by Nick and we knew we were in good hands. We communicated what we were looking for and he quickly set us up with a daily emails of houses that met our criteria. We told him when we were coming down and that we basically only had one weekend to look at homes since the relocation was happening in less than a month. Nick cleared his calendar for that entire weekend and he was at our service. We sent him homes that we wanted to view and by that time 6 out of our bunch had already been under contract, but that didn't stop Nick from assuring us that we would be able to find a home we loved. Nick is a hard worker, personable, professional, steadfast, and has the buyer's goals in mind. His customer service is impeccable, he has remained in contact with us before our move back when we went home to Maryland, during our move here, since our move and is now even helping my mom relocate from Maryland. She trusts him since I told her that he was such a wonderful realtor. You have a great asset to your agency that is for sure and we will keep Nick's name to give as a reference in the future, but also just to check in with him now and again because he is that kind of person. Thank you for letting us do business with the best.
–Robin and Shane Davis

We came across Nick Acosta through one of our numerous "google" searches in an attempt to find an investment property, we called him by chance on a listing he had available online. The property was a short sale and we had no experience with that kinda thing, but Nick was able to communicate with us so well, that the process was easy. If you have ever looked for a home, than you know "realtors" normally don't like to call you back on listings or even like to show properties on the weekend. Nick was available for us every time we had a question. We purchased our investment home with him and his knowledge in the industry kept my husbands attention. We recently had our third child and came to the conclusion that we needed to seriously upgrade to a larger space, bigger yard…yes please, closer to work…yes please. We immediately thought of Nick Acosta. After a quick email he had listings popping up in my inbox every day. We love that he makes himself available to us when we find something we like. When you can actually find a realtor that works toward what you "need and want" instead of whats best for their commission, you keep them for life…..or at least until he retires. Happy Clients!
–Christian and Tasha Castro

Nick Acosta was our realtor when we were purchasing a "new construction" home for our mother. He made sure he met our needs and paid close attention to each and every detail we discussed with him. Nick works in a very professional manner keeping his clients needs as top priority throughout the entire process. We highly recommend him to anyone looking to buy a home in the Tampa/Clearwater area.
–Dr. Tareq Khalifeh and Gino Khalifa

I had a wonderfully smooth relationship with Nick Acosta as he assisted in not only the purchase of a new home, but in the sale of the home due to an unforeseen relocation. Nick did an excellent job as my agent when I was in the market for a home. He was patient and took great care in showing homes that fit my criteria and didn't think twice about showing the same home multiple times upon request, as he has a unique understanding of the importance of choosing the right home for individual wants and needs. As the seller, Nick moved quickly to assist in getting my home on the market to provide the best possible outcome for my situation. His expertise in real estate ensured a seamless transaction and a painless transition. I'm thankful that I chose Nick as my agent…twice!
–Brandy Frazier

Words can not express our gratitude for all that Nick Acosta did in helping us find our perfect home. Nick was an absolute pleasure to work with! He was very professional, always made us feel comfortable and did not make us feel rushed to pick just any home. He was very knowledgeable about the homes we looked at and gave us lots of good pointers that we would have not noticed if he didn't bring it to our attention. He was very patient and showed us various homes until we found "the one" We couldn't have asked for a more perfect agent. When our closing was on Christmas Eve he went over and beyond!! He knew the importance of us wanting to be in our new home on Christmas Day! A true gift indeed! The words thank you are not enough. Definitely have referred him to our family and friends!
–PJ and Marlene Leary

We had a very wonderful experience with Nick Acosta as our Realtor. We were renting at the time and wanted to start looking to purchase a house.Nick was such a pleasure and patient person to work with. There was no pressure and he always answered any questions we had. He is like no other Real Estate Agent we ever had in the past. We are definitely referring him to any friends or family who are looking for a Realtor. I have to say a hugh Thank You to Nick, and thank the Lord for sending him to us. We eventually purchased a home in New Port Richey and couldn't be happier with it.
–Ray and Debbie Poutre

In 2011 we called Lipply Real Estate Agency looking for a bilingual Agent and were so fortunate to find Nick Acosta! We have since purchased several investment properties with his expert assistance. Nick is a smart, hard worker, knowledgeable and trustworthy Realtor. He is quick to execute the transactions, but very patient and in tune with his clients' needs. We have no reservations in recommending Nick to anyone. He is a true professional and just the BEST in the industry!
–Roberto and Nelsy Izquierdo, New Jersey

Nick Acosta was our realtor we first moved to Florida and needed a townhome to rent. He spent a great deal of time finding us just the right home in the perfect school district. When it came time for us to buy a home, Nick spent over 6 months showing us homes all over Pinellas and Pasco Counties. We were fortunate enough to find our home on the water which was always a dream for us. Nick knew that time was an issue and pushed through all the paperwork as quickly as possible so we could close within 45 days. After the sale, he went the extra mile and ensured we were happy with our home through emails, phone calls, and a personal visit with an air conditioning specialist when our unit died unexpectedly. Because of all the unique and unexpected services, we can highly recommend Nick to anybody in the market for a new home, or even a rental. He makes everyone feel special.
–Don and Linda Geer

Nick is very experienced and one of the most patient agents I have had the opportunity to work with. He adapts his style to your needs. He will not rush you. We live out of state and looked for 2 years before we bought our new home. He is wonderful to work with.
–K. Mulder

Nick Acosta made our dreams come true. After so many months of looking for the perfect property for us in Florida, we finally found a beautiful house looking over a stunning lake thanks to Nick Acosta. He helped us find a great house that was just right for us and didn't settle for any less than what we really wanted and needed. He is a great person in general, who is very kind and honest. He knows all the needs of a family or couple. We came from Toronto, Canada and with his professionalism and help, he treated us like great friends even though it was the first time we met. Our dream was to find a great property in Florida, and he helped us achieve that goal. He is a great listener and knew what our needs and wants were as a family. He was very non-pushy as well and was calm and patient while we made our decisions to finding the right house. He is very polite and trustworthy with us, as he is with everyone. He gave us great advice and we will always have him as our Broker in Florida.
–Joaquin, Sonia and Isabel Castrillon, Toronto, Canada

I am a New Yorker who purchased my first investment property in Florida last year. I was intimidated at first not being very familiar with the area and being so far. After my initial meeting with Nick, I felt he was really honest and very knowledgeable and I knew he would find me something suitable that fit my needs. My gut feeling about him turned out to be right. Nick is a true professional, knows his business and has the patience to work with you until you find what you're looking for. After I left FL, Nick stayed in touch frequently with options and new developments and because I trusted him, I did not need to return to Florida again before finally purchasing. I recommend Nick Acosta for all your real estate needs.
–Demetra Balodimas, New York City

I met Nick almost 20 years ago while working for CitiGp in Tampa. Even at that time he was above his equals. Next time I met him he was an accomplished Realtor. I always knew what he was capable of. When we entrusted him to Rent our house in Carrollwood he was quite confident that he would get us a good deal. He rented the property to suitable clients at a higher rent in about two weeks. When we wanted to sell the same property he did so at a very satisfying price, in less than a month. This very charming and honest man made maximum use of his banking skills and today he is a successful Realtor. My wife and I have no hesitation in recommending Nick Acosta (Lipply Real Estate) as a fine property manager and an outstanding Realtor.
–Major Tilak Ratnasekera

If you are looking for a real estate agent in the Clearwater area, I would highly recommend Nick Acosta. I have worked with him on two separate occasions. He is an honest, hardworking realtor that always looks out for the best interest of his clients. He is responsive and always professional. Thank You Nick for all you do!
–Tina Daniels

Nick Acosta was our realtor when we purchased our home in May 2013. We were house hunting with very specific criteria. Nick made sure to meet that criteria with every house he showed us. He listened carefully as my husband and I discussed each home we viewed. He quickly knew exactly what we were looking for and was able to share the positives and negatives about the homes he was showing us. His insights gave us an unbiased perspective on a house. Nick's forte was communication. He replied in a timely manner. We received many midnight e-mails! Nick shared every detail of the negotiations with us. He was aggressive in his approach and he was successful as we are delighted with our new home.
–Loretta Miller

Recently we moved to our new house in FL. We have been buying and selling houses since 1998. However, this is the first time we found a realtor that concerns our needs and work for us as he were our family. Nick always answered all our questions, he does all the hard work, he did the transaction quickly and smooth. Thanks to Nick Acosta we did this process without stress or worry. Nick is so responsible and hard worker that we do nothing more than prepare our luggage. There is no one like him. We recommend him strongly and I don't have any doubt to call him again in my next purchase. Thanks Nick. Hugs to you.
–Mida and Javier Rodriguez

My husband and I recently purchased a home in the Tampa area with the help of Nick Acosta. We live in New England and had been looking at properties in the Tampa area through Lipply's website. We emailed Lipply about traveling to Florida to look at some of the properties and got an immediate response from Nick. Right away, we started receiving listings for homes that met our criteria on a daily basis. When we were ready, Nick arranged for three whole days of viewings, allowing us to see as many homes as possible while we were in town. With Nick's hard work and preparation we were able to find our dream home during that visit! Nick expertly guided us from negotiating the purchase price and all the way through the closing. He provided honest and informed feedback throughout the whole process and responded quickly to all of our questions and concerns, from early morning to late at night. He never failed to get back to us about anything we asked, no matter how trivial. Even after the sale, Nick took time out of his busy schedule to personally show us around the area. Nick is extremely knowledgeable and professional, yet, made us feel like family. We feel extremely fortunate to have met Nick and to have had his guidance and expertise available to us. We would highly recommend him to anyone looking for a home in the Tampa area. He is an excellent ambassador of Florida and the Tampa area in particular. Our expectations were exceeded in every way! He went above and beyond what we ever expected from a real estate agent.
–Rhonda and Mike Winter

We recently moved from New York to Safety Harbor, Florida, and needed an agent to help us find a home for our family. We worked with Nick Acosta, and he made a stressful situation bearable. There was a lot of communication, and when we came down for a week to house-shop, Nick had everything all lined up for us, and spent the entire day with us looking at at least a dozen homes. He was very interested in the needs of our family, and what we required in a house. Actually we liked more than one but made our decision and we are very happy. We love our new home and the schools and neighborhood are wonderful. Nick really knew what we were looking for and nailed it! We felt like he was a family friend, not just an agent, and would recommend him to anyone who is in need of a house in the Tampa/Clearwater area.
–Hank Varrichio and Lana Brooks

Thank you Nick for your diligence. We found a house in one day! I appreciate the quick and trustworthy responses you provided throughout my search and purchase. It was a holiday weekend and your anniversary, yet you were so kind to know that I had just a few days in town and you made yourself available. I appreciate the great attitude and assurance your offered when I requested to take "just one more look" at my final purchase. Being on opposite coasts and different time zones did not get in the way of your timeliness, which is why I will recommend you to any friends and family in the future! Thank you kindly for your knowledge and professionalism.
–Linda Nelson

Nick my words cannot adequately express my appreciation for your efforts in navigating Hank and I through our real estate transaction. Your professional manner and determination to satisfy your clients requests was and is admirable. Once again sincere thanks for all you did and the way in which you got it done.
–Henry Thomas

He lived up and exceeded our first impression…We found Nick as he was the listing agent on a home we wandered in during an open house. He came across knowledgeable and ethical so we didn't pursue a buyer's agent. It was the ease of him getting us through the purchase of our new home that we chose him to list our existing house. That too went flawlessly. It sold the first day. I would and have since recommend Nick to represent anyone looking to sell or purchase a home.
–Mike and Beth McDermott

Your honesty, integrity and diligence were evident throughout the process…Nick I want to thank you on behalf of my whole family, for all your help in finding our new home. When we first came to Lipply Real Estate and met with you, we knew it was a tall order to sell two homes and find one that would accommodate my husband and me along with my parents. Not only did we get an offer on my house within the first month, but we managed to close on both sales – at target price! – AND find the perfect home to share, all inside three months. The timing was perfect, and we are so happy in our lovely new place. God bless you and your family. We will be forever grateful.
–Mary Stalzer

Thanks again and hopefully our paths will cross again in the next few years….We just wanted to thank Nick Acosta for a great buying experience!! When you choose someone to work with with no past relationship and from such a long distance, it is very lucky to get such a great match, especially given we chose a Real Estate Office off the Internet and only never even talked to Lipply agents, we hit the jackpot! You should be very proud of your professionalism, level of commitment to the customer, and the quality of service you provide. With both of us being involved in the retail / service industry I don't think anyone would be more appreciative of what it takes do that."
–Jan and Jerry Beatty from Michigan

Our experience with Nick has been nothing but positive….My husband and I recently had the wonderful experience of buying and selling a home all within thirty days with the assistance of Nicholas Acosta. Our friends and family were shocked with how fast this was done especially during this difficult real estate market. I credit Nick tremendously for his hard work and expertise in accomplishing both the buy and sale for us. He negotiated aggressively on our behalf for the purchase of our new home beyond our expectations and was able to get a purchase price that was acceptable to us. On the sale side, we were impressed with the time and effort he made in marketing our home in the best possible light and brought us expeditiously through to a sale that was just about full listing price. Nick takes the time to understand what his client's needs and wishes are and does whatever he can to assure that they are happy. We have already recommended friends to him.
–Eileen and Segundo Armas New Port Richey, FL

He is an agent we will recommend to other families and friends….We are former residents of New Jersey and Western North Carolina happy to have been led to a wonderful apartment in South Tampa thanks to the efforts of Nick Acosta of Lippy Real Estate. Mr. Acosta's knowledge of financial agencies served us well. In addition, once we purchased our home he was able to make suggestions about service agencies we might need. It is our pleasure to have met Mr. Acosta for agent service and as a result found a person who became a trusted friend.
–John and Charlotte Cato, NJ

I was impressed that Nick sold my home in Weeki Wachee by just taking photos and sending them to the ultimate buyers. Good Job.
–Raymond Sabatella
Send Nick a Message or a Testimonial