ABOUT MICHAEL MADSON, REALTOR®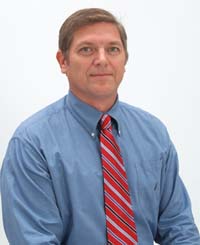 Licensed, State of Florida
Michael Madson
(727) 479-7579
Madson Team Listings and Recent Sales
ABILITIES
Real estate isn't just a job to Michael Madson; it is his profession and is integral to his life. Single family homes, commercial properties, and multi-family homes have been part of his personal investment portfolio since the early 1980's. Michael also manages investment and rental properties. It is this vast experience that enables him to be in tune with the needs of his clients. Michael's highest priority is whatever is in the best interests and welfare of his clients. He considers being a good listener as one of his finest qualities. Michael believes that an effective Realtor needs to really hear what home buyers and sellers have to say to get them where they need to be.
BACKGROUND
Michael has been a Realtor since 2005 and a Broker Associate since 2016 and has called Florida home for his entire life. He was born in St. Petersburg and raised in Largo. Michael has had the privilege of sharing his life with his high school friend and sweetheart, Laurie, since 1981. His own experience in owning and operating restaurants for over twenty years gives him additional insight into people and the real estate market. Michael also proudly served his country in the United States Navy for six years.
COMMUNITY INVOLVEMENT
Giving back to and being involved in the community is important to Michael. Mentoring young men in life, financial & family decisions has long been part of his daily activities. Neighborhood revitalization is an ongoing activity in Michael's work. In short, helping people is the main focus of his life and activities.
INTERESTS
There is, of course, more to Michael than his professional life. When he's not working with people and contributing to the community, he enjoys playing golf and cooking. Michael loves music, motorcycles, and opening his home to host and entertain family and friends.
The Lipply Real Estate group is proud to welcome Michael Madson as a tremendous asset to our staff.
Michael Madson receives the 2022 for Best Dressed.
READ MICHAEL MADSON'S TESTIMONIALS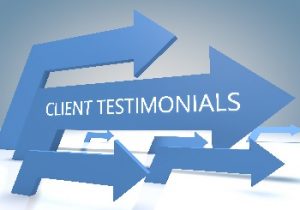 Michael, Thank you for being one of the rare people who are willing to go that extra mile for others and for giving so much of yourself. I hope you know how much I appreciate you, how grateful I am for your kindness and how deeply your thoughtfulness and consideration have touched Mom & I. We are so blessed to have a great friend who has been there for us through thick and thin. You're the best, and you are appreciated more than words can say. I know we will be friends forever!
–Kay Rhoades

I worked with Michael Madson on the sale of my property in Palm Harbor. Michael was the most professional and detail-oriented realtor I have ever worked with. He made my sale go seamlessly all the way until settlement was complete. Thank you Michael.
–Douglas Snyder

My daughter referred me to Michael when it became time for me to sell my home of 50 plus years. It happens to be some of the best advice my daughter has given me. Simply put – he is the best at what he does. Michael took charge of the entire process. He advised me about what needed to be done to prepare the property for sale, coordinated the work effort, and kept me informed at each stage. He treated me like a family member. I have great faith in Michael and will recommend him at every opportunity.
–Janet Sullivan

If you want someone who works tirelessly on your behalf, speaks honestly and directly, and protects your interests like a fierce tiger, Michael Madson is the realtor for you. Michael worked with me as a buyer and patiently showed me numerous homes across three counties over several months. When I found the home I wanted, he went to work negotiating a fair price, answering all my many questions, and communicating seamlessly with my mortgage broker from contract to closing. Michael has a great deal of knowledge about the communities he serves, is fully versed in all things real estate related, and shares that information freely. He knows what he is doing and I will – without hesitation – recommend him to colleagues, friends, and family. Plus, if you have to hang out with a realtor for hours at a time, you might as well pick someone who also happens to be a very nice guy!
–Lori Sullivan

We chose Lipply because of Michael Madson. We have known Michael for a number of years now and his integrity is what put him over the top when it was time to choose a realtor. He did what he said he would do when he said he would do it. He and his team made a concerted effort to sell our house using every means at their disposal; multiple open houses, online ads, telephoning prospective buyers, following up with realtors that had shown the house, etc. In my opinion, you cannot go wrong choosing Lipply Real Estate and Michael Madson.
–Leonard Authier

FABULOUS REALTOR! My experience with Michael Madson and Lipply Real Estate exceeded my expectations. I found Lipply Real Estate website during an Internet search looking for help with selling my parents home. After perusing Realtor reviews on their website, I chose Michael. After contact was made, it quickly became apparent that Michael is most professional, knowledgeable and strives for excellence. The home was priced fairly, sold quickly and at full price! The entire transaction from listing to SOLD was seamless. I'd like to quantify my kudos by stating I am a Realtor in another part of the state, have sold over $300 million and can say with confidence to CHOOSE MICHAEL MADSON AS YOUR REALTOR….TO BUY OR SELL!!
–Patti K

Alex and I could not be more grateful for your time, guidance and patience in helping us find our first home. I am particularly thankful for those last minute weekends you offered for showings, as well as your advice and concern for inexperienced buyers like ourselves. Thank you again! Best,
–Kara and Alex

I used Lippy Real Estate and Mike Madson on three difficult transactions this past summer totaling nearly a $1mil. Each one was unique and treacherous in it's own right. Mike handled each in a professional and savvy manner to yield a great outcome for me, his client. It was a true pleasure to partner with someone who kept my interests forefront and was willing to do what it takes to overcome any obstacle no matter how bizarre. I would and will recommend him to all my friends and family.
–Mike Jansma

We were relatively new to the area and Michael was very helpful in explaining the ins-and-outs of the properties we were looking at. He also helped us make a strategic offer to get the place we wanted.
–Valerie Schutte

Just wanted to take a moment and thank you for all of your outstanding professionalism! I have complete trust and confidence in all that you do for me. I can't tell you what peace of mind it has been for me these past 5 years to have you look out for my rental property. I never have to worry about my property and know that you have my best interest in mind when considering work done to the house. The monthly income from the house has been a blessing for me and my boys. Looking forward to many more years with you!
–Jacqui McCurdy Hodson

Mike Madson was the person we selected as our Realtor for both selling of our old home in Safety Harbor and the purchasing of our new home in Palm Harbor. His advice was invaluable. He knows the real estate market of the areas and he was able to recommend that we find the new house before we put the old house on the market because there was a high demand for our old house in Safety Harbor. Mike listened to what our requirements were in downsizing to a new home and started the process by sending us listings thru his website. My wife and I selected a few to look at, and then Mike showed them to us. He was patient with us and offered us the pros and cons for each house and housing area that we looked at. This process took about 9 months until we found the house that we wanted and by knowing the market place he was able to recommend a price that he thought was reasonable. Mike recommended a Mortgage Broker who quickly got us approval for a mortgage so we could write a contract which after negotiations was subsequently approved. In addition, Mike knew several contractors who were able to make some improvements in the house before we moved in. Mike's suggestion to wait to put the old house on the market until we picked out a house was right on the money. Mike recommended a price for the house and we had a contract on the first day of showing. We had enough time to complete the updates on the new house, move out and get settled before we closed on the old house. I was able to pay-off the 60-day loan I took on my 401K from the sale of our old home. It worked out perfectly. I recommend Mike Madson and Lipply Real Estate to anyone who is considering buying or selling a home in the Tampa/Clearwater, Florida area. They are total professionals who know the housing market in this area and can solve any problem that arises from financing to finding contractors who can update or repair home that are for sale. They did a super job for both me and my wife in the buying and selling of our homes and I am sure they will do the same professional job for you.
–Sandra Walling

I sold my condo in the Tampa area. I live in the Midwest, so it was very important for me to find a Real Estate company/person that I could trust to handle the sale. After some internet searching I ended up calling Lipply Real Estate. I was put in contact with Michael Madson from that office. I explained to him that I lived out of town and I was looking for an agent that would list my unit and make the sale as simple as possible for me. He told me he would do that and long story short, he did just that. The condo sold quickly and at a fair price. Other than a couple phone calls that I received to answer questions, they handled everything. I want to thank Michael, the girls at the title company and everyone else involved in making this transaction so simple. Lippy is a first class company with first class support. I highly recommend.
–Rick Riley, Rock Island, IL

We listed our condo in Clearwater, FL, with Michael Madson. We returned to east TN. Michael took care of EVERYTHING. We did not need to return to FL for anything. He was readily available by phone. Thank you Michael!!
–Fran and Carroll Waterbury

I put in a few requests online for a realtor to assist with my short-sale and Michael called me right away and was the first. Did I feel the need to look or compare further? No. Michael was transparent about the entire process, reassuring and confident in disposition. He was exactly what I was looking for and gave me peace of mind during a very uncertain time. I would definitely use his services again if needed.
–Maureen Sánchez

My mother passed away several years ago and I was the executor of the will. I travel for business and I did not have time to get the house ready to sell. When the house was legally ready to sell I called Michael and he took it from there. He had people come in and remove the clutter and stage the house. Within three weeks he had a buyer who was willing to pay full price if they got to keep the furniture. That was a bonus because I did not have to dispose of the furniture after the sale. I was in California during this time so Michael took care of everything. The closing company he used understood all the requirements stipulated in the will and we closed without any delay. I am currently looking for a commercial property for my nonprofit and Michael was the first one I called.
–John Green

Michael we cannot thank you enough for your generosity throughout the years. We realize we have not been easy to deal with throughout the years buying our first home, but you coached us through it every step of the way. You have been not only our realtor but our counselor and friend. It is because of you that we were able to get our dream home. You have made a huge difference in our lives. Our family has never been happier and it is all thanks to your hard work. Nadia adores you very much and we will miss seeing you often. Let us know if you are ever in the area or having a craving for chocolate chip cookies.
–David and Angela Matthews

I can't thank you enough for your professionalism and expertise selling my home in Clearwater. You called me and took the listing in a very professional manner. It was amazing to think we never met until after you had my house sold! You had multiple offers for me and the house sold over the full listing price in less then 30 days, absolutely amazing. Being a resident of PA there were a lot of loose ends that needed to be tied up in Florida to ensure a seamless settlement, you took care of every detail. You even took the cable box back to Brighthouse and shipped some Crystal glasses to me at the last minute, over the top attention to detail. I can't thank you enough for everything, you are a true professional and know your area well. I have told all my friends and family about you and hope you get more work. Over the years I've bought and sold many homes but this process was the easiest by far. I'm looking forward to contacting you about my next purchase, I know you will always have my best interest at heart.
–Rob Lunny

Bob and I really appreciated your patience in helping us to find our dream home. You stayed in touch with us over the three year period we needed to narrow our choice of location and type of home. We loved that you knew so much about the area, down to where we might find our favorite cheese! You helped us find the perfect place to start our grand retirement adventure and we thank you for your excellent service. We will likely look for investment properties in the future and will be sure to contact you.
–Bob and Kathy Hull

Michael is a gentleman in every respect…
Working with Michael Madson was a real pleasure. He gave us his "one on one" at all times through this process. He is a gentleman in every respect. If, in the future, any one we know is heading down that way, you can count on us to recommend Michael to family and friends. Thank you for making this an enjoyable experience.
–Debbie and Peter Giampilis, New York

He was sensitive and kind and made me feel confident we could get the job done…
I wanted to take a little time to write to you regarding my experience selling my father's home through your team. I live in Maryland, and my father lived in Palm Harbor, Florida until his passing in November 2008. Amid the grief of a family member's death comes the responsibilities of dealing with their property, and tackling this task from nearly 1000 miles away was a daunting prospect. I scoured the internet, reading as much as I could about the various real estate brokerages, and dialed the number for The Lipply Group. It was my good fortune that Michael Madson answered the phone. I was instantly impressed with Michael, who proved superb, start to finish. When I met him in person I was even more impressed, and decided right away he would be my listing agent. Throughout the entire process of listing, clearing the home, staging, showing and selling, Michael handled every detail quickly, with high energy and good humor. The home stager and photographer he brought took excellent photos, and the internet presence provided by The Lipply Group was top flight. Michael was always quick to answer my calls and emails and was instantly responsive to any concerns. As I was selling from such a distance, Michael had a lot of extra tasks to perform as he attended to all the details of the sale, and he was efficient, professional and detail-oriented. In a challenging market we sold the home quickly, and everyone involved was well served. In short, I feel very fortunate to have met and selected Michael to list and sell my father's home. I would without hesitation recommend Michael to anyone, local or long distance, with a property to sell. I have to think that his knowledge and professionalism would be of benefit to buyers as well as sellers. Many thanks to Michael, and everyone at The Lipply Group who assisted us at this difficult time. We remain most appreciative.
–Karen Jones, Maryland

Thank you Michael for all the patience and hard work you have done for us. We are very appreciative for you working on our behalf with the knowledge and experience that only you could bring into our particular complex and difficult situation. You brought options to the table I did not know. We are very delighted with our new home and have, and will continue to recommend Michael to all our friends and acquaintances.
–Timothy Searfoss

I would like to share my experience with one of your truly professional agents, Michael Madson. Michael helped me purchase three properties over the past three years. He worked with me on the various options and I could not be happier with his knowledge and understanding of the purchase support. I spend the majority of my time in Maine so I was not able to be in Florida for most of the process on each of these purchased. Michael made the process trouble free and the closings quick and easy. Thanks Michael and the next time that I am looking for property in the Tampa area I will certainly call Michael.
–Bill Wood, Maine

Michael was a pleasure to work with in buying our home in Tampa. He made sure we got settled into our new home and we would definitely work with Mike again if the need arises. Happy Holidays
–Carrie & Nate Hofferman

We would highly recommend Michael as your Real Estate agent. Michael is extremely personable and easy to work with. He is a no pressure guy and will hard to find the best home for you. Not only did we buy through Mike, but so did 2 other family members.
–Dan and Roxann Burress

This year, I decided to buy a condo. I know little about real estate matters but had the good fortune to connect with Michael Madson of Lipply Real Estate. The way in which he addressed my concerns and answered questions convinced me that not only was he a person with superior knowledge of the housing market, he was someone I could trust. First, he helped me define my goals, then he did his research and offered suggestions. He advised me of all those little details one has to get right before making a property purchase. With Michael's help, I settled on a condo unit and made an offer that was accepted. I am very well pleased with the procedure and the result. I am confident that Michael Madson's ability to handle all real estate matters would be just as dedicated and effective as it was when he helped me purchase a condo. I recommend his services without hesitation.
–Derek A. Paice P.E.

(Sent from customer who bought from Michael sight unseen)Merry Christmas & Happy New Year, I hope Santa was good to you. It was great working with you and since I am coming down Feb. 5th to the 15th I would love to set up an opportunity to meet with you. It would be my pleasure to take you out to lunch on one of those days. I had a full knee replacement on Nov. 13th (Ouch!) and Barbara has been here since Dec. 7th going home on the 30th.
–Maureen Milnar

I closed on a house in Gulfport FL earlier this year… after nearly five years of looking for just the "right" place. You know all of the reasons it took so long, "it's too expensive, it's too small, it won't qualify for VA, it needs too much work, it's not in the right neighborhood," and so on and on. Through all of this my realtor Michael Madson, continued sending me listings, showing me properties and most important, GUIDING me through the process, never being pushy nor insensitive to my wants and needs. Truth is Michael treated me like family. He's a real professional in every way… went the extra mile and much more.
–Robert Eppelein

Michael I certainly appreciate your assistance as well as your professionalism. Please feel free to use me as a reference anytime. It's not an easy chore selling a childhood home it's NOT just real estate but forty plus years of memories. Not to mention the fact I was in Guam during most of this process. You explained every aspect of the transaction to somebody who has not lived in Florida for a long time. Michael all the best to you your family and the folks at Lippy Real Estate.
–Steve Dormer
Send Michael a Message or a Testimonial