ABOUT MEGAN PARGOV, REALTOR®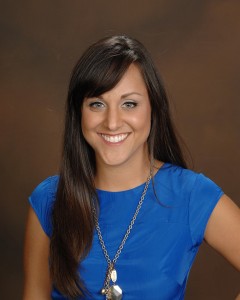 Licensed, State of Florida
Megan Pargov
(727) 459-8997
Pargov Team Listings and Recent Sales
Background
Megan has lived in the Tampa Bay area since the early 1990's and is one of the most experienced and knowledgeable agents around. Prior to selling real estate, Megan graduated from the University of Central Florida with a Bachelor's Degree in Marketing in 2003. While in college and for nearly a decade after, Megan had a career in retail management, running multimillion stores and managing teams of 30-50 people. Since beginning in real estate Megan has continually grown her business and is now ranked among Lipply Real Estate's Top Agents averaging 30+ transactions per year. As a team lead, Megan and her team work seamlessly to provide a smooth and professional experience for all customers. Megan is an expert communicator and takes pride in her ability to think fast, overcoming hurdles and challenges. As a longtime resident of the Tampa Bay area, Megan has strong ties with fellow Realtors and community members alike.
Abilities
Megan has sold hundreds homes since beginning in Real Estate in 2013. She prides herself in creating a smooth and professional experience for all of her customers. She is accustomed to working in high volume, and successfully manages to give each customer the personalized attention they deserve. Megan's customers appreciate her sense of urgency and responsiveness, as well as knowing that they are working with a truly experienced agent who will get the job done in a professional and timely manner.
Customer Service
Her strong commitment to high level, personalized customer service and excellent communication skills make her a valuable agent at Lipply Real Estate. Always striving to do what is best for her client; Megan will listen to you, and guide you through the home buying/selling process, with diligence and tireless effort to assure you have a top notch experience.
Personal
Megan, originally from New Hampshire, considers herself a "nearly native" and has spent most of her life in the Tampa Bay area. She loves to spend time with her husband of over 15 years, and two sons, enjoying the many beaches and outdoor activities in the area. She currently resides in Trinity and loves the sense of community in the area, as well as the many shops, parks and restaurants it has to offer.
Read Megan Pargov's Testimonials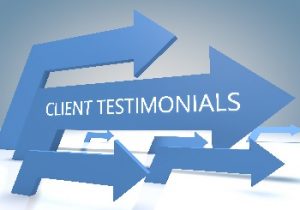 We have been involved with 2 deals with Megan. She is kind and aggressive at the same time. Her knowledge and skills for buying and selling real estate is incredible. She looked at our house we were selling and said here you go..... do this, that, the other, etc. to get it ready. She was very on point with her suggestions. By investing another 5k in fixing things, we got probably another 20k-22k our to our house. She or an associate had an open house every week end from the time they put the sign in our yard. I have never seen a realtor do this before. Thank you Megan & crew for such a fine job. I (we, Brian) appreciate everything you did to help us sell our house. I will always come back to Megan for my real estate deals when the time comes in the future. You cannot go wrong with picking her as your agent.
-Teresa and Brian Lavrinc

I have used Megan's real estate services in two different occasions (both buying and selling) and also know one other close person who has had Megan as their realtor. Megan has gone above and beyond my expectations. Not only she has tremendous knowledge in the Tampa Bay market but also has the most patience I have ever seen in a realtor. She was there in every step along the way during my buying and selling processes and her expertise helped me secure excellent deals. Megan has a powerful network of contractors, inspectors, brokers, title agencies and everything related to your real estate needs that are a huge benefit when going through this exciting but stressful process. Due to my busy schedule, there were many times that Megan offered to be there when repairs, inspections, showings and other appointments were scheduled and I could not be present. She is extremely organized and proactive and a great asset to Lippy Real Estate. I have dealt with friends and relatives that are in the real estate business and unfortunately my experiences with them don't come anywhere near my great experience with Megan. I strongly recommend Megan for all of your present and future real estate needs.
-Alejandro Mendez

Megan Pargov was the realtor at Lipply that found us our retirement home. Megan is amazing. She helped us when we retired in SC and searched for the condo of our dreams in Florida. Megan was there for us helping find the right home, helped with all our questions about moving to Florida, even helped us get ducuments copied and scanned for our closing while we were living in a hotel room. Kudos to Megan, we are forever grateful and totally recommend her.
-Stephanie Peck

Megan was a pleasure to work with. She was extremely accommodating with our tight schedule to look at properties as we were traveling from our of state. She was very responsive to questions and responded in a rapid manner. It made our buying experience very easy. She is a top notch professional and are greatful to have had the opportunity to work with her.
-Mike and Jill Swehla

Megan was great to work with through it all. Professional and caring was what we needed through the stress of moving and she went over the top for us. We can't thank her enough. We gladly recommend her to anyone who is looking to buy or sell a home.
-The Bodden Family

Megan is a consummate professional! Megan was representing the seller of the new home I purchased, however, was an absolute pleasure to work with during the entire process! A bottle of champagne and a welcome to the neighborhood card were waiting for us on the counter after the closing.... class act.
-Frank Saccone

We can't express enough praise for Megan Pargov of the Lipply Real Estate Agency for her professional assistance in the sale of our condo. Her knowledge of the market in our area enabled us to get a quick sale at the top price, and her expertise and attention to detail made the closing transaction a breeze. Even though ours was not by any means a high end real estate sale, Megan's efforts even after hours and on weekends ensured that we were always in the loop, and all details were completely understood every step of the way. We will gladly recommend her to anyone looking to buy or sell a home.
-Kelly & Ann Goodrich

I tried to sell my property 'By Owner' and through another realtor which did not get me anywhere for several months. My experience selling my home with Megan could not have been any easier. She worked extremely hard for me and went above and beyond my expectations by making this process less stressful. There were many times that I could not be at home not just for showings but also for repairs and inspections and she took the time to arrange and coordinate with contractors and be at my home when these appointments were scheduled. She also made the documentation process very easy to follow and I was able to sign everything by email (except for closing which was also very easy) saving me lots of time and creating less inconvenience for me. Megan is a very professional real estate agent who will not only work hard for you but efficiently and smart. She will give you excellent advice about how the market is doing and will help you get the most out of your sale. I've dealt with several realtors before but I will be hiring Megan in the future for all of my real estate needs. I recommend her if you are thinking about listing your home in the Tampa Bay Area.
-Alejandro (Alex) Mendez

Positive experience and excellent outcome - I started my property search with the assistance of Megan on-line from Pennsylvania. Megan was very patient and did not attempt to "rush" the process. After months of preliminary research I finally made it to Florida, met with Megan and found her very knowledgeable and helpful in my search for a community that would allow large breed dogs. I found it extremely helpful to work with someone that knew the area and properties so well. Within a week we found a suitable villa and had a pending sales agreement. Megan really personally stepped up after the offer was accepted to make sure all necessary details were covered to ensure a successfully closing. I couldn't have done it with her. Great professional agent!
-Paul Leggett

Megan went out of her way helping me find my villa. I didn't know if I wanted a town home or villa I just knew it was time for me to make a change.I was very lucky that Megan was the one to work with me she is a great person.
-Joyce Peck

Megan is very hardworking and diligent. She sent me e-mails of listings everyday and still continues to do so even after we have already purchased from her. Not a lot of realtors like her out there. I am very happy that she was the agent who represented us. I absolutely love the condo that we bought and without Megan we would not have found that place.
-Monina Ferrer

Megan was recommended to me from one of my coworkers. I was at the point of giving up on selling my condo, after two previous realtors tried and failed over a one-year period. To say that I had realtor fatigue was an understatement!! :) However, from our initial call and meeting, I felt very comfortable that Megan would do whatever it took to get the job done, from finding the right buyer, all the way to bringing the deal to the closing table. Within a few weeks of engaging with Lipply, I had a signed contract. My house was vacant during the listing period, which is always a little nerve wracking. However, Megan was very supportive and helpful, dropping by the property to make sure everything was in order. Megan is very knowledgeable and well connected, which led to a very smooth transaction. She was readily available when I needed additional information or had a question about the listing. I would highly recommend Megan to anyone looking for a super realtor. Thanks again Megan!
-Phyllis Tate

We have been extremely happy to work with Megan. She is organized, pro-active, and knowledgeable about all aspects of the home buying process. Megan always had time to answer questions and provide any information we needed. We would highly recommend her to any potential home buyer.
-Amy Amico and Eric Brown

I found Megan Pargov by accident, and my husband and I are so glad we did. She is knowledgeable, patient and pleasant to be with. She answered our questions and made herself available even when she was on vacation. After seeing several condos, Megan suggested one more although it was smaller than we wanted. It turned out to be perfect--great neighborhood, completely updated and peaceful--just right for us. Thank you, Megan.
-Karen Bliss

My first home purchase was a breeze! I know that it is due largely to Megan, whom I fortunately just stumbled upon over the internet. I still can't believe my luck. She is such a treasure! I never felt like I was bothering her with my million questions, and she never passed the buck but tried instead to take the pressure off of my schedule. In any industry I think that's a rarity. She's very knowledgeable and resourceful. I just closed three days ago and I miss her already! I will whole heartedly recommend her to anyone I know looking to purchase real estate. She's the best!
-Dyan Zuber

We found Megan through a referral. She didn't just live up to her recommendation, she turned out to be a true mega-star of real estate. Professional in very way, proactive in locating prospective properties, always efficient and informative. She handled our many questions with ease and patiently showed us property after property until we found the one. Even after closing, Megan continued to assist us in many ways. This was highly unexpected, but greatly appreciated. When you need help to buy or sell a property, you can't find a better friend and mentor.
-Frank and Jo Anne Lindauer

I wanted to take this opportunity and send an email in regards to Megan Pargov. Megan has been working with me for almost two years trying to purchase a home in the Itopia Condominium Complex in St. Petersburg, Florida. We were finally successfully in this endeavor on November 20th, 2014 when I closed on my condo! Megan stayed in touch in with me and was consistent in ensuring I knew immediately what 2 bedroom/baths were released for sale in Itopia these past two years. She is not only very knowledgeable and extremely hard working, Megan is the ultimate professional and absolute joy to work with. She understood the importance of my purchasing a unit in this complex so I can live close to my Dad, who is only a few buildings away. It is important to me to acknowledge people who go above and beyond. Megan is one of these people. I wish all of you at Lipply Realty a happy, safe and successful holiday season and new year.
-Sincerely, Nancy Ruocco

Outstanding Realtor - Megan pargov that is. I have successfully closed one deal with her and am working on a second. She is hard working and honest with a flare for detail. There are many different real estate needs people require and she is very adaptable. For me personally my need was investing. I call her the investors best friend. Give Megan a try. She deserves your business and will earn that opportunity.
-Mike Abram

We were blessed to have Megan as our realtor. She treated my wife Myrna Asencio and I (Charles Asencio ) not like a possible buyer, but as a family member. She explained all the houses we viewed and gave us a map where to locate them. Never was late and always smiling. Great Personality!! We The Asencio's feel that Megan was one of the best realtors around. And we will recommend Megan to anyone looking to purchase a home. Megan is Great...
-God Bless, The Asencio's

I'm writing to tell you how much my boyfriend and myself have enjoyed working with Megan. I am a former realtor and a retired attorney. Steve is a FedEx pilot. I started looking for condos in Dunedin in September and Megan sent me listings after I found properties on your website. You should know that Megan is very responsive and a good listener. We only looked at condos for one day. Megan found the perfect one for us at the Mediterranean Manors. She did an excellent job negotiating the contract. She quickly scheduled the inspector and met us at the property so we were comfortable with our decision. We will recommend Megan to our friends."
-Rhonda Rawlinson and Steve Lewis

We were planning our retirement home in the Clearwater area. The first call was to Megan. Megan arranged 5 various places to view. We decided to put a contract on one residence. Megan never stopped from that point. Not living the Clearwater area, Megan kept us updated on every need of all concerned. We had not one worry through the entire process. Closing went smooth and quick without any problems. We are very glad we meet Megan for the best and easiest buying experience.
-Karen and Larry Simmons

Megan Pargov was absolutely a joy to work with. When I contacted Megan, I told her what I was looking for in a condo, and she would line up properties. Megan was always at the condos before I arrived and gave me paperwork for each property. She was knowledgeable about each unit, as she told me she likes to take a walk through each property in advance to make sure it is what I was looking for. After I purchased the condo, she arranged the necessary inspections, final walk-through, and emailed me all the paperwork to make the closing as smooth as possible. Megan is an outstanding realtor, and I have already passed her business cards on to a few of my friends who are also 'seasonal'.
-Sincerely, Lee Gibeau
Send Megan a Message or a Testimonial