ABOUT LEONARD LIPPLY, REALTOR®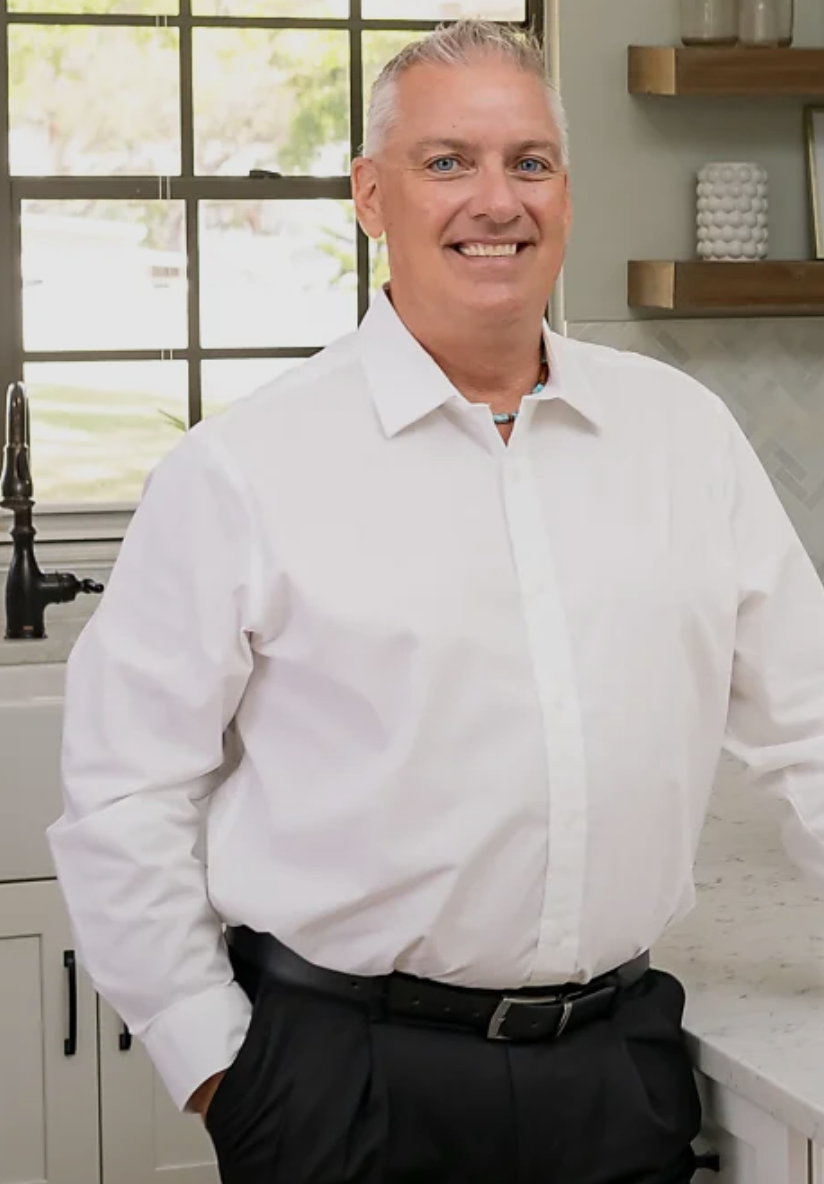 Licensed, State of Florida
Leonard Lipply
(727) 642-0255
Len Lipply Team Listings and Recent Sales
BACKGROUND
A successful entrepreneur and former retail manager, Len Lipply transitioned seamlessly into the real estate profession. Len's priority has always been client satisfaction, and he continues to exhibit the highest level of dedication and excellence to each family he works with. After almost twenty years in customer service, Len developed the skills to deal with every eventuality. Renowned for treating his clients with respect, Len listens and then asks the right questions so he can respond with the perfect real estate solution. This in-depth analysis is what provides an accurate picture that can be measured against all the alternatives to actualize the homebuyer's goal.
ABILITIES
Len honed these abilities working as a general manager for over ten years and also as the owner of Wood Works Flooring, Inc. for over eight years. As a result of his expertise, Len has not only designed and overseen the remodel of hundreds of homes in Tampa Bay; he also possesses a unique knowledge of the area and its property inventory. Known particularly for his professionalism and honesty, Len has achieved an outstanding reputation in this community for taking every opportunity to anticipate his client's needs. "I have always believed in treating every customer the way I would want myself or my family treated." The caliber of his work ethic and the ability to help clients from the beginning to the end of today's complex real estate process is what makes Len an essential resource.
PERSONAL
A native of Northeastern Ohio, Len became a Florida resident in 1982 and now lives in Dunedin. Len is a football and hockey fan who enjoys boating, scuba diving, and skydiving.
Lipply Real Estate is proud to have Len Lipply on our team as he is one of the top producers of our agency.
Len wins the 2022 Leadership Award.
READ LEN LIPPLY'S TESTIMONIALS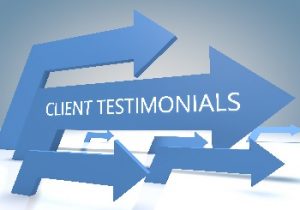 In 2019 Len guided us through our first condo purchase and then again in 2021. The latter proved to be much more trying due to a drastic change in the home market. Leonard's patience and knowledge was a God send. Tia's time spent with us produced beautiful shots of our prior condo. Thank you Leonard and Tia! Without hesitation, I highly recommend Lipply Realestate!!
—Patricia Leith

I don't know where to begin! I have too many nice things to say about Len and he is absolutely a 5 star Google Review. I was referred to him by my friend since childhood, Matthew Bochicchio. Len was more than okay with me tagging along as he was assisting Matt in buying his very first condo in St. Petersburg. I was so impressed with the knowledge, friendliness, and patience that Len provided to my friend, his client, that I knew when it was my time to look for my first home, I would be working with Len. To this day, Len and I have closed on two properties together (one in Tampa & one in Riverview), Len is currently managing one of those properties with tenants, we will be searching for a 3rd property before the end of the year, and I am happy to call him a friend. In addition, Len has excellent resources when it comes time for the home inspection, appraisal, and most importantly, the lender. I strongly suggest to anyone that works with Len that you utilize him in every way possible, including his lovely wife Tia, who is also extremely helpful, and does a great job in helping you stay on top of things through the home buying process. I look forward to doing more work with Len in the future!
—Joe Carrubba

Len worked with me to find a new home in Tarpon Springs Florida. I was looking for a specific kind of home in a particular park. Leonard worked tirelessly with me to find exactly what I wanted at a very reasonable price. Leonard was willing to open up the property for my family to view on a trip to Tarpon Springs. I would definitely recommend Leonard's company to anyone who is looking for property in the Tarpon Springs area, and would be assured that any agent from this Real Estate company would go beyond expectations to help purchase the perfect residence for them.
—Susan Browne

My wife and I live in Pennsylvania and have 2 of our 4 children living in Florida. We decided to start looking for a second home in the Clearwater area, about a year ago. We came in contact with Len and Tia through the internet and found them both to be very personable, knowledgeably and hard working. Len showed us some condos on the Saturday before Christmas. We ended up buying one of them that day. It's a beautiful condo that suits our needs perfectly. It was truly a pleasurable experience working with Len. I highly recommend him.
—Steve & Tammie Roberts

My wife and I are residents of Louisville KY. We first met Len Lipply about 4 years ago while looking for oceanfront property in Pass-A-Grille. We found Len and his wife Tia to be extremely friendly, professional and knowledgeable . They had a very easy way about them which made us very comfortable working with them. It didn't take long for Len and Tia to become more than our realtors, they became friends. Len was a tremendous help to us before and after the sale. As I mentioned, we don't live in Florida year round so he even helped out with the closing as we had to get back to Kentucky. We have since purchased a second beautiful property from the Lipply team. Once again Len and Tia went way beyond the call of duty in assisting my wife and I with everything from interior design ideas including the completion of the wet bar and the back splash in the kitchen. Tia is still assisting my wife with picking out blinds and other furnishings. When shopping for property in Florida, you cannot find a better real estate team than Len and Tia Lipply.
—Billy and Donna Hays

Len and his entire team are wonderful! As my 95 year old mother's POA and health care advocate I recently had to put my mom's mobile home on the market. With mom moved into a Clearwater Memory Care Facility and me residing in Williamsburg, VA made this a daunting task. The mobile home is rather old, needed repairs and updating, and was filled with personal items that my brother, his family and my family had no real need or desire for. A google search for local Palm Harbor agents led me to Lipply Real Estate. Thank you Lord! Len helped me with everything from determining a selling price, to making contact with buyers who were willing to purchase the entire property "as is." After a brief trip to Palm Harbor to gather mom's necessary personal papers, personal items, and memorabilia that my brother and I desired, Len took charge of the disposition of the property. Everything was done very seamlessly and with little effort. His team did all the documentation, title searches, and closing with me and the buyers. Professional, timely, thorough, communicative, and easy to deal with, are only a few of the many superlatives one could use when describing Len and his team. What could have been trying and very stressful, was smooth and faultless. I am more then happy and satisfied with Len, his team and partners at Title Town Partners' I am ecstatic!. For anyone looking to purchase or to sell a home in the Tampa/Palm Harbor area of Florida there is only one place to go, Lipply Real Estate. Thank you Len and thank you everyone involved in the sale of my mom's Palm Harbor Mobile Home. God Bless all of you richly.
—Rev Tim Porter, LTC US Army Retired

When we were ready to downsize to a smaller home we met with Len Lipply and felt he was the perfect person to help us sell our house and find the home we wanted to buy, in the very specific area we wanted to live. Len's understanding of the home buying and selling market was much more than my wife and I could have hoped for and just what we needed. From our perspective the process went very smooth and without any major problems. If anything small were to pop-up along the way Len had a plan to deal with it and keep moving forward which gave us much needed piece of mind. We sold our home within four weeks for a great price, even with Hurricane Irma coming through on week two of the listing. The price we got over trying to sell ourselves more than covered the cost of hiring a realtor, and with Len's knowledge and professionalism we were able to find a smaller home for a great price and now live the exact lifestyle we hoped for. One of the many things Len was able to offer is an understanding of building construction, which is critical in today's market of quick fixes and flipper homes. We also found that everyone associated with Len and Lipply Real Estate were friendly, easy to work with, great at their jobs, and very professional. We trusted and used everyone Team Lipply recommended along the way and highly recommend each and every one of them. Best regards,
—Rick and Heidi Cody

Len and his staff handled the purchase of the Condo we just recently closed. Without his attention to detail and "never give up" approach, we would not have been able to complete the paperwork required by the lender on time and prevent an unnecessary delay of the closing date. We can truthfully say that they went above and beyond the call of duty to help us in getting the Condo we wanted. We would recommend their services to family or friends without any reservations.
—Mike Camacho

I am happy to let every one that needs excellent Real Estate services know how outstanding your work has been during the many transactions needed to purchase my Florida Condo. I would make sure to recommend yours and Tia's very professional and diligent services to all of my interested family and friends in the future. Best of luck to you. You deserve to succeed in all of your endeavors. Thank you very much.
—Marcelo Carrillo

It was recommended by a coworker that we check out Dunedin and spend at least a long weekend there. Ohio winters are fickle, and this particular one was cold, snowy and icey. We took the bait and booked a 4 day trip in April '16 just to get some sun and fresh air. I had been poking around Dunedin realtor sites and quickly found the only one that "spoke to me". The ease and thoroughness of Lipply's website made it my only search engine. I took the plunge and cold-called the number…and was connected with Len Lipply and his assistant, Tia (dream team). Len picked us up at the motor lodge we were staying and took us to the 8 single family properties we selected. What fun! So informative! Nothing but easy going and caring conversation. While the presentation and properties were awesome, we just knew we couldn't handle a second home so far away (still working full time in OH) and when we returned in Feb '17, we only viewed condos. We narrowed down EXACTLY which association we wanted and which buildings were ideal for us (proximity to downtown and the Pinellas Trail–we are very pedestrian). Here's where it gets interesting: we left Dunedin and headed back to OH without any properties being available, yet knowing exactly where we wished to purchase. In our conversations and outings with Len and Tia, it was very clear they understood exactly what we wanted and could trust them to seek precisely (literally) what we wanted. So, we purchased our BEAUTIFUL condo sight unseen based upon the video/phone walk thru with Len. Sight unseen…from OHIO!!! But we didn't feel it was a risk beacause Len had earned our undivided respect and trust. It came on the market on a Thursday, went pending on Sunday and we closed 2.5 weeks later. A dream has come true for us. Best of all, we have friends here now…with Len and Tia. They have continued to take care of a few loose ends on our behalf…our trust still lies with them! We have come down twice since we bought our lovely vacation property and toast the Lipply's from our screened porch each time! Thank you!
—Rob and Marina Miller

Hi Len – thank you for the superb service. We have been searching for a property for months and had many dealings with different agents, some agents do not answer their phone and others are extremely arrogant. It was by pure luck that we came across your company. You were the first agent that was attentive and had answered all our questions with a great attitude. You also only gave us advice that served our best interest and our transaction went very smoothly. It was an absolute pleasure dealing with you and we would like you to handle all our future property transactions. We are looking forward to building a long lasting relationship with you.
–Doug and John

Dear Len- We wanted to thank you for all your help with the purchase of our condo. Your knowledge of the communities and properties we viewed, was extremely helpful in our decision making process. Also, living out of state, we were a bit nervous about the purchase, but you made the process less stressful by consistently communicating with us as well as keeping us updated each step of the way. Your professionalism through this process was greatly appreciated. Thank You!
–Marissa Fausnight

We recently sold a house in Tarpon Springs that we had owned for over 20 years. By word of mouth, we were fortunate enough to contact Lipply Real Estate, and we closed on the house in less than 2 months. It is rare that you can endorse a product or service with no reservations whatsoever, but Len Lipply went far and above anything we were expecting from our agent. We were in New York and Len took care of absolutely everything for us. He saw to it that repairs were made, the house cleaned, mail forwarded, grounds maintained, and even went so far as to cut down shrubs and do basic yardwork himself. I have recommended Lipply Real Estate to friends and can say he did a terrific job!
–Georgia and Bill Thieben

Dear Len, It was a pleasure doing business with you and your company. It is not the first time and it will not be the last. As we said before, when you are as far away as we are, it is important to know that your agent is competent and trustworthy and that he is willing to go the extra mile to ensure that all your interests are being looked after. We have never found a real estate company as professional as yours, and would like to thank you again for your valuable support. All the best!
–Mauro and Alison – Milan (Italy)

If you are looking to purchase a home, my husband and I would strongly recommend you contact Len Lipply at Lipply Real Estate. At the time of our purchase of a condominium in Largo, we were living in Indiana and had no experience with real estate transactions in Florida. Len was very knowledgeable, always responded to our e-mails in a timely manner, and was willing to answer all our questions. By the time we actually met in person (for the closing process), we felt we had been long-time friends. Without hesitation, call Len!
–Bruce and Lenetta Pratt

You did a wonderful job representing me. In the future if there is a need for the condo to be sold you can be sure my son Michael has been told he should contact you. I certainly hope that time will not come soon and I will be able to enjoy winters in Florida for a numbers of years. God bless you!
–Maryann O'Neill

Hi Len, We want to let you know how happy we were to have you hep us sell our house. You were very professional during the whole process and would certainly recommend you and your team to any of our friends or relatives as a realtor. We will certainly use your professional services when we return to Florida to find a new home for us. Thank you again,
–Anne and Joe Boucher

When it was time to sell my condo in St. Pete Beach, Florida, I really didn't know who to turn to and was very concerned that I would have a hard time finding a realtor I could trust to manage things from NJ. After doing some internet searching, I stumbled upon the Len Lipply Agency and it turned out to be one of the best decisions I could have made. From the beginning, Len and his team handled the listing, the staging, and the logistics of showing the apartment with great precision and we quickly found a great qualified buyer for the unit. Additionally, Len's team went our of their way to help me remove items out of the unit, ship a car from the unit and other logistical issues that I absolutely could not have handled from NJ. Simply put, it was one of the best real estate experiences I've ever transacted and I would not hesitate to personally recommend the Lipply Real Estate team to anyone who needs the best.
–Scott Monaghan

I live in New York and I called Len and told him I would be visiting Florida in April and I was interested in buying a condo. I met him in April and by May I had my condo. He took care of the inspections and all the little details. I already have recommended him to a relative that is interested in moving to the complex I am in.
–Lorraine and Joe

Buying a condo in Florida when you live in New Jersey can be a confusing and complicated process. Len made that process seen easy! He was extremely helpful giving us information we needed to make a decision on exactly where to buy. After deciding, he showed us the area and what it had to offer. The condos he showed us were exactly what we were looking for. Len was professional and knowledgeable but also had personal touch that made us feel comfortable. He took care of all the little details and always kept in touch with us. He made the buying process a pleasure. We now own a condo with a great view of the bay!
–Janet & Dave O'Connor Somerset, NJ

Hey Len! I wanted to thank you and your team for helping us sell our home. We needed to sell the house because we were moving out of the country and it sold in perfect timing and for a fair price. We couldn't have asked for a smoother process. Thanks!
–Natalia Sanchez

A couple of years ago, my wife and I were anticipating retirement and thought we would start looking for a condo in Florida to get away from the cold winters in West Virginia. I started looking on the internet and just happened to run across Len Lipply with Lipply Real Estate. We contacted him and he asked us what we were looking for as far as how many bedrooms and baths, the general location we would be interested in, and the approximate price we were willing to pay. Len put together 10 or 12 units to look at that he thought fit our needs and we went to Florida to look at them. He took us to all the units we were interested in, told us the good and the bad about all of them and never tried to lead us one way or another. He was very thorough and honest about all of the units he showed us and never put us under any pressure time wise or otherwise. He is extremely pleasant to deal with and we were totally satisfied with him. We ended up buying one of the units that he showed us. Just recently, we decided to buy another condo for investment purposes. We were so satisfied with Len the last time that we contacted him again for our second condo. He did not disappoint. He is extremely knowledgeable about the area and is just a very nice person to do business with. I highly recommend him.
–Jon Snyder

JoAnn and I appreciate your time and effort. We know we had problems finding a house but you did not give up. We would recommend you and Lipply Real Estate to all our friends. We will stay in touch. Play some golf?
–JoAnn and Mike

You guys made it easy for Mary and me…. Mary and I are very happy with the house and with the entire purchase process. The sellers are wonderful people. We were lucky to run into sellers who were so classy about the entire process. Their love for the property was clear. I believe they received a great deal of enjoyment out of their time here. You (Len Lipply) and the others involved with the negotiations and the closing were all very professional. Thank you. We will keep you in mind if we have friends looking for property in this area. And of course should we eventually plan to sell you will be the first person we will contact.
–John & Mary O'Shea, Trinity, FL

Our family can not thank you enough for assisting us with this transaction. You are a splendid Realtor. Please keep in touch. Mike & I are thinking we may need to make Florida a permanent residence in 3 1/2 years. Aston will be done with his degree then. You will be our forever "Lifeline" to retirement. Keep in mind a one level 3/2 bungalow in a gated community with a pool and garage in the St. Petersburg area.
–Lynn & Sanders family

My husband and I are from Canada and wanted to buy a condo in Florida for a vacation home. We first approached Len about 2 years ago. He was extremely helpful, going to see properties for us and taking pictures to send us. He did all the leg work for us, and we finally found our condo. Len took care of every detail, going above and beyond for us. We felt perfectly comfortable buying this condo without even seeing it. We would highly recommend Lipply Real Estate.
–Karin & Bob Graham
Send Leonard a Message or a Testimonial