ABOUT JOE GIBBONS, REALTOR®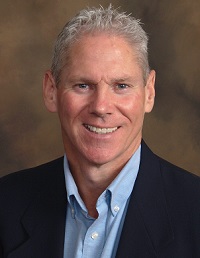 Licensed, State of Florida
Joe Gibbons
(727) 688-0699
Gibbons Team Listings and Recent Sales
Lipply Real Estate prides itself on the knowledge, honesty and dedication that Joe Gibbons contributes to the team. When customers come back to tell us about their experience with Joe, what we hear the most is about his patience, his no pressure style and that he often goes the extra mile to help out. With Joe, many of these customers whom have moved to the Tampa Bay area, have turned into friends. Customers value his honesty and that he truly wants what is best for them. It's not about Joe, it's about his customer.
EXPERTISE
For both buyers and sellers, Joe closely monitors the market in the Clearwater, St Pete and Tampa Bay areas and analyzes the statistics & trends to position his customers to get the best deal possible in our competitive marketplace. He is hard-working, trustworthy, and dedicated to delivering the very high standards of customer service that Lipply Real Estate has always provided. You will enjoy working with Joe. His light-hearted personality will put you at ease, and most importantly, he will listen to your needs and make the whole process smooth and relaxed.
HGTV HOUSE HUNTERS
Joe was the right guy for the job when HGTV's House Hunters contacted us about doing a show featuring a Tampa Bay realtor. Joe and his customers, The McCollums, starred in the "Goodbye Gators" episode that aired initially in August 2008. Joe's experience in the Trinity, FL area shines through as he sells their current home for top dollar and helps them find their dream home in the Fox Wood subdivision they have called home for many years.
BACKGROUND
Joe grew up in Cortland, New York as one of nine children. He graduated from SUNY Oswego with a BA in Business Administration and began a career in advertising. As a former Associate Media Director and Senior Vice President for a Manhattan-based firm, he worked with clients such as: Saab, Claritin, Perdue, and Coca Cola. The nature of his first career demanded extreme flexibility, quick thinking, and an ability to meet constantly changing competitive markets. He now leverages this knowledge in the real estate arena. "My background in advertising has some obvious parallels to real estate. Primarily, you need to actively listen to your clients to fully understand their needs. Once you have done that, you will gain their trust and establish a strong relationship. If you miss that first step in listening to your clients, your end product isn't going to be in line with their goals."
Joe is an avid runner and has participated in the NYC, Boston and Chicago marathons. He is also a member of the YMCA Suncoast Striders Running Club in Pasco County. He enjoys golf, fishing, music and his family. While searching for "the perfect home" for his family in the Dunedin, Palm Harbor and Trinity areas, Joe combed the vicinity until he found what best suited his needs and landed in Trinity. Whether you are a growing family, a young professional or a retiree, Joe can help you find the perfect Tampa Bay home for you too!
Lipply Real Estate is proud to have Joe Gibbons on our staff.
Joe wins the 2022 17 Years of Service Award.
READ JOE GIBBONS TESTIMONIALS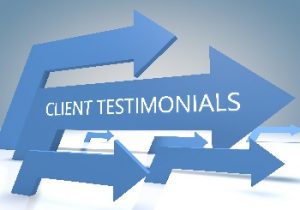 One of our financial goals for 2021 was to locate a competent real estate group to sell land property that had been in our family for many years in Downtown New Port Richey. We always felt it had value and were immediately pleased upon meeting with Joe Gibbons that he was on board with our research and knowledge of the area as well. In less than a week he found our qualified buyer. And as our real estate transaction proceeded, we were equally please with the Lipply Real Estate Team in relation to the title work and closing. We highly recommend this real estate team for their knowledge and professionalism.
—Bob and Barb Kotimaki

Joe's help and patience with me in looking for a home for about a year was outstanding! Being from out of state, and buying site unseen, Joe was a whiz with the Face Timing to show me different homes. I had him going all over the place, from Dunedin to Clearwater, to finally, New Port Richey. His friendly nature and concern about getting me the right property were so much appreciated. Joe Gibbons is the best realtor ever!!
—Claudia Taylor

Joe Gibbons helped us to find the perfect Clearwater townhouse when we decided to downsize. We weren't certain what we wanted but knew it needed to be somewhere walkable in Pinellas County. He tirelessly took us to see condominiums, townhomes, villas, and houses all over the peninsula. We searched for months, sometimes even asking to go return to the same place twice, but he never gave up on us. Finally, we found a cute townhome in a park setting that fit all of our needs. Throughout the sale, he stayed in close contact to ensure that everything went smoothly, and he was with us during the closing, which was a big comfort. Moreover, he took us out for a celebratory meal after the contract was finalized. Joe Gibbons was more than a realtor; he became a friend during the process, and we are grateful for the wisdom and time that he shared with us.
—Kym & Jay O'Sullivan

I would like to comment on Joe Gibbons on his high degree of professionalism and assistance during our Madeira Beach condo purchase process. You really helped us in finding, negotiating and purchasing our condo. For almost two years, you doggedly stayed with us during the initial phases of showing us many open houses, then finally helping us choose our home in Ocean Sands. You displayed considerable "extra effort" in the mortgage obtainment process when things were not going quite so smoothly. This was all accomplished, on your part, through a very cordial, friendly and professional manner. If the opportunity should arise in the future, I would certainly choose you as our realtor, or recommend you, "IN A NEW YORK MINUTE!!"
—Mike and Janice Lopushonsky

We truly appreciated all you did at such a rough time in our lives. You really went the extra mile working with us long distance, taking care of mom's home in Heritage Springs Village while we were away, ensuring all of the details were planned prior to posting the signage, and selling at top dollar, in three days. I'd say you were there for us, every step of the way, and we could not be more pleased with your professional service and patience answering all of our questions and providing expertise. The closing was smooth and the entire process, from start to finish, was the best experience I've ever had with a realtor. We look forward to working with you again in the future and so appreciate your friendship. Thank you for everything. We won't hesitate to recommend you to our Florida friends and family. Merry Christmas!
—Jane and Jerry Lundwall

Joe Gibbons provided me with exceptional customer service during the purchase of my home in Villas of Lake Arbor. I was out of state and needed a 'hands on' realtor to handle the numerous details entailed in purchasing a home. Joe worked with my family in Florida to show them new places as they became available and kept me informed every step of the way. I greatly appreciated his help and kindness. I gladly recommend him to my friends and family.
—Mary Ann Korsun

Upon meeting Joe several years ago we immediately felt a relaxed relationship. Joe patiently took an interest in our needs and wants. Thanks to his diligence he ultimately assisted us in finding our dream retirement home. We can't thank him enough.
–Ralph and Patricia Rogers

Joe Gibbons is the best agent we worked with. We had experience with 2 other agents before and all they cared about was pushing us to make a purchase. Joe was not that way, he spent almost a year with us to help us find our dream house in Grey Hawk, during which we saw over 60 houses in Odessa, Trinity, Land O'Lakes and Lutz. He was very cautious about our privacy as well as the privacy of the owners of the houses we visited. Joe was very honest from the beginning to the end and always gave credible advice. I would highly recommend him and planning to use him again for another purchase.
–Amir Samir

Hi Joe, this was definitely a new experience for me. I learned a lot about purchasing a home in Florida. After going through many incompetent realtors in Florida I'm glad I found you. You took the time to show me all of the listings that I had sent to you. You are very knowledgeable when it comes to the real estate laws in Florida. You were always available if I had any questions. If and when Lou decides to upgrade to a larger home, I will definitely call you. Thank you so much for getting the key to Lou and having the lock box and the sign removed from the house. Keep in touch. Happy Holidays!
–Karen Maas

An absolutely great experience from beginning to end. Joe Gibbons' patience, honesty, professionalism and knowledge of the Tampa and surrounding areas and the entire home buying process made our first home buying experience a pleasure. After a few years of consideration, my wife and I finally completed our relocation from Brooklyn NY to the Tampa area this past November. Back in early 2011, Joe and I had an initial conversation about our relocation plans. I explained that the move, if it were to happen at all, wouldn't take place for at least 2 years. I was half expecting Joe to tell me to come back to him when I was more serious about the move, but to my surprise he asked questions about what was important to us and he offered to send us some listings so we could better understand our options. Fast forward a couple years or so, Jess and I decided to get a little more serious about relocation and planned a trip to Tampa. Still no pressure from Joe. He gave us some fun trip ideas and agreed to show us a few properties and drove us around more than a few neighborhoods. With our relocation completed, our focus turned towards home ownership and Joe was our first call. Having never owned a home prior and being from a different state entirely, we had no idea what to expect let alone where we wanted to live. We saw several places and asked countless questions. Joe's calm demeanor and honesty remained a constant throughout the process as he pointed out things to consider and pitfalls to avoid. Oddly enough, the first place we saw in Westchase turned out to be the one. As the closing drew near, Joe went above and beyond not only to ensure Jess and I were on track, but also that we took advantage of things that saved us money. Things we never would have thought about or even known to ask about. As I look back on our buying experience, I consider myself lucky to have had Joe on our side. He treated us more like friends than business associates and for that Jess and I are extremely grateful.
–Jack & Jess Manuel

My experience with Joe Gibbons of Lipply Real Estate, was a very positive one for a first time single buyer. He was knowledgeable and courteous and was very cooperative in working with my son to complete the process as I returned to Pennsylvania. I would definitely refer anyone looking in the Tampa area to Mr. Gibbons. Mr. Gibbons worked with my son and daughter-in-law in determining which condos would be suitable for me before I arrived in Florida and was punctual for each showing.
–Betty Crisman

Joe Gibbons and Lipply Real Estate provided us exceptional service during our search for a home in Florida. Joe was always very patient with our requests and we never felt he pressured us to make a decision. Since we were not familiar with Florida, he gave us tips and pointed out many features and items around the homes that were either positive or negative. We would give Joe and Lipply a 5-star rating!
–Debbie McGlothlin

Joe not only did a great job finding us a house for our new family but when we were ready to move again he was able to sell the same home in less than 20 hours and we profited greatly in this struggling economy. If we ever need to purchase a home in the Tampa area again we will definitely use Joe with Lipply Real Estate!
–Mary Elizabeth

Joe was a paragon of patience, especially considering that I had very specific criteria for that new house we were searching. The proof of his abilities is how much I am enjoying my new home. It was a great pleasure working with Joe. He was a tremendous help in finding me a home that was within my budget. He was very professional in his approach and all the way through to the end. He was always looking out for my best interest. Joe would be someone I will use again when it is time to purchase another home. Thank you Joe!
–Colette Detrick, Hudson, FL

There is not enough that we could say about Joe Gibbons as a realtor. As first time buyers, we had trepidations about making the plunge into the Oldsmar area as home buyers. We first found the property on the Lipply website and Joe was the 'man on the case'. Joe made the process virtually painless for us – he was so patient, explaining everything that was happening as the process went along and returned all our calls and emails straight away. Joe's professionalism, expertise and friendliness made us feel comfortable and confident (an invaluable feeling at a time of potential stress) and showed that he had our best interests at the forefront of the entire purchase process. Joe showed he was also very well connected with reliable home inspectors, eased us through the whole thing and even lent us some of his own painting equipment after we had moved in! – such was his interest in our move. We highly recommend Joe Gibbons to any home buyer, or seller….one really good guy to have on your side.
–Don and Jan Marana, Michigan

We couldn't be more satisfied with the service that we received from Joe Gibbons. He is very personable and conscientious, and it quickly became obvious to us that he is a very dedicated hard worker. When we started looking for property, he was so helpful. He continuously sent us the listings in the area we were interested in as they became available. Once we decided on a place, Joe was very helpful in giving us advice when we asked for it. He kept us informed during the entire process. He promptly responded to any questions or concerns that we had. He communicated in a timely manner with our insurance company, title company, inspectors and previous owner's realtor. We wouldn't hesitate to recommend Joe. We couldn't have asked for a better realtor to work with. He did a great job for us.
–Neil and Bernie O'Rourke

Joe Gibbons has helped my family buy and sell homes for the last 5-6 years. He is a true professional with a wonderful demeanor that truly shines. I would highly recommend Joe for all aspects of buying, selling and renting. Not only is he a great agent, but also now he is a great friend.
–Ivis & Marcus McCollum, Trinity, FL

Joe Gibbon's honest, pragmatic, and professional insight into the market and willingness to listen closely to the buyer's needs, questions and concerns, sets him far apart from other Real Estate Associates. Having now purchased two homes in the Clearwater area, I am writing today to offer my wholehearted recommendation for Joe Gibbons.
–Anne & Andy Gold, Clearwater, FL

I am writing to tell you how much I appreciated everything Joe Gibbons did for me…. I had the pleasure of meeting Joe a couple of years ago when I visited Oldsmar and told him I was interested in buying something there. Tirelessly, Joe Gibbons sent me info on homes for almost two years, and always answered all my questions. He is just wonderful! I cannot recommend him enough as a Realtor. Finally I found a home I wanted and Joe worked with me so patiently and went above and beyond what was expected of him. To me, one of the most outstanding assets he displayed was honesty which really meant a great deal to me, as I had to depend on him for a lot of research. I think everyone should call Joe to buy their home or list one! He is wonderful!
–Donna Walston Oldsmar, FL

We will be forever grateful… Buying a new house and relocating a family can be a challenge. Buying a house that is 2000 miles away can make it even more challenging. They say when you buy a house to keep in mind three important things, "location, location, location." Well let us tell you, we would add "relationship, relationship, relationship." We had the good fortune to work with Joe Gibbons. From the very beginning he made us feel at ease. He was patient, understanding, knowledgeable, and above all wanted what was best for us. With Joe's help, we found our dream house. We also found a new friend who we admire and trust. Thanks to Joe, he made a potentially stressful situation, a fun and extremely positive experience.
–The Quaglia's, Dunedin, FL

Dear Joe, thanks so much for helping us this year to buy property near the beach in Florida. Please feel free to post this review. Joe Gibbons helped us to buy a dream property near the beach in Florida. As we live in Utah my husband and I really appreciate the extra steps Joe took to handle this long distance transaction. He always took time to answer all of our questions and helped in any way needed. I love Lipply Real Estate's website and used it to make our purchase. We may be making another purchase in the next two years and will definitely call Joe again.
–Sherri Wiggins, Utah

Hi Joe we are here in Largo enjoying the condo that you helped us buy. We certainly would recommend you to our friends. You made buying here in Florida so easy for us. We totally trusted you to guide us through the entire process.
–Michael and Carolyn Doherty, Canada

Joe has helped make our dream of retiring in Florida a reality… I am writing to tell you how much we appreciate everything that Joe Gibbons has done for us. From the moment my wife and I met Joe we felt like we had a friend in the real estate business. Our first experience with trying to buy our retirement home in the Palm Harbor area did not end well because of an uncooperative seller. Joe did not let us lose hope and he immediately had us looking at other possibilities. We can't thank him enough for his dedication, courteousness and professionalism. We absolutely would recommend Joe Gibbons and Lipply Real Estate to anyone looking to buy or sell a home."
–Daniel & Madalyn Noto, Palm Harbor, FL

Joe Gibbons is not just our realtor, he has become our friend….After 30 years in the same home, it was a little scary to, once again, search for new real estate. Mary & I were introduced to Joe Gibbons via the internet and was immediately assured that the process of purchasing a second home should be harmless. And it was! Joe was always connected to us and communication between us was fantastic. If we had questions and concerns about our search and prospects, he addressed them immediately. It didn't matter what time of day it was, we would always be in touch. When we contracted on our new condo and finally closed, Joe Gibbons was there to guide us through it all. He went the extra mile to make sure we were getting the best deal for our investment. When we settled on a price, Joe familiarized Mary and me with the local area and even let us know where the best restaurants and shopping was located. After we moved in, Joe would constantly volunteer to check our new investment while we were away. I would highly recommend Joe Gibbons to any of my friends and family who have the desire to invest in real estate in Florida and I would feel comfortable knowing that he will take very good care of them.
–Mary & Richard De Clemente, Long Island, NY

Joe is a good, honest, hardworking Realtor… My wife and I were fortunate enough to use Joe Gibbons to help us find a house in Palm Harbor, Florida. Although we had done a lot of research on the internet, Joe was an invaluable resource in finding a house and helping us negotiate a price. Joe was very patient showing us houses, following up with details and pictures, and advising us as we shopped for a home. He promptly answered phone calls and emails. We felt he was always there to help us, no matter how small the question or how big the task. We would, without any reservation, recommend Joe Gibbons to anyone needing a good, honest, hardworking and friendly realtor.
–Michael and Karen Klein
Send Joseph a Message or a Testimonial