ABOUT JEFF STONE, REALTOR®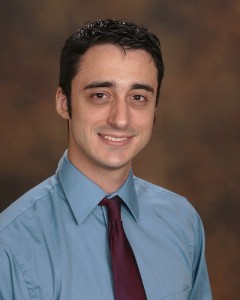 Licensed, State of Florida
Jeff Stone
(727) 735-4285
Jeff Stone's Listings and Recent Sales
Background
Jeff was born in Pinellas County, went to North Pinellas County schools and has lived in the Tampa Bay area his entire life. Jeff comes from a background of hard work and strong morals. Starting in the restaurant business as a teenager, Jeff quickly learned the value of focus and attention to detail. Shortly after leaving the hospitality industry, Jeff began a career in interior construction and remodeling, giving him knowledge and expertise base that would play a strong role in his future as a realtor. Having worked in the construction industry, Jeff has the ability to assist customers with knowledgeable answers to questions or concerns on a home. He is well versed on real estate laws and practices and understands the ins and outs of any potential real estate transaction. In addition, Jeff is also heavily experienced in designing websites and creating computer programs, giving him an edge on social media and online marketing.
Abilities
To be successful, Jeff understands that you need patience, dedication, and hard work. But, he also believes in doing the right thing, being honest, and being true. Communication with his customers is his number one priority, closely followed by his dedication to complete the deal honestly and fairly.
Lipply Real Estate is pleased to announce the addition to our office of Jeff Stone.
Jeff wins the 2022 Leadership Award.
Read Jeff Stone's Testimonials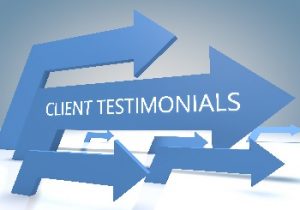 Jeff Stone is one of the best realtors Out there. Very knowledgeable, and really cares about his customers. He will go out of his way to please you. I'll definitely recommend anyone using him.
-Georgios Ousta

Jeff Stone was the BEST realtor we have ever experienced! He showed us several properties and was pleasant and very knowledgeable. His guidance was valuable and appreciated. We never felt pressured and I recognized his genuineness within minutes of meeting him, a trait that is lacking in many people these days. He went above and beyond what would be expected of any realtor. I won't provide details because I don't want all future clients to have expectations that he perhaps cannot meet! We were fortunate to have met Jeff and would certainly work with him again! We have given his contact information to several people, knowing they would have a very positive experience as well. Do not hesitate to reach out to Jeff. You won't be disappointed!
-Marguerite and Rick Curtis

Jeff has been our real estate for several years. He has done an outstanding job of finding and selling our property in an expeditious manner. He is easy to work with and get ahold of. I would highly recommend him for all your real estate needs.
-D Rayborn

Jeff Stone was a great help to me. When I came from New York city to Tampa airport I had no way to get to New Port Richey. Jeff came to the airport to pick me up . He did a great job finding what I was looking for. He made the purchase of the property easy as possible. Jeff did a great job for me.
-Salvatore Stazzone

We had a great experience dealing with Jeff Stone. He is a very knowledgeable Realtor. He worked tirelessly to help us find the villa condo that we were seeking. He answered all our phone calls promptly, scheduled appointments to see places very quickly, sometimes on a few minutes notice. He made our closing on the house very easy, considering we were not even in the area. It was a pleasure working with Jeff and we have recommended him to our friends who will be looking for homes. Should we decide to purchase another home we would definitely choose Jeff to help us find what we are looking for. We highly recommend him to anyone looking for a highly dependable, knowledgeable and courteous realtor.
-Judy & John Papaleo

Thank you Jeff for your professionalism and commitment to sell our rental home. I was really delighted to sell in only two months and get the price we wanted. I will be sure to recommend you to any of my friends needing to buy or sell. I have to admit dealing with a smaller company I was little concerned at first, but the personal touch was worth it. You will be the only agent I will call for any future buying or selling. Thanks again!
-Theresa Byrnes

Thank you so much Jeff for your hard work, dedication, and your knowledge. I would recommend you in a heart-beat. You made the process for me so easy, and put all my worries aside. Buying a home can be very frustrating, but you made the process so smooth. I appreciate all you have done. Take care, and believe me, if anyone is looking for a great agent your name and number at top of my list. Thank you again for all your help, much appreciated.
-Corinne Lurvey

Many thanks and sincere gratitude for all your support in purchasing our condo at Bayview Villas. Your professionalism in managing difficult and unexpected issues - not to mention a very challenging seller with unreasonable demands, did not go unnoticed. Despite several unforseen obstacles, your problem solving skills and knowledge shined through and helped develop a solid trust factor for us as buyers. I plan to recommend your services to everyone looking for a realtor. Your hard work and dedication is very much appreciated. We will have many happy days ahead to enjoy the Indian Shores beach and sunny skies. You have exceeded all our expectations. You are AWESOME!
-Cathy Sue Wallace

I have a very good experience with Jeff Stone, He is professional Realtor. I say Thank you so much what you did and do for your me, You are a very knowledge in your business, Easy and quick respond. Also I say thank for good and undersandable communication and your clear explanation. He is available any time, quick respond, and have a good result. He is very friendly and good adviser, consultant about property, law and tax. I appreciate his patience with me also, Because working with foreign customer It is not easy. I thanks for him very much. I know him 6 months and I am glad have him like a property management because I trust him. Thanks, for your helping and working with me and your lists with property always what I was interesting. I gave you 5 points of 5 for your professionalism and knowledge technology which gave easy to communicate and quick make result. Thanks for your honesty. I appreciate your hard work.
-Antonina Wuthrich

We really appreciate your efforts to find us a townhome Jeff. We started last October 2014 with a perfect home, except for the termites at inspection. We told you we would be back after Bill's back surgery and we had another adventure trying to find a home that wasn't a wreck. You were able to estimate the cost of repairs on every one. Then, when we decided on Winding Wood, it took three houses to find the right one. Every time we had a question or something was pending, you were fast to reply by text, phone, or email. We've bought and sold 8 homes in 25 years and never had an agent so attuned to what we want and getting back to us quickly. We will definitely recommend you to anyone looking for a home.
-Bill & Paulette Schlies

Hello Jeff, Thanks I enjoy my place what you helped to buy last April. Thanks for you email and hope my property will be little up for now and tell me when to be a good time for sale.
-Antonina Wuthrich
Send Jeff a Message or a Testimonial