ABOUT DONNA PENTRACK, REALTOR®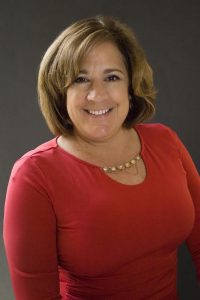 Licensed, State of Florida
Donna Pentrack
(727) 916-0659
Madson Team Listings and Recent Sales
ABOUT DONNA
Donna has more than 20 years of experience in leadership, marketing, and customer service. She is a recent Graduate of the Graduate Realtor Institute through the National Association of Realtors. Her attention to detail and superb communication skills provides her customers with stress-free transactions whether they are buying or selling real estate in the Tampa Bay Area. Read her reviews below as her customers feel she is the best Realtor in Palm Harbor.
BACKGROUND
Donna was born and raised in Stowe, Vermont. She grew up skiing, biking, and hiking however the sport which captured her heart was Golf. She attended Rollins College in Winter Park, Florida and received a B.A. in English and a Minor in Business while playing on the golf team and participating in her sorority Chi Omega.
Her career began in Golf as an Assistant at Innisbrook Resort, eventually running the famous Copperhead Golf Course plus teaching in their Golf Schools. In the early 90's she moved to Michigan and became a Head P.G.A. Golf Professional in Grand Rapids. After starting a family, she began her career outside of golf in Marketing and Advertising working for the CBS Affiliate, 9 and 10 News in Cadillac, and Traverse City. She returned to the Tarpon Springs area in 2006 with her daughter and worked at a local Ad Agency before joining Lipply Real Estate.
SERVICES
Donna can assist you with all your real estate needs, whether you are buying or selling in Clearwater, St Petersburg, Dunedin, Palm Harbor, Largo, Seminole, Tarpon Springs, New Port Richey, Odessa, Tampa or as far north as Hudson. She can help you look for a condominium on the beach or a single family home with some land.
INTERESTS
Donna is an active member of the Rotary Club of Tarpon Springs and will serve as President in 2023/2024. She enjoys playing golf, biking, kayaking, beach activities and boating.
Donna wins the 2022 Spirit Award.
READ DONNA PENTRACK'S TESTIMONIALS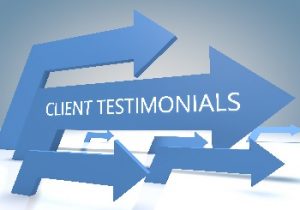 Donna was amazing to work with. She made the process of buying our a ittle piece of Florida townhome in Briar Patch Village very painless and easy. She is incredibly knowledgeable with the area & how the real estate market works. We're so thankful we found her and are enjoying living in New Port Richey. She is a true gem.
–Jennie May

Where do we start with our amazing journey with Donna to find our new home in Largo. It's as if we have known here all our lives! Buying a permanent retirement home in Florida (moving from North Dakota), was an unnerving endeavor. Donna took all that uneasiness away!!! Her qualities of caring, punctuality; serving us above and beyond our expectations! Donna's attention to detail, taking care of every step to close on our home so expeditiously gave us such peace of mind and joy. More than a realtor; we've gained a Floridian friend! With the highest respect, we recommend, Donna Pentrack.
–Raynor and Deb Hanson

What can I say, I loved working with Donna Pentrack at Lipply Real Estate! Donna was extremely knowledgeable about Tarpon Springs and patient when walking me through the entire process making my first home buying experience fun instead of scary!
–Jayme Hill

Working with Donna was a great experience. Donna is knowledgeable about the Land O Lakes, professional and patient. Even when we were facing challenges Donna put us at ease. She is always available to answer your questions and concerns and goes above and beyond what an average agent would do.. There were times when we were on the phone and I felt like I was talking to a dear friend. She truly is amazing and a pleasure to work with. I look forward to working with her again in the future for my family and friends real estate needs. Thank you Donna!
–Clarice Rebentisch

My husband and I reside in Philadelphia and vacationed in Florida during Spring Training for 10 years. We had been renting on Clearwater Beach and got to know the surrounding area. It was then we decided to actively search for our winter home. We heard about the Palm Harbor area and fell in love with it. We started looking on line at multiple listing sites and in our search, we were very fortunate to find Donna Pentrack, a real estate agent who is with a local agency, Lipply Realty. Donna was very knowledgeable of the available listings that fit our budget and was able to show us more than a few condos that we liked, and she was very honest and informative about the properties. Donna also helped with the inspections and closing and it couldn't have gone more smoothly. Consequently, our intense search came to an end and we found our perfect second home in Pine Ridge of Palm Harbor that met our criteria. Donna's attentiveness to our needs was second to none, and it was a privilege to work with her.
–Lisa & Mike Jacobs

From a phone call to Donna, who was the listing agent on a property in Pinehurst in Dunedin, I was doing a walk thru of the villa within the hour. She was very personable and honest, pointing out all the good qualities of the property and some things that needed attention. She answered all my questions and was very professional. I decided not to hire an inspector but instead focused on specific areas of air conditioning and pest control. Donna arranged both of those inspections for me and was present to inform the seller of any deficiencies so we could move forward. I was so impressed with Donna that I asked her to be my agent as well. She kept both the seller and myself informed every step of the way and it was a smooth closing. Working with Donna was a pleasure and I would have no hesitation in recommending her to family and friends.
–Ivy Gow

It was an absolute pleasure working with Donna to buy our condo in Clearwater. We live in Tennessee and had limited time to shop. Donna accommodated us by staying current with the listings she knew of in On Top of the World that would be of interest to us. She arranged to see the listings by using House Party and internet tool. When we were interested in a property, she arranged a showing with my daughter who lives locally. Needless, she was accommodating, information, and innovative in making sure we reached our goals of being a condo owner. If I am ever in the market to buy or sell again I will not hesitate to contact Donna. I will also feel very comfortable recommending her to any of my friends and acquaintances.
–Susan Finnimore

We recently relocated from Buffalo NY in search to live in the land of never ending summer. Thanks to Donna & her excellent team that dream was realized. Thirty days from viewing our dream home in Seminole, we had the keys in our hand. It was a seamless experience due to the professionalism of Donna. Knowledgeable, efficient & great to work with, a winning combination! Thanks Donna.
–Patricia Kirisits

Donna was great with helping us at every corner of our buying experience. We were first time home buyers and couldn't have asked for a better person to show us around Holiday and to work with. Donna isn't just our realtor she has become a friend.
–Joseph Foss

From the first moment of chatting online I felt confident that she would be the perfect realtor to help me find my condo. Within a few days she let me know of one that had just come available in Mariner Village and she set up a showing immediately. She has a great deal of experience under her belt and she has her finger on the pulse of the housing market. She has a great ability to be both friendly and at the same time be unafraid to stand firm for her buyer. She put together an incredible team to help me achieve my goal. I can't thank her enough!
–Sandra Fairbanks
Send Donna a Message or a Testimonial