ABOUT DON LYNCH, REALTOR®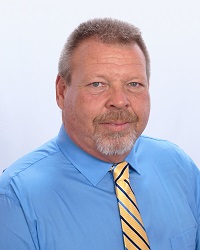 Licensed, State of Florida
Don Lynch
(727) 514-0784
Madson Team Listings and Recent Sales
ABILITIES
When given the opportunity to align with Lipply Real Estate, Don decided to join an office with a strong reputation; one that he felt could benefit from customer service background of succeeding client expectations. As Don says, " Whatever your Real Estate needs are I can Make It Happen". Don holds himself to very high standards; honesty & integrity are paramount. Whether you need to know about relocating to Florida from out of state, or you are buying your very first home, or you want to know what your best steps are to get your home on the market and get it sold, Don would be more than happy to answer any questions you have and send you any information you require.
As Don says, "Whatever your Real Estate needs are, I can Make It Happen"
BACKGROUND
Don has been around homes and new construction for many years. Prior to becoming a licensed real estate agent, Don began a career in interior construction and remodeling, giving him the knowledge and expertise base that would play a strong role in his future as a realtor. Having worked in the construction industry, Don has the ability to assist customers with knowledgeable answers to questions about different properties from residential to commercial. Don also worked in the telecommunications industry for 20+ years.
INTERESTS
A native of Indianapolis, Indiana, Don became a St Petersburg resident in 1982 and now lives in the Pasco County area with his wonderful wife and two dogs. Don is a football and Nascar fan who loves to golf, fish, and bowl. Don is very involved in his 2 year old grandson's development of work ethics. "I have always believed in treating every customer the way I would want myself or my family to be treated." Don Lynch is truly a family man who understands the importance of balancing life and a career.
Lipply Real Estate is proud to welcome Don to our office!
READ DON LYNCH'S TESTIMONIALS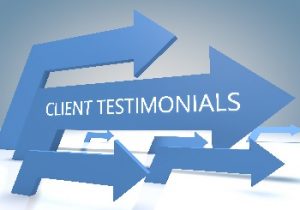 I was greatly impressed to have Don Lynch handle my real estate needs, but he's not through. I have two more to sell, and one more to buy. I will be looking forward to work with you again.
–T. Souza

If I ever know someone looking for a place, I will definitely let them know about you. You are the best, caring, helpful Realtor around, by going above and beyond your duties. I want to thank you again for helping me find my place, I absolutely love it!
–Sharon Graham

Don was a great realtor; he got the job done while I fluctuated about what exactly I wanted. When I let him know that I wasn't ready to buy, he was very open and appreciative of the time invested in me anyway. I highly recommend Don and his contractor's insight into the various properties and his knowledge of all the expenses involved and the things to look out for. Thank you Don. It was not only a productive journey for me in sorting out what I want, but fun working with you. When I do know what I want down here in Florida, I'll be contacting you!!! Thanks for everything!
–Constance Nye

Don is a great real estate agent that I would instantly recommend to anyone. I bought my first home (condo) and he was such a great help to making it happen. He was always available by phone, email or text whenever I needed him to be whether early in the morning or late at night. Real honest guy! I never felt pressured into anything. And he was straight up front and honest about the properties. He made the process of buying a home so easy.
–Shelby Hanna

We recently purchased a condo in Palm Harbor with Don as our realtor. Don dedicated a lot of time showing us properties and was very helpful particularly since our experience purchasing property has only been in purchasing homes. We realized quickly that purchasing a condo is somewhat different from a home purchase. Don was able to determine the environment and type of condo that would be suitable for us after a few showings which was good use of both our time and his. We highly recommend Don as a realtor for clients contacting Lipply Real Estate. Don made an experience that can be quite challenging enjoyable.
–Jim and Nancy Higginbottom

My wife and I we interested in looking /buying something in the Dunedin FL area. we called Lippy Real Estate and talked to Don. He met us the next day and we looked at a variety of properties. from our comments he met us the next day and found what we were looking for, but we were flying home that afternoon. We made an offer, but the same day they had a cash offer. Living 1300 miles north you would think would be an issue, but not with Don. He sent us new listings weekly and found again what we were looking for. so now we had all the inspections and all that paper work to get thru, and we have not done that since 1993, and there is a lot, but Don was very involved and made it go very smoothly. Don made a painful experience, painless. I cannot say enough about Don, I would recommend him to anyone looking for property.
–Terry Schwing

I'd like to thank Don for helping me with the purchase of my new condo in Treasure Island, Florida. From the start, he did everything to help me find the place I was looking for. I was purchasing this as a vacation home and I trusted him to work with me from a long distance. I trusted him so much, I purchased the condo sight unseen. He put me in touch with all the necessary people to move things along smoothing and quickly. He was always available to answer any questions I had. He also helped me with any repairs I thought the condo might need after the purchase. I would highly recommend him as a real estate agent for anyone who is trying to purchase, or sell their home. Thanks again Don.
–Rosita Pounders
Send Don a Message or a Testimonial