ABOUT DIANA COSTANTINO, REALTOR®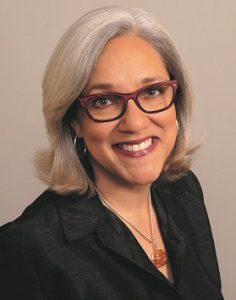 Licensed, State of Florida
Diana Costantino
(813) 992-5298
Living Suncoast Group Listings and Recent Sales
Background
Diana and her husband have purchased and remodeled primary and investment properties since the mid-90s. With a real estate license accomplished in 2004, she understands both personally and professionally what it takes to buy, sell, remodel, rent, and manage real estate. Diana breaks down the real estate transaction process into achievable steps for her clients.
Diana's core principle in assisting home buyers and sellers is to provide them with as much information as possible for them to make an educated decision. With over 15 years of experience in designing, implementing, and maintaining complex database systems in media research and investment banking firms, Diana's data analysis skills enable her to provide a true examination of opportunity versus goals. Because she has the capacity to assess requirements, Diana has the skill to hear what her customer says and connect them with what they seek.
Diana met her husband at the University of South Florida where she earned her Bachelor of Arts degree in Management Information Systems. They have been married since 1995. Before relocating to Tampa Bay in the late 1980s, Diana lived in both Manhattan and Buffalo, New York. They have two girls.
Lipply Real Estate is proud to have Diana as a member of their professional group of real estate agents.
Read Diana Costantino's Testimonials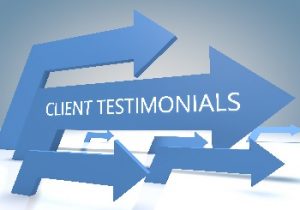 Diana took time to understand our specific needs and help us learn more about our options. She is very flexible with her time and will give you as much info as you want to know. When I got very busy, she was also willing to go above and beyond to help me. We probably looked at 30 houses before finding the right one. She is super patient and very nice (but not too nice to be firm in negotiations)! She helped us get a fair price on both the purchase and sale of my two houses. I highly recommend Diana Costantino!
-Louanne Wright

Diana Costantino was invaluable during our relocation to Tampa. She was helpful with all the basics of the house hunting as well as doing so many extra things to help our move and transition to the area go as smoothly as possible. Her calm, cool, and collected nature in dealing with scheduling and showing houses, and the tact she used in writing contracts was a breath of fresh air and made the experience much more positive than it potentially could have been. I will not hesitate to call her for any future real estate needs and would definitely recommend her to anyone buying a home in Tampa.
-Mark and Tracy Richardson

Diana, we truly valued the service we received from you when we purchased our condo in Palm Harbor. Buying a property in a foreign country can be a daunting experience. You provided the experience that we lacked and you were very attentive to our needs. You provided information in an accurate and timely fashion, which helped to alleviate much of our apprehension. We still appreciate what you did for us. We are very happy with our condo and we have made many new friends at Pine Ridge. I would not hesitate to recommend you to my family (7 brothers and sisters) or to our friends. We've spend quite a bit of time in Palm Harbor and we're coming back again next week. This winter we will be hosting family and friends when they they come to visit us. If I ever detect an interest from our visitors to buy property, I would be happy to provide your contact information to them. I still have your business card. I hope you and your family are well. Karen and I have two grandkids now (boy and girl) and we've been enjoying a fabulous Christmas at home. If you ever get an opportunity, drop by to see us in Palm Harbor for a coffee, we'd love to see you."
-John Collins
Send Diana a Message or a Testimonial