ABOUT BRIEANNA BURCH, REALTOR®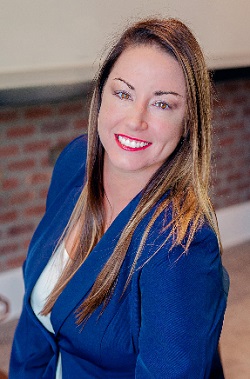 Licensed, State of Florida
Brieanna Burch
(727) 776-6108
Pargov Team Listings and Recent Sales
Abilities
My friends and family say, and I agree, that my greatest ability is that I am hard working, and I will never answer a question unless I am sure of the answer. Buying or selling a home is one of the biggest investment(s) of your life, and when you choose me I will be there to see it through to the end with honesty and integrity.
Background
I was born and raised in St. Petersburg, and am now living in the Trinity area with my family. I been in the service industry for over 11 years and have greatly exceeded myself in every goal I set, which has led me into my real estate career.
Interests
My family and I love to do pretty much anything outdoors such as fishing, camping, and swimming. Cheering on our local bay area teams either at the game, or watching them at a fun local restaurant is another fun thing I like to do. I truly have a passion for food, so cooking or trying a new local spots is always on my to do list. So with that said and being surrounded by our beautiful beaches, rivers and lakes and getting to experience firsthand what our state has to offer is one of the main reasons I'd like to help you find your own kind of paradise.
The Lipply Real Estate Company is proud to welcome Brie Burch to our staff.
Read Brieanna Burch's Testimonials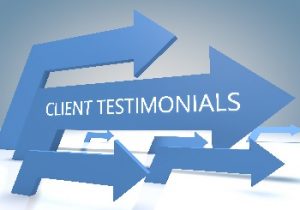 We could write a book praising Brie Burch!!! We have been trying to buy property in Pasco County for over a year with no success and very little help or guidance from our first realtor. We contacted Brie and within 2 weeks we were under contract for a beautiful home! I swear that i have no idea where this gal gets her energy but oh my gosh!! Brie drove many miles to meet us all over the county. She was a great advocate for us while listening to what we wanted. Not once did we feel pressured or rushed. While we seemed picky (even to us!! Haha) she hung right with us and listened and gave advice only when asked. We feel Brie went up and beyond anything we asked of her. Bries personality is perfect for what she does. Honestly, we felt like we were her only clients all the way through our journey even though we knew she had others she was working with. She provides a list of contractors for different projects if need be. Brie has continued to be a wealth of information even after closing. She remains in contact with us while we manage projects from Indiana. We have truly been blessed with our relationship with Brie Burch.
-Brenda Hawkins

Brie is an amazing realtor! We were looking for a house in an area that is 2 hours away from her hometown and she didn't even bat an eye. She drove down MANY times to show us houses virtually and in person. We were buying in Florida while living in Colorado and we trusted her every step of the way. We felt like we were there touring with her because she took the time to FaceTime us as well as send videos of the tours so we could watch at our own convenience. She is thorough, thoughtful and has her clients best interest in mind. She worked her magic with the seller and sellers agent and we found our perfect home. On top of that she sent an amazing breakfast to us for our first morning in our new home since she knew we had a long night of driving 32+ hours!!! Couldn't have asked for a better realtor and we can't wait to use her again in the future!
-Becky and Chris McCann

Brieanna Burch, where shall we start…? Let us say that all the praises and accolades in the other testimonials on this page about Brie are ALL TRUE. She is a Human Dynamo!!! Her bottomless supply of energy, positivity and expertise navigated us through the roller coaster ride of selling and buying in the white-hot housing market. There is not a single adjective in these testimonials that we take exception to. In fact, for every word used to describe her, we can think of an example where she did that.
• Brie's sheer physicality helped us get our house ready to show.
• Brie showcased professionalism and integrity in everything she did.
• No pressure on us.
• Relentless while bargaining for a good deal.
• Deep connections for good contractors.
She is the Best and One of a Kind! Thank you, Brie, for taking the point on our journey and making it memorable!
-Dan and Kanako Braxton

Brieanna was fantastic from start to finish! She was the first and last agent we contacted. Although we typically always consider three plus options for anything we do... From the moment we contacted her for our first property showing, all the way through the process of showing us many more properties that same afternoon, she was extremely eager, timely and thoughtful with finding us the most appropriate listings to suit our needs. No matter the question or request, Brieanna quickly obtained everything we needed to overcome any hurdle and to keep the process moving with our best interests at heart thru the completion of our purchase. We truly appreciate all of your time and efforts! :)
-Billy Rapp

Brie was perfect for me. She knew when to push & when to let go. For me that is huge. I always knew she would be there for me & answer any questions (silly or otherwise) She could always be counted on no matter what the day or time. I would certainly recommend to anyone asking for an agent. Altogether a very pleasant experience
-Patricia Abbruzzi

Brieanna has made the sale of our Boat Rackamenium go very well. She has been very engaged in finding a buyer and has answered all of our questions very quickly even on the weekends! We truly appreciate your patience and professionalism through out this process Brie! It has made this less stressful!! Thank you for all that you do!
-Teresa Majors

I was given the task of selling my mother-in-law's Florida home while I was living in New Jersey, which made the task quite challenging. Luckily, Brieanna was up to the challenge, as she handled issue after issue remotely and successfully. Breianna even power washed the driveway to appease the Homeowners Association! Brieanna is quite knowledgeable about the legal aspects of home sales, which proved to be invaluable during the entire process. She also proved herself to be kind, patient, and understanding throughout, which helped reduce my stress level considerably. Brieanna sold the home quickly and for above asking price. My sister-in-law strongly recommended Brieanna to me. And now, I am happy to recommend Brieanna to those needing a competent and effective Real Estate Professional.
-Robert Blass

I was new to FL and knew absolutely no one to recommend a realtor. I started making calls and got only voicemails until Brieanna answered. I am so glad she did! From our first meeting I could tell she was a real go-getter. I started casually walking through the first condo we looked at and Brieanna was already working hard measuring all the rooms! She's like an energizer bunny quickly and efficiently moving from one task to another to get the job done. She negotiated an amazing price for me that everyone I tell is just amazed that I got. She was always so positive and had such a great attitude. She even left a very warm and personalized gift for me at the end. Then, many months later she helped me find a contractor for some work I needed to do. Those are the little things that separate a good realtor from a great realtor and Brieanna is one of the best!
-Jeanne Barnard

Brie has a wonderful combination of characteristics that truly make her outstanding. First of all, she is knowledgeable and has lots of experience to draw from. She had an answer for every question I had as well as an easy to understand explanation as to why. I always felt she was my strongest ally throughout the buying experience and she never compromised her integrity, even when others didn't play nice. Brie is a class act and one of the hardest workers I know. She has a whole team of contractors, inspectors and agents she continues to work with to ensure her clients are well taken care of. Five years from now, I still think I'll be texting her for recommendations or just to see how she's doing.
-Meredith Lopez

Brie helped my elderly mother sell her home in St. Petersburg. She has the patience of a Saint and always made herself available to help in all ways. This particular home wasn't going to be an easy sale because of it's uniqueness and my mother was under a lot of stress, but Brie always ensured us that everything would be okay, and she was right! I recommend Brie for buying or selling your home. She's prompt, polite, patient, honest, and actually cares about her clients.
-Grace Warniment

Brieanna and I had a mutual client, from our initial conversation I knew that it was the right fit for the buyer. She knew how important it is in this market to be proactive, available and ahead of the game. Looking forward many transactions together
-Gustavo Saballos

I was referred to Brie by a friend of mine and was told she is a hustler. Boy, was she right! Brie is not only an extremely hard worker, but she's smart and has a great sense of the market. I never felt pressured or rushed for her to make a sale. She has plenty of experience to draw from where any questions I had were answered or she knew where to find them. She has a whole team of agents, construction workers, electricians, etc to consult to make the home buying process a lot easier. You need something done? She has a guy that does great work for a reasonable price. Not only is she a great agent but I felt she was always my strongest ally throughout the entire process. She is a class act and holds herself to the highest standards even if the other side does not. Her hard work and resourcefulness actually saved us some money too when she took the time to dig through records that the seller was unable to provide. I love this woman and absolutely would recommend her!
-Meredith Lopez

Tenacious, persevering, hard-working -- and with an energetic and friendly style that makes working with Brie a pleasure. In the end, the desired result is to have a property sell -- with my property Brie faced COVID restrictions, market stalls, and stiff competition from other sellers in my property category. Always with the next idea to try, or to re-think her earlier strategies to come up with a new message and new appeal for potential buyers. Brie has a truly effective mix of qualities -- she genuinely cares about people and that everyone is happy, while being a driven sales professional focused on getting the sale done. Thank you, Brie!
-Bill Lee

Brieanna "Brie" Burch was amazing! We were selling our old home and moving into a new construction. She stayed on top of the construction manager and title company to ensure things were progressing on schedule. During the inspections, she was there helping point out details that we may have missed, but she was able to catch because of her experience. She was there to answer all of my wife's and my questions via text and phone at all times of the day. Now if that wasn't enough, she actually helped clean my old place. Brie, in her nice work attire, cleaned in order to help the house close when we were running out of time due to our movers not showing up and us having to do all of the loading. I really appreciate the dedication and hard work she provided us even though she had a lot of other customers to help. Brie is AMAZING!!! We couldn't have done this without her!
-Keith Stowers

I've known Brie for years and knew she would take care of me during my first time home buying process! She answered all my questions and went above and beyond! My family is so grateful for everything she has done for us and would absolutely recommend her to anyone looking for an AMAZING agent!
-Sarah Gibson-Peters

Brie was amazing to work with. She was our agent for selling our house and building our new house. She has made the process so easy and stress free. She is professional, very knowledgeable and such a pleasure to work with.
-Nicole Stowers

Brieanna did an excellent job for me! She goes above and beyond over and over again. In addition to being awesome at her job, she is a wonderful, thoughtful person. I am soo grateful that when I made that call, Brieanna was the one that answered. Thank you Brieanna!!
-Jodi Raynor

Fantastic to work with. So much patwith her Buyer. I think she is a Saint in disquise. Smooth closing in the end.
She is always in the positive.
-Toby Caroline

From the first time we visited our newly purchased home to its closing, Brie devoted the necessary time to address all of our requests and or concerns. Going from contract to closing on a new home is never as easy as it seems, but Brie was always a step ahead of each aspect of the entire buying process from beginning to end. Brie is a dedicated professional in the industry and we're grateful for her ability to work with multiple people at any given moment to help conclude our purchase. We're so thankful for her devotion and attention to detail and so happy that she was able to help us find the right home. Thank you Brieanna!
-Todd Maxwell

We have bought six houses in Florida by far Brieanna is the best real estate person we have worked with very professional willing to go the extra mile we really enjoyed working with her and she followed up on everything…
-James Slattery

Working with Brie was great! There were a few hiccups, but she made sure everything was done the way it was supposed to and when it was supposed to be done. Brie went above and beyond for me, and I can't thank her enough for all of her hard work. Thank you for all of your hard work during a very stressful time.
-April Varner

Just a few lines to commend Brieanna, she was so helpful and accommodating with us in our search for a home. Brieanna was always there for our questions and had the answers . As many said in other posts , she is the person to recommend for your Real Estate needs. Due to the unforeseen circumstances of Covid19 we had to return home and we're not able to find our place in the Sun. Thank you Brieanna for being there for us "still"
-Maria & Marc Pascual

Just wanted to say how thankful we are for Brie in getting our first home. She was so professional in every way, so knowledgeable and was always there to answer all our questions, issues and concerns. Brie always had a beautiful smile in all our meetings, so nice , kind and helpful from start to finish. I would highly recommend her for her professionalism and efficiency. She went above and beyond to accommodate us every step of the way. Brie, wishing you all the best in what you do, keep up your great work! Again, thank you so much for everything.
-Maria & Marc Pascual

I've known Brieanna for almost 20 years and as an individual, she has always been very kind and always thinks about others. Going through a house buying process, she made my wife and I feel very comfortable. Brieanna not only made sure that everything went smoothly but also ensured that we were taken care of. Not many individuals look out for your best interest, however, that's not the case with Brieanna. Brieanna cares and does great work! Highly recommended.
-Jesus Pernia

What a find!! Never overbearing, always enthusiastic and extremely knowledgeable!! Why would anyone use any other agent?
-Kelly & Marsha Morley

We have been in real estate many years, buying and selling, she is by far the best realtor we have ever had. Brie is honest, professional, she works for you. She has a heart of gold, we absolutely love her.
-Bernie & Sandy Klopfenstein

Brie was exceptional to work with. She went above and beyond to help us find the perfect place. She was very patient and showed us no less than 30 condos and homes before we were able to find the one we loved and ultimately bought. She always put our needs first. It was important to her that we explore all of the possibilities so that we could make an informed decision on our Florida home. She was extremely professional but made us feel like family. You couldn't find a better agent. We would recommend her to anyone.
-Gerald & Gail Gilpin

During my lifetime I have built, bought and sold many homes. Brie is by far the most efficient, concientious and accommodating agent I have ever had the pleasure to work with.. You will not go wrong with her representing you..
-John Thomas

Brie was absolutely fantastic both personally and professionally !!! She guided me through the entire process from start to finish. I have and will continue to recommend her to all of my friends :-)
-Michael Siggia

She is the best realtor hands down she made the house hunting/ buying process an ease! She was informative and answered all the questions we had and was so prompt and efficient we will always recommend her! And use her for our house buying needs
-Tori Zheleznyak

I am a mortgage lender and I have worked with Brieanna Birch on several mortgage transactions. She is a true professional with her clients. She takes the time to explain all of the details to her clients and never makes them feel pressured. She is one of a kind and is a pleasure to work with . I highly recommend her for your real estate needs.
-Kelly Photos

I would highly recommend Brieanna as a real estate agent. She was professional and knowledgeable along with patience and kindness. We are so happy and grateful for the beautiful condo she found for us.
-Lisa Waterson

Brie was professional, knowledgeable and was diligent for us every step of the way. Brie's knowledge of the area proved to be extremely accurate and resourceful. With Brie raising her own family in the area, the insight she was able to provide to us regarding the local schools, activities, restaurants, and the community itself was priceless for our family and allowed for an easy decision. She was able to match us with the perfect community that fit our needs.. Thank you for making such a tough decision an easy one.
-Marc Mccabe

Just want to let you know how impressed I was with agent Brieanna Birch, and the agency she represents. From the start to the closing she was there for us. All our questions ( and there were many, being that we were from out of town and unfamiliar with condo regulations) were answered promptly and efficiently. There was never a time we had to track her down to get answers. Brieanna made the whole process seamless. We're so happy with our condo. Thank you.
-Kathy Zanetti and Warren Wahl

My home buying experience with Brie began about 2 years ago. I really can't remember how we got connected, however it was the best thing that ever happened to me. I was buying sight unseen from North Carolina, and could tell after the second call, that I could I could trust Brie 100%. Postponments in the process were a result of several health problems I encountered along the way. This was not a major sale, but Brie stuck with me and when it was time to move forward, she worked relentlessly and at warp speed to get the job completed for me. As others have said, "truly a good and caring person"
-Dennis Kirby
Send Brieanna a Message or a Testimonial