ABOUT BART HANCHEY, REALTOR®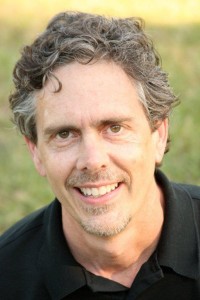 Licensed, State of Florida
Bart Hanchey
(727) 424-8881
Towns Team Listings and Recent Sales
ABILITIES
Working as a Realtor has fulfilled Bart's life-long interest in real estate. Because he represents both home owners and home seekers, Bart has developed an excellent knowledge of the available inventory and essential information about the towns that comprise Pinellas, Pasco, and Hillsborough counties. All the Internet research in the world can't replace first-hand knowledge of homes, neighborhoods, and community amenities. It's the familiarity with a region that makes for an effective Realtor and brings true value to the client-agent relationship.
BACKGROUND
A native of Virginia, Bart owned and operated an entertainment agency for 12 years. The skills that he relies on every day as a Realtor were founded in this industry where multiple parties join to contribute their efforts toward achieving a singular goal. Much like real estate, where the ultimate purpose is to sit at the closing table with a satisfied client, Bart has always been adept at conducting comprehensive assessments and then efficiently synchronizing all the pieces to get the client where they want to be.
Prior to joining Lipply Real Estate, Bart also worked in the home interior design business for 5 years. The insight gleaned from that industry has given him the perspective to see the possibilities in staging a home to help get it sold as well as having the vision to see the potential in a property for purchase. Bart has brought his customer service orientation and keen ability to please the client to his role as a Realtor on our team.
PERSONAL
The father of three sons, Bart is an avid bicyclist and a volunteer in a community outreach organization that assists the homeless. We are proud to welcome him and his outstanding work ethic to our company.
READ BART HANCHEY'S TESTIMONIALS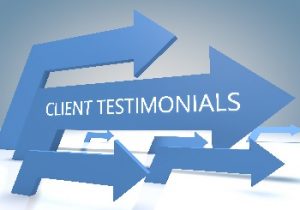 He is one of the best agents I ever had. He made me save money buying properties at the right price and helped me a lot to understand the area and what type of properties to focus. He is always helpful and he recommended me a great property manager who is now in charge of all my units. I am looking forward to hiring him when I need to sell my apartments. You can't go wrong with him, he is the best. I am from out of the country and he handled everything for me.
–Ariel Yabo

We can't say enough good things about Bart Hanchey. Bart went above and beyond for us in the purchase of our condo. He was readily available and returned calls in a timely manner. Bart did many extras for us which made the purchase and closing process run smoothly. All of this was accomplished with our being out of state. We now consider Bart a friend.
–Tom and Vicki Kraczon, McMurray, PA

When you hire a realtor to sell your house, you expect them to do a good job. Bart sold two homes for us and in both cases he exceeded all our expectations. He went out of his way to be as accommodating as possible. You will not find a more considerate and knowledgeable realtor. –Ray and Penny Owens

I found working working with Bart Hanchey of Lipply Real Estate a good experience. He walked me through the real estate purchasing process with a lot of patience.
–Judith A. Trankle

We greatly appreciate all the assistance Bart Hanchey gave us. We originally were using a different agent but this agent didn't want to work with us because we couldn't commit right away. We explained our needs and the fact our place was up for sale and proceeds would be used toward purchase so we couldn't commit to a property until we knew our buyer got park approval. Bart was understanding and arranged viewings of properties. He also checked out potential issues on a couple. He was patient and thorough and informative and guided us well. We definitely will recommend him to friends and family looking to buy or sell.
–Vicki Oberholtzer

I am happy to say that Bart was great in helping me find my retirement home. Bart communicated well and had patience with me as I struggled to make this important decision. His kindness and knowledge is greatly appreciated.
–Anita Carson

We had an excellent experience using Bart Hanchey with Lipply Real Estate in purchasing our new condo. Being from out of town and having very limited time to search, Bart lined up all our visits and meetings. He then took a full Sunday and most of Monday showing us the selections. He offered expert advice and we feel that we got just the right condo at a very good price. However, that was not all. Bart also provided names of persons in the area to perform the inspection, provide insurance and check out the heat pump. He facilitated all of the work and personally acted as our eyes and ears during the entire process allowing us to be out of town but have complete confidence that issues were being addressed timely and accurately. Bart also assisted us in contacting the HOA for the condo which impressed the HOA president that he would personally do that for us. At the end we commented on the outstanding work Bart performed for us. His response was that this is what he considered to be good service for anyone. Needless to say we were extremely impressed and would use Bart again and recommend him to anyone looking for an agent in the greater Tampa area.
–Ed and Judy Olliges

Bart, It was a pleasure working with you on our successful hunt for a waterfront condo. We appreciate your time and effort — and patience — as our requirements evolved. Thanks for helping to expedite and walk us through the inspection and closing process. We wouldn't hesitate to recommend you to our friends.
–Kirk and Linda Hunerlach

Bart Hanchey, an agent with Lipply Real Estate, helped my husband and I relocate from southern California to San Antonio FL during the past year. We first met Bart in August of 2012, when we were visiting our son and his family in Wesley Chapel FL. We had lived in southern California for 25 years but had no immediate family there. Since we were getting up in years, it seemed prudent to move near family. We wanted to be close to them but not too close. We had lived in an Over-55 community in CA and liked it very much, so we were interested in finding something similar in FL. Bart showed us several areas in Pinellas and Pasco Counties. We looked at many resales, but there was always something we would have to do to change them to make them ours. Then Bart found us the perfect place, which is a gated community near a major interstate and about 10 minutes from our son's home, where new homes were being built. He assisted us with the purchase of the new house. We were able to select colors, flooring, appliances, etc. to create a house that fit our needs. Then we returned to CA and waited for the new home in FL to be completed. Bart kept in touch and kept us informed. Bart Hanchey was knowledgeable and a delight to work with. My husband and I are grateful for his expertise and help.
–Margie Burns

Bart Hanchey helped us find our new home in Palm Harbor and did a great job for us. It started with a survey trip a few months before we decided to move. We then made a second survey trip. Finally we arrived in town for a "buying' trip. During this entire process Bart was patient and worked with us at our pace. Each time he identified houses that met our (changing) requirements. Bart helped in the final negotiations and made things go as smoothly as possible with a short time frame and foreign sellers. Bart was knowledgeable of the area and neighborhoods and very honest if he didn't know something. We highly recommend Bart. Thanks for helping us.
–Phil Edmonds

Phyllis and I want to thank you for taking the time to talk to us and your professionalism. If we run across anyone in the future looking for a St. Pete realtor we will certainly pass on your name
–Doug Heisey
Send Bart a Message or a Testimonial