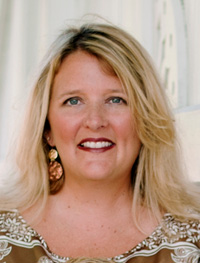 Jenny Moncrieff
Unlicensed Realtor Assistant
Background
Jenny has lived in Pinellas County for almost all her life. She loves Florida! The beaches, warm weather and being close to family, is what she loves most. She spent all her childhood living in Seminole, and then moved to Orlando to study at the University of Central Florida, where she met her husband JB, and obtained her Bachelor's Degree in Business Administration with an emphasis on Human Resources. After graduating from college she returned to Clearwater to take a position at Market Street Mortgage as a Benefits Administrator. It was there that she realized the joy home ownership brought to people. Currently living in the Dunedin/Palm Harbor area, she loves making her house a home and inviting friends or family over to enjoy it.
Customer Service
After welcoming her son and daughter into the world, she joined the Lipply Real Estate family and has been an Assistant for over 12 years. She enjoys making sure customers stay up to date on new properties that come on the market, so that their perfect home doesn't slip through their fingers.
Personal
Jenny enjoys spending time with her family the most. Together they love boating, fishing, and riding bicycles on the Pinellas Trail to downtown Dunedin for lunch. When she gets free time, you can be sure to find her at her favorite store, HomeGoods, or spending time with extended family and friends.