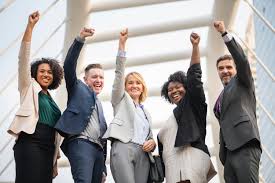 Information for New Agents | Common Misconceptions | The Truth About Commission Splits
Why Lipply Real Estate?
Are you currently or thinking of becoming a licensed Real Estate Agent in Florida? If so, you should speak with our team here at Lipply Real Estate in Palm Harbor, Florida. We are a local company of experienced professionals who live, work and play here in the Tampa Bay area and we want to help you become the most successful agent you can be. Not only do we offer a wealth of knowledge, tools and support to incoming agents whether new or experienced, but we also offer competitive commission splits and a model that doesn't include additional fees to you as one of our agents. What's more, we also want to help those of you considering entering this professional industry as a brand new aspiring agent to understand what it really takes and what a typical day looks like for a full time, committed, top producing real estate agent. To that end, we offer free advice, seminars, and even test taking tips for passing your state exam.
Lipply Real Estate is committed to an agent-centric model in which our first priority is to help you build your business. We look for engaged, disciplined and dedicated individuals that are ready to invest full time in their real estate career and are willing to do the work it takes. In return, we will invest in helping you meet and exceed your goals. We do this by offering mentors from among our elite, experienced lead agents, by helping you identify and maximize your sales strengths, by providing opportunities to get leads which come in from our robust main website and a number of other well-maintained lead producing websites, and by being a no-cost brokerage that doesn't nickel and dime you with extra fees. At Lipply Real Estate we know that what you do best is get out there in front of customers and sell, so we eliminate the extra up front worries which frees you up to do what you do best without those distractions.
What does "No-Cost Brokerage" really mean?
When we say no-cost, we mean exactly that! Our brokerage does not charge you for Errors and Omissions (E&O) Insurance, Business Cards, Listing and Open House signage, Black/White or Color Copies, Quality Listing HDR Photography, Matterport 3d Virtual Tours for your listings, Virtual Tours and Single Property Websites, and lockboxes for your listings. We have no "Desk Fees" or extra transaction fees, etc. The only expense you can expect when you join Lipply Real Estate is your membership to Pinellas Realtor Organization (PRO) which includes your Multiple Listing Service (MLS) access as well as your membership to the National Association of Realtors (NAR). The NAR membership is the professional association membership that qualifies you to be designated as a Realtor®. Your annual subscription to PRO covers what we've described in this paragraph and is the one cost that you as an Agent will pay when you join Lipply Real Estate.
Here's a Few Highlights of What we Have to Offer
1) Free leads
2) Free "smart" CRM
3) Profit sharing
4) Free training and 1:1 mentoring
5) Free Website with Hosting and IDX
6) Free technology to grow your business
7) Choice of joining a team or working independently
8) A non-competing Broker who has an open door policy
9) In-house Title Company to help you stay on top of your closings
10) So much more, please contact us for a confidential and productive interview