ABOUT ADNIAN RAKANOVIC, REALTOR®

Licensed, State of Florida
Adnian Rakanovic
(727) 858-7882
Madson Team Listings and Recent Sales
ABOUT
A first generation American born to immigrant parents, Adi's family escaped the Yugoslav wars and landed in St. Petersburg, where Adi was born. Witnessing their tireless determination and unwavering resilience during his formative years fostered a ferocious work ethic within him and an indomitable drive to succeed. Adi is a dynamic and results oriented real estate professional, dedicated to delivering exceptional service to his clients. As a lifelong resident of Pinellas County, saying that Adi is familiar with the local market would be an understatement. He brings a fresh perspective and a passion for helping individuals, investors and families achieve their real estate goals. With a keen eye for detail and a deep understanding of the local market, Adi is committed to providing personalized guidance and tailored solutions to his clients. He understands that buying or selling a property is a significant decision, and he approaches each transaction with the utmost professionalism, integrity, and discretion.
BACKGROUND
Adi's background lies within the medical field. His natural ability to connect with people and innate sense of a higher calling enables him to build strong and lasting relationships with his clients. Adi prides himself on his exceptional communication skills and his ability to actively listen to his clients needs and preferences. Driven by a commitment to excellence, Adi continuously stays up-to-date with the latest industry trends, market conditions, and technological advancements. This allows him to provide his clients with accurate and timely information, enabling them to make well-informed decisions.
PERSONAL
Outside of his real estate endeavors, you can find Adi cruising along the Gulf Coast in a sailboat, volunteering with local non-profit organizations, at his favorite beach, Honeymoon Island & spending cherished time with his family and beloved pets. He is an avid reader and enjoys cooking as well.
For individuals embarking on the journey of first-time homeownership, seasoned investors seeking a lucrative cash flowing asset, or anyone aiming to sell their property, Adi stands prepared to deliver an unparalleled real estate experience. Entrust your aspirations to his unparalleled expertise, unwavering dedication, and steadfast commitment to your triumph, as he expertly navigates every facet of your real estate venture. With Adi as your agent, expect nothing short of excellence as you pursue your real estate goals.
READ ADNIAN RAKANOVIC'S TESTIMONIALS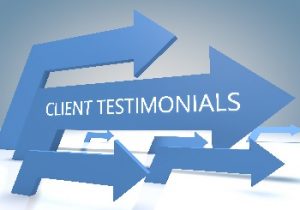 Send Adnian a Message or a Testimonial