ABOUT ROBERT LIPPLY, REALTOR®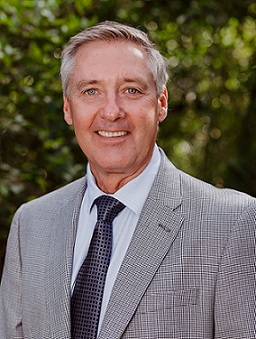 Licensed Broker, State of Florida
Owner, Lipply Real Estate Company
(727) 459-7290
CUSTOMER SERVICE
Bob Lipply started in real estate sales with a very simple philosophy: Be more concerned about your customer's needs than making a sale. This philosophy is the cornerstone to his success. From his early days in the industry he saw the potential to assist people everywhere he looked. "I knew I didn't want to just be in real estate, I wanted to be a force within my field." Bob listens first and talks second. His many years of real estate experience, his proven track record from many satisfied customers, and a commitment to continuing education in the real estate market makes Bob what he is today: one of the top real estate brokers in the Tampa Bay area. That means a great deal when it's YOU that is buying or selling a home. His previous customers will tell you that his trustworthiness, ability to listen, integrity, and patience are the reasons they come back to him time and time again and why they refer him to their friends and family members. Lipply Real Estate has earned the respect from many other real estate agents, new construction builders, and mortgage brokers over the years.
BACKGROUND
With his degree in Business Management and the many years of experience behind him, Bob knows what it takes to bring together a buyer and a seller, ethically and efficiently. A successful real estate transaction takes a lot of time and hard work. Each one is unique and requires the agent to stay on top of it from beginning to end. This is Bob's forte. From preparing the home for the market or finding homes that match a buyer's needs, Bob spends hours doing research, paperwork, negotiating, and attending inspections. Then he diligently follows up on inspection-related items, coordinates with the mortgage and insurance companies, and sets up and attends the closings. You can depend on him to handle every single issue that comes up along the way. Bob really cares about people and understands how stressful buying a home can be.
AREA KNOWLEDGE
Bob knows the Tampa Bay area inside and out. He is "nearly" a Florida native, having lived in the area for over 25 years. As a real estate investor, he has built, bought, and sold many homes, condos, and vacant land for himself and his family. As your Tampa Bay professional real estate agent, he will provide you with the same level of care and service that he would offer his own family if they were entering into a real estate transaction. Bob Lipply is very familiar with deed restrictions and by-laws of subdivisions as he has served an multiple HOA committees.
FAMILY MATTERS
Bob has been married to Donna since 1989. Donna is a "behind the scenes" Lipply Real Estate member, working on the website in her spare time, marketing, and doing whatever is necessary to support the team. They have two grown children who still live in the area.
INTERESTS
The Lipply's enjoy the spare time they set aside for family to cruise Tarpon Lake on their boat, fish in the Gulf of Mexico, golf and play tennis. They spend time at vacation home near the Smokey Mountains in Tennessee when they need a break to get away.
MISSION STATEMENT
Lipply Real Estate's mission statement supports the following: Serve with compassion and patience, lead with integrity and inspire customers to realize their real estate dreams.
READ ROBERT LIPPLY'S TESTIMONIALS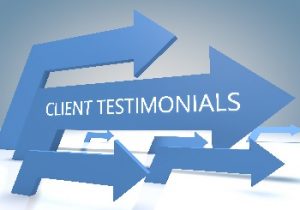 I think we will be very happy with our choice... Dear Bob - thank you so much for all your help and patience during our "new" home search. We really appreciate all that you did to make our home sale as smooth as possible. Your generous gift was unnecessary but much appreciated. With all the work ahead of us the funds will be put to good use. You and Donna will have to come and visit when the work is done and we have finally moved in. Thank you again for everything!"
--Ellen and Don Kent
We were impressed by your interested in our project... Thanks Bob for the home warranty on the property we purchased, that was so very kind of you. What a really lovely thing to do for me; I appreciate your generosity very much particularly in light of this not being much of a commission for you. We know that my little villa was not the sort of property that realtors can make a good living out of but you treated us like we were million dollar customers. Again, thanks so much for all your help & kindnesses along the way. I certainly wouldn't have been able to purchase such a lovely villa without your interest & devotion. Ginny, Harvey & I felt from the time we met you that you were much more than just a realtor. I've been in hospitality most of my life & I know from personal experience that people are very quick to complain but rarely take the time to praise someone. You are really very special!"
--June from Northern Australia
His ability to listen to our needs, professional, and non-pushy attitude had won us over... When we first became serious about purchasing a property in Florida, we spent time with three different realtors. At that point we just wanted a sense of what was out there. Eight months later on our return visit we decided that Bob Lipply would be our sole realtor. We felt Bob was someone who you could really trust and with buying a home so far from ours that was real important. He took the necessary time with us and explained and showed us different areas. Finding a home in the current market wasn't easy, but were extremely happy with our new investment. We feel we have one friend now in Florida and look forward to moving there and making many more. Thanks, Bob"
--Norm & Margo Moulton, Biddeford, Maine
He went out of his way to meet our needs... If we had one word to describe our experiences with Bob Lipply as our Agent it would be...trustworthy. We lived in New York and wanted to purchase a home in Florida. We didn't know of any real estate agents in Florida when Bob's name came to us. Enlisting his service was the best decision we could have made. We learned that we could trust everything he told us and everything he said he would do for us. Bob Lipply will always be our Broker in Florida."
--Mr. and Mrs. Jack Murphy, Holiday, FL
Bob's availability was great, he was extremely helpful... Buying a property from afar can be a rather complicated process especially when you live as far as us, that is, in Italy! With Bob's help we were able to view many properties in a very short time and finally close a deal for a condo in Clearwater within 2 weeks. We really appreciated his competence, advice and kind manner."
--Alison and Mauro, Milan, Italy
Bob Lipply is forthright and knowledgeable and made a complex process very simple... My husband and I have worked with other real estate agents in the past. At times they would take us to places that we were not really interested in, and that didn't fit the specifications that we asked for. I felt many times we were not being listened to and wasting our time. But since meeting Bob, that has all changed. Bob has helped us with buying and selling numerous houses. He has listened to what we want, and only showed us places that we are interested in. We feel secure in the knowledge that everything is taken care of. Bob's biggest strengths are his honest and integrity. He is a real straight shooter and people appreciate working with him. In addition, since investing in property through Bob, my husband and I have developed a very close friendship with him and his wife Donna. One that we are very grateful for, and know will last a lifetime."
--Christine Lindsay, Tampa, FL
Everyone in my family is so excited about the second home we purchased in Clearwater, Florida... Thanks so much for all the extra effort you put in to make this transaction stress free. My mom and sister just got back from staying in the unit we purchased and they loved it. My mom didn't want to come back home and my sister said she would move there in a heartbeat. My wife and I are planning to go down for a few days in the next month. Thanks again Bob!!"
--Tim Manczko, Chicago, IL
Bob's relaxed manner and great listening skills made us feel comfortable... My wife Sharon and I would like to thank Mr. Bob Lipply for services above and beyond duty. It was our first home buying experience and he was calm and a great listener. Prior to working with Bob, we had another agent who showed us a few homes. Though we never committed to her, the properties did not interest us at all. We felt she didn't understand our needs, but Bob listened to us. You could ask Bob any question and if he didn't know the answer, he would find out and get back to you in a timely fashion. He also recommended a mortgage broker, an insurance agent and a home inspector who were all excellent. Although we looked at about 35 homes, Bob was always professional and fun to be with. We are very happy with the home we purchased and still feel comfortable enough to be able to call on him. We highly recommend Bob Lipply for all your realty needs."
--St.Clair and Sharon Maynard Jr.
Buying a house from 1100 miles away can be a tough process... Found Bob Lipply on the internet and contacted him first by email. Other real estate agents might have been reluctant to spend any time with somebody in New Jersey who just might buy a house… But Bob jumped right in and started helping us sight unseen. Bob knew that we could only go so far with the process before coming down and seeing houses in person. It took a lot of time and a lot of coordination, as well as eventually two trips into the area before we found the house we were looking for. Bob made the time for us to handle all the long distance communication and spent the best part of two days traveling with us to check out the homes we were interested. My wife Terri and I now own a home in Tarpon Springs and we couldn't have done it without him. Thank you Bob!"
--Jim & Terri Stahl, Somerville, NJ
Bob did a good job of shooting straight with me, and never pushed me into anything... I'm a recent college graduate located in New York. I have not had enough time yet to develop a large portfolio, but I knew I wanted to acquire some property assets. Florida presented a better opportunity for me than New York, but it's so far away! So Bob made it all happen for me. He did the leg work to get me a pre-construction condo within my budget. He hustled to get me photo's since I did not have time to get to Florida personally. He set me up with a loan agent as well as a rental agency. In a competitive market, Bob Lipply really was able to add a personal touch that made the whole process as comfortable as possible. Thanks for the help Bob."
--Justin M. Rowe, Sidney, NY
Working with Bob was so easy... He really simplified the process for me and explained everything I needed to know. My house sold for the asking price in the first week. It was so quick that we had to cut our honeymoon short to move out, but since we got the asking price, it was worth it."
--Brian and Cindy Davignon, Tampa, FL
Bob Lipply is a person with integrity, who is patient and hard working... Buying a new home or investment property can be an overwhelming, frightening experience but even more so when looking to buy in a new state. Where do you begin? It helps to have a real estate agent you can trust, who really listens to your needs and who knows the area. Bob Lipply guided us through the process every step of the way. Bob helped us feel at ease, answered all our questions and negotiated a good deal for us. We could never thank him enough!"
--Brad and Carol Belleville, Buffalo, New York
We have bought two houses now with Bob and have been very happy... Bob Lipply made buying a new home so easy for my husband and I. He was very patient in answering all of our questions, and taking us to look at many different houses. He let us choose what houses we wanted to look at, and never pushed us into looking at something we were not interested in. We have bought two houses now with Bob and have been very happy with both. We strongly recommend him to anyone looking at buying a home."
--Karen & Naresh Adurty, Oldsmar, FL
Bob made our house hunting a "no-hassle" pleasure... I wanted a quiet yet competent professional agent to help Alleyne and me find "our" new home in Tarpon Springs. After several false starts with agents,we chose to work with Bob Lipply and were delighted with the manner in which he served our needs. Bob worked with us via email to establish a thorough understanding of our requirements and dreams. He then tailored a viewing agenda that covered our interests with an occasional prospect outside our boundaries to insure we knew the full market. He was patient and helpful in the showings, timely and thorough in his responses and just an overall fine partner in our search. The preps for the closing and the closing itself were handled in the same quiet, competent manner."
--Alleyne Newcomb and Jeff Brown, Tarpon Springs, FL
Send Robert a Message or a Testimonial