ABOUT THOMAS TOWNS, REALTOR®
Licensed, State of Florida
Thomas Towns, Associate Broker
www.newhomefuture.com
(727) 455-4318
CREDENTIALS
Thomas Towns has consistently provided outstanding customer service as a Realtor and Broker Associate in the Tampa Bay Florida area with Lipply Real Estate since 2005. In fact, since beginning his career he has averaged over 5 million in residential sales per year. Thomas Town's total sales year to date will top 60 million as of 2017.
CUSTOMER SERVICE
Customers choose to work with Thomas because of his amazing work ethic, expertise and experience. Earning his Broker's License in 2013, Thomas continues to work diligently with buyers and sellers in an effort to help satisfy the needs and desires of his strong base of repeat clients as well as new customers coming into the Bay area market. Quite simply, he is trusted by many to provide unmatched service that is coveted throughout the industry.
Thomas's extensive knowledge of the Greater Tampa Bay residential real estate market is unparalleled. His customers have consistently sought his advice and trusted his judgment on properties ranging from modest residential homes to million-dollar luxury properties. He prides himself on providing the most up-to-date information in an ever-changing market. As a result, his customers can use that information to make the most informed decision possible when making critical financial real estate related decisions. Providing market trends, precise comparable sales data is something that separates Thomas from his competition.
In addition to the sales of some of Tampa, Clearwater, and St Petersburg's most desired single family homes and condominiums, Thomas also manages an incredible team of agents that also provide fantastic service and are equally committed to professional excellence and maintaining supreme work ethic when working with their customers. In an effort to provide the highest level of customer service possible, Thomas has recently earned the distinguished ABR® Accredited Buyer Representative Designation from the National Association of Realtors. Only about 4,000 Realtors in the United States have earned this valuable distinction.
BACKGROUND
Thomas is a graduate of Florida A&M University and lives with his wife in Trinity Florida and services the Greater Tampa Florida area.
The Lipply Real Estate group is proud to welcome Thomas Towns as a tremendous asset to our staff.
READ THOMAS TOWNS' TESTIMONIALS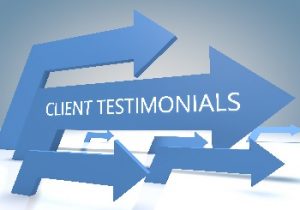 I'm old and I've bought and sold a number of homes for personal use and been involved with commercial real estate for decades. Seen a lot of real estate industry folks come and go. Some fair. Some good. Some great. Few, if any, absolutely stellar. STELLAR! I mean exceptionally above and beyond – by a large measure no less – any reasonable expectation for service, professionalism, knowledge, ability, humor, energy, timeliness, responsiveness, courtesy and the plain old ability to get the job done! Thomas Towns is that stellar individual. He is the bomb. He is the consummate professional who knows his trade (all of it), is a master negotiator, appreciates his clients' goals and a guy who listens first, develops a plan and then executes the plan. He does what he says he's going to do and when he says he'll do it! That's becoming a rarer and rarer thing!

Thomas is not a small guy but his ability to raise the bar higher than any other agent/broker exceeds that of the biggest power lifter! He is a credit to Lipply Real Estate and anyone looking to buy or sell a home would be making a big mistake if they did not meet with Thomas (safely) first! My family considers ourselves lucky and all the better for having had the distinct pleasure of working with Thomas and our only regret is that he succeeded in getting us into the house we were looking for and now our need for his services is done. I will consider it a gift to any friends or family of mine to recommend Thomas if they ever have the need to find a pro to assist them with their real estate needs.
–Bruce Bieber

Thomas Towns is the absolute best Real Estate Agent! His honesty, integrity and ability to actually hear what you are saying are just some of his qualities. And best of all, his friendship is something that is very special to my husband and I. We have and will recommend him highly always.
–Paula Yocum

Thomas was great to work with. My wife and I moved to Arizona a couple months ago, but we did not have the time to list our boat rack before we moved. We found Lipply Real Estate online with a previous listing at our marina. I filled out the online information and Thomas contacted us the next morning. He offered to research the marina listings and recent sales, plus go to the marina to check things out. He was very professional and kept in contact with us with email and phone calls. I was very comfortable working with Thomas from 2000 miles away. He made everything so simple for us. Yes, I would recommend Thomas G Towns Jr. for any Real Estate needs.
–Dave Shamblen

My husband and I decided in April 2015 that we wanted to relocate to Southwest Florida. We began our search and we had difficulty finding a realtor that would truly listen to us and find the ideal property and location. A friend of ours told us we needed to look in the Tampa area. I had a friend of a friend tell us we should work with Lipply Real Estate. Thomas Towns called me within an hour of our online request to speak with an agent. He was extremely knowledgeable and at the same time very passionate about helping us find our Florida dream home. He knocked it out of the park! He found us the perfect 55 plus community and the perfect home. The day we went to look at homes, he picked us up at our hotel and spent the entire day with us looking at 8 homes and educating us on the market and communities. We sold our home in Illinois and moving to Florida June 1st. We have bought and sold several homes but have never had such a positive and fun experience as we had with Thomas. We are so grateful and thankful for Thomas. Thank you!
–Tom and Debbie Hicks

We have had the pleasure of working with Thomas now on our 3rd property purchase in FL. Our experiences are slightly different in that we live in the Pacific Northwest, so our time spent viewing properties prior to purchase is always on a strict timeline. Thomas has always come through for us with great options, guidance and services. He is not only our real estate agent, but an excellent property manager for us as well. We will no doubt continue to work with Thomas on our current properties and any possible future acquisitions! We highly recommend Thomas to anyone looking for a home in FL.
–Bill & Tina Handlin

Six years ago my wife and I moved to the Tampa area having no idea what to expect. Thomas Towns helped us quickly find the home of our dreams and made our transition from Pennsylvania absolutely seamless. This year, we decided to sell our house and move on to the next adventure. Thomas was the first call I made. He is, hands down, the BEST real estate agent anyone could ever hope for. Always the consummate professional, he has been there to answer every question and concern at any hour of the day. After a 2-month emotional roller coaster trying to sell our house, Thomas came through with a last-minute miracle deal that met our every requirement. If you're looking for a no-pressure real estate agent that will do his utmost to make sure you get the home of your dreams, or you need help from someone who will go way above and beyond to help sell your home, look no further than Thomas Towns and the Lipply Real Estate group.
–Ryan and Michelle, Tampa, FL

Thomas Towns and the Lipply Real Estate team did a fantastic job with our house hunting adventure and purchase! Thomas is very personable and easy to work with. He responded to text messages and e-mails promptly throughout the process and answered many questions that made us aware every step of the way. I highly recommend Thomas and his team! We had a great experience and are blessed with a wonderful new home!
–Brandon Pastore

Thomas is an exemplary professional. "We truly appreciated his tireless work ethic, overall assistance and support throughout the purchase process. We highly recommend him for any real estate needs and plan to use him in the future should the need arise.
–Paul & Thelma

We really felt like Thomas truly cared about finding us the perfect home…"My fiancé and I just bought our first home in Seminole and thanks to the help of our realtor, Thomas Towns, we were able to get the house we wanted at the price we wanted and more importantly, he made it a painless process. Everyone told me how much of a hassle buying a house could be and frankly, we were dreading the process. The moment we met Thomas Towns, we knew everything was going to be alright. He was always available whenever I called him and if we wanted to see a house he would say how about today or tomorrow? He was so friendly and very professional. We would definitely recommend him to anyone!
–Dana Olsen and Shawn Ingram, Seminole, FL

Thomas' professionalism and dedication are unparalleled…"As a native Floridian currently living abroad, we solicited Thomas Towns help to find our very first home. From the beginning, Thomas made my husband and I feel like he understood our requirements and cared about our needs. He showed us countless homes, always providing important information on the properties and neighborhoods. He never tired of our many questions, and made the sometimes exhausting process of purchasing a home easy. When we couldn't fly to Tampa to see the homes he happily took the time to show the properties to my parents so they could send us photos/videos. His friendly, helpful, no-nonsense approach to real estate is one of the reasons we have our beautiful home today. Thank you, Thomas. When it's time to purchase our next property, you'll be the first person we call.
–Andrea Santolalla

We just purchased our home from Thomas Towns and we think he was great, helped us with everything we need from insurance, home inspections, and lawn maintenance. We would gladly recommend him to people that are looking for a home and we would use him again.
–Jayne Resende
Send Thomas a Message or a Testimonial