ABOUT MONICA MALTESE, REALTOR®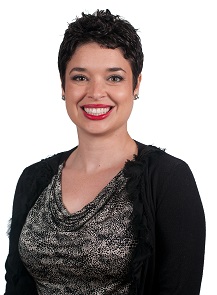 Licensed, State of Florida
Monica Maltese
Background
Monica Maltese is a native Floridian. Born in Orlando and raised in Brandon, she got her Bachelor's degree in Psychology at University of South Florida in Tampa. She loves the Florida lifestyle and enjoys helping others find their perfect place in the sun.
She left almost 20 years of retail sales to go into real estate because she has a knack for assisting others through the process of buying and/or selling a home. She takes each day one step at a time, whether it's working with a first time home buyer, investor, or family. Her experience in sales and customer service make her a definite people person and she is motivated to please.
Abilities
Monica pays attention to detail and communicates to her customers right away. She believes that communication is the most important part to any relationship whether it's personal or professional. She will listen to your needs and work diligently to find whatever it may be to suit those needs.
Personal
Monica strives to learn something new every day and tries to find the fun in ANY situation. She is an adventure seeker! From riding motorcycles to kayaking to mountain biking, she loves to explore new places. She is a caregiver to her grandmother, and she understands how important having the perfect home for your family is.
Read Monica Maltese's Testimonials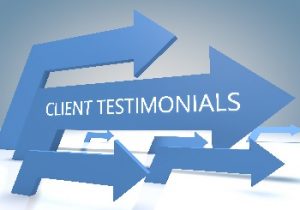 We were looking at homes in Florida on the internet and happened to click on "get more information" on one that was Monica's listing. She called me with 30 minutes (maybe less) and asked questions as to what we were looking for and timeframe, etc. We must have seen 30 houses (in person) and lots more online until we were able to find our perfect home. We found a few that we liked and tried to put in an offer the same day and they were already under contract. Monica was very patient with us until we knew what we wanted (and didn't want). From day one, Monica was accommodating, informative and extremely helpful. In the end, Monica actually saw the house we purchased and based on her recommendation and the trust that we built, we put an offer in without seeing it until the next day. She took care of setting up all the necessary inspections and assisted in getting homeowners insurance. The house exceeded our expectations as did Monica. I would recommend Monica to anyone looking for a realtor in the area.
-Sue Rohn

We came to Florida this fall with the intent of purchasing a home. How did we become acquainted with Monica Maltese? After driving around several neighborhoods we wrote down the names and phone numbers of several realtors. Monica was the only person who returned our call. And we were blessed because of this. Monica has been a joy to work with. She was both understanding of our needs and always professional. If the opportunity arises, we will recommend Monica to friends who are interested in relocating to this area. Our sincere thanks.
--Carl and Sharon Beyer

Monica Maltese was such a great help through the whole process of looking for and buying a home. I have dealt with realtors before and no one put in the effort and time to help me understand the housing market here in Florida than Monica. She made things so easy for me as far as providing me with a Mortgage company and an inspector that was very pleasant to work with, Monica answered every call or text I sent within minutes. She truly is an amazing realtor, and just a beautiful person all around. I can say she is the first friend I have met through the community in which I found my home. I would recommend her highly to any one looking for home.
--Deborah Accomando

Monica was amazing! She took gorgeous pictures of my home and listed it immediately. It sold the next day! The "Amazing Monica" went above and beyond in helping me through to closing. She kept me informed of what needed to be done and all documents were sent back and forth quickly, expediting the process. She is not only dedicated & organized, but was very cheerful during a stressful time. I've moved to New Jersey and found a home that I now have a contract on. The agent representing me is the polar opposite of Monica. Wishing you were here, Monica!!
--Terry Sapp

My husband Juan and I were looking to purchase a new home for our family. Being first time home buyers we didn't know much. We talked to some realtors that weren't helpful just as we were ready to give up hope we found Monica Maltese we were doing the USDA loan so we needed specific guidelines we had to follow. Monica went above and beyond to help us every step of the way and answering every question we had she is a great person and does a fantastic job. We are now happy home owners and couldn't have done it without her.
--Amanda and Juan Rivera

If you are looking for an exceptional Realtor that will provide you with outstanding service and go the extra mile for you, I suggest Monica Maltese. Monica took a series of photographs that showcase my home to a tee. Add to that was a description of the home that was incredible! Not one feature was missed! Monica also prepared brochures for the home that she made available to visitors and other realtors. With Monica as my realtor, I had a contract for full asking price in 10 days!
-Dee Palkevich

Monica was an absolute pleasure to deal with! She took the time to show me homes in many different areas that fit my budget and commute requirements. A + Service and a great positive attitude!
-Jason Vogel

My husband and I were introduced to Monica Maltese when we began our search for a home in Florida. Our search was going to be an unusual one since we would be going back to Colorado in a few days, so we needed an agent we could fully trust to find the home we were looking for. After looking at only 4 homes, Monica knew exactly what we wanted. Monica sent us pictures and videos of homes she thought would interest us. In less than 3 months we had closed on our new home. We did all of the closing through the mail and it was made easy thanks to Monica. We could not be there for the inspection, so Monica even took care of that for us. We saw our new home for the first time about 3 weeks after the closing and were so pleased! Monica went above and beyond anything we were hoping for. We would recommend Monica Maltese to anyone wanting to have an enjoyable experience when looking for that special home.
-Gary and Dee Duke
Send Monica a Message or a Testimonial