ABOUT LAUREN TRACEY, REALTOR®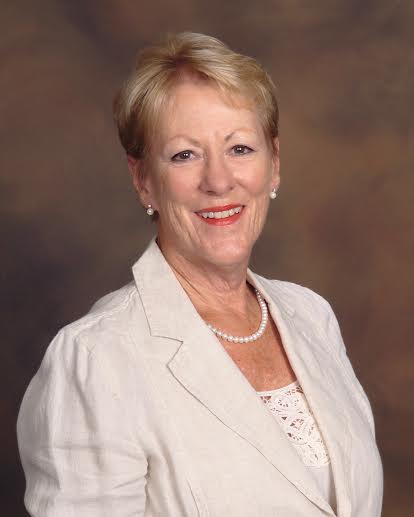 Licensed, State of Florida
Lauren Tracey
(727) 753-9219
Lauren Tracey's Listings and Recent Sales
Lauren Tracey is Lipply Real Estate's presence in North Pasco. She is available to assist with your real estate needs from New Port Richey to Weeki Wachee. Her real estate career started in Pennsylvania in 2001 with a large tri-state brokerage, and she became a multi-million dollar producer within five years. She and her husband moved to the Tampa area in 2005 where she became a realtor in Florida.
Background
Lauren's reputation as a problem solver is one of the things clients especially appreciate. With a degree in Business & Communications and her strong background assisting sellers in marketing their property, she will implement sales strategies that will garner good results in the market place and keep both buyers and sellers vested in the process.
Skills and Experience
With many years of experience, Lauren is a successful negotiator, strong contract facilitator, and works diligently with home inspectors, mortgage brokers, and county officials to ensure a positive outcome for everyone. She is a certified new home construction specialist, training with Tampa's elite builders and brokers to hone the skills that are required to represent a new home buyer.
Areas of Expertise
As an avid golfer, she has a extensive working knowledge of the best gated, golf communities in the area. She is knowledgeable in deed restrictions, home-owner associations, and amenities of the many communities this area has to offer.
Communication & Ethics
It has often been said that there is no substitution for effective client communication in real estate, a code she lives by. Lauren is a truly dedicated real estate professional who enjoys what she does and will go to great lengths to achieve a buyer or seller's dream of home ownership.
Lipply Real Estate is pround to have Lauren as a member of our team!
Read Lauren Tracey's Testimonials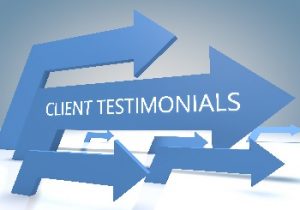 If you are looking for a realtor who blends strategy, deep industry expertise, kid-glove attentiveness with an uncanny ability to make a scary process comforting instead, then Lauren is the realtor you've always hoped to find! Helping my aging parents transition from their large home to senior living was an anguishing process especially since we were working on a short timeline. Lauren was supportive, and her soothing approach really helped to remove the stresses and fears that come with selling a home. She went the extra mile to make sure we were provided with detailed, timely, and accurate information from the beginning of our working relationship to the end and was able to sell and close our home within 3-weeks!
--Laurie Tarter

We would like to express our deep appreciation to Lauren Tracey and Lipply Real Estate regarding the sale of our home in Heritage Pines. The whole process was expertly done and closing stress free. Lauren was truly professional and made our adjustment to relocate so much easier! Again, thank you!
--Marcia Letterer

It was a pleasure dealing with Lauren. Nothing was a problem, everything had an acceptable solution. The sale was done quickly, and efficiently without stress.
--Arnold Karp

Lauren Tracey made purchasing our Florida home easy even during the COVID-19 Pandemic. After a few showings, Lauren Found us the perfect home. We are now happy Florida residents!!
--Roger & Denise Sherman

We enjoyed working with you, Lauren. You were honest with us in setting a price and always willing to listen and let us decide for ourselves. When it seemed that nothing was happening, you always had a positive outlook. So we persevered and were pleased with the outcome. Thank you!
--Carolyn & Ludwig Wallner

Hi Lauren, I hope you and Dick are well and staying safe. If I ever need an agent again I won't hesitate to call you.
--Robert Ferri

Dear Lauren, I like to express my thanks for selling my villa on the 14th holf golf course. On sale July 2nd, moving out July 14th and closing on July 25th. You are very efficient and helped a lot. I now live at the Regency Residence, a very friendly place & very beautiful. A nice new chapter of my life begins well. Thank you for being so professional & helpful.
--Helene Barduhn

It was our pleasure to work with Lauren in our search for a smaller home. She sold our bigger home in less than an hour and quickly went into search mode for our new home. Always confident, supportive, intuitive and inform, she quickly found us a home we love. Always easy to talk to and respectful of your concerns.
--Pat and Barry Liston

My husband and I recently listed our home with Lauren Tracey of Lipply Real Estate in Palm Harbor. Lauren sold our home and assisted us in locating a home at Heritage Pines. Lauren was such a joy to work with. She is truly a professional and an asset to Lipply Real Estate. Not only did we feel we had one of the best agents, we also make a friend. Thanks Lauren!
--Mike and Julie Narancich

Hi Lauren, Just wanted to thank you for the great job assisting us in purchasing our new property . Your professionalism and knowledge were really appreciated. We also found you very approachable and prompt in returning phone calls etc. All in all a successful purchase and closing.
--Mike and Jan Martinelli

Lauren listed my mother's home during a very difficult time for our family. My father had just passed and we were moving my mother to Colorado immediately. In spite of my family not being in Florida while the home was listed and then under contract, Lauren was there every step of the way to assist in accomplishing the maintenance items necessary to accomplish the successful closing on my Mother's home. Given all the other issues we were dealing with due to my father's passing, Lauren was both sensitive to our circumstances yet tenacious at the same time to achieve our goal of selling my mother's home quickly.
--Christine Rondinelli

Thank you very much for your outstanding Real Estate Services during the purchase of our Florida home. Janet and I appreciated your in-depth knowledge of Heritage Pines, Florida Real Estate Law, and your patience. Your quick and thorough responses made the process easier; especially for us living out-of-state. We will most definitely use your services again, if the need arises.Thanks again.
--George and Janet

Lauren, Many thanks for making the recent purchase of our house at Gentle Breeze so efficient. We especially appreciated how quickly you responded at every step in that process and how professionally you handled even the most difficult challenges. The most difficult of those was our request to close within two weeks of the contract agreement. You worked miracles to make that happen. We would recommend you to anyone who is looking for an excellent realtor.
--Bob and Diane Helgesen

Lauren has sold two homes for us, so we are repeat customers. The first house sold in just two weeks, and the second one sold in less than 24 hours! We were so pleased that she was always available, dependable and thorough, giving us great advice when we needed it. We highly recommend Lauren Tracey!
--Larry and Sherry Churchill

Hi Lauren, I just wanted to take a moment to thank you for all that you did to get my house sold and closed. I enjoyed working with you, not only your professionalism but the fact that you went above and beyond the call of duty.. Throughout the entire process I felt that you really cared and trusted that you were doing the very best to get the deal together. No matter how much extra you had to do, I knew that you were doing it because you cared. You were always on top of the market and knew everything that was going on in here. I will not hesitate to recommend you to anyone that I know of that wants to buy or sell a house. Thank you so much.
--Betty Tincher

Dear Lauren, We wanted to thank you for your efforts and interest in selling our home. Please know your work has made it possible for Betty to make this sale happen. We so appreciated your knowledge and experience in helping us be better informed. Your enthusiasm was a plus and made us want to work with you. You're an asset to your Heritage Pines clients -- they are fortunate to have you. It was delightful to meet you. Thank you again for your time! Sincerely,
--Patti and Chuck

Lauren, it has been quite a journey to get where we are now! I couldn't imagine doing it with anyone else. I want to thank you for all you did. I feel you also helped me on a friendship level as well, and for that, I am very appreciative. You are an amazing person and great at what you do! I'm home!
--Kim Durcher

Lauren, just want to say thank you for being our realtor! We appreciated how smoothly everything went and hope Susan will be happy in my mom's home. We were so pleased to learn she moved there to be near family. Again, thanks for all you did!
--Sherry Churchill

We want to thank Lauren for finding the exact house that we wanted. Lauren was out of town at the time but she worked so hard to make sure that the sale went through quickly and efficiently. She is a true professional. The whole process of buying and selling a home was overwhelming to us but her experience and many years as a realtor guided us and expedited everything from beginning to end. We really appreciated all she did for us.
--Christine Lyon

Dear Lauren, Just a short note to say how much we appreciate the great job you did selling our former home here in Heritage Pines. Immediately upon taking on our listing, you suggested many helpful ideas to improve the presentation, and implemented a skilled marketing strategy. We were surprised and delighted to receive a valid offer so quickly. While we were away visiting family, you were extremely generous with your time, to help the closing process move forward. The professionalism of you and your company, in terms of feedback and response to questions and problems, was instrumental in bringing about a successful sale and closing experience. You were referred to us by several of your satisfied clients and we will happily recommend your services to family and friends in the future. Thank you again for bringing a friendly, personal, calming and professional atmosphere to the whole experience.
--George and Kay Williams

My parents were both realtors when I was young. I grew up with a special dislike of that career. I was not looking forward to this whole process of house selling, especially with both of my parents newly placed in a veterans nursing home. But this became a learning experience for Robin and me. It wasn't just about selling a house. It was about including my Dad in the process, to the best of his 93-year old capabilities, and giving him that last dignity. It was about patiently explaining the simplest concept to my dementia-hazed mother who, in the past, owned her own real estate company and broke many glass ceilings in the field. It was about a daughter and daughter-in-law who was far from home, green in elder care, and just wanted to be done with it all. Your diligent travels to the nursing home, the swift return of emails & phone calls, business honesty without hype, and an all around nose-to-the-grindstone work ethic were a godsend to us all. Oh yeah, AND you sold the house! Thank you! I would be more than happy to recommend you and your company, and wish you all the success you can handle!

Lauren your efforts in guiding us through this transaction was really great. You kept us informed of all aspects and answered every question of which there were many. Your personality sure matches your profession, positive and smooth. You have a calming demeanor which was needed during my frustrations, particularly when trying to deal with that so called outfit called Quicken! Thank you Lauren, a pleasure working with you and hope to see you around the Pines.
-Mike & Kathy Bixby

Lauren is an awesome realtor. We bought our house over the internet. Since we had not seen the house we needed her knowledge of the area. And her eyes to inform us of all the questions we needed answered. She was very thorough and prompt. After closing she has stayed in touch and has offered her assistance. We would highly recommend Lauren.
-Keith and Connie Lytle

As for working with Lauren, the only word needed is "Wonderful" - on a scale from 1 to 20 - she gets a 20.
-Sal and Louise Cuciniello

Lauren sold our home within an extremely short amount of time as well as assisted with matters that were not her responsibility at all (since we were out of state). We would highly recommend her to anyone.
-Erik and Sheri

Lauren not only assisted us in finding the perfect home, but helped us navigate through the entire buying process. We had several snafus with a very difficult mortgage company. Lauren extended herself consistently to make things go as smoothly as possible. She demonstrated expertise, knowledge and most of all encouragement and a sense of humour just when we needed it. I would highly recommend her!
-Linda & Bill Tory

My wife and I would like to thank Lauren Tracey for the manner which she helped and advised us in selecting the house we eventually purchased. Her professional manner, honesty and integrity shown through in every step we took throughout the entire process. Lauren's assistance in keeping the mortgage and title companies on track was also a huge help. We would recommend her services to anybody in the market for a new home or interested in selling their existing home.
-Jim Wheeler & Carol Kutchey

What a pleasure it was to meet Lauren, she is a true professional in her field as a Realtor. She gave me excellent advice and carried through from start to finish, keeping me informed constantly. The closing was simple, easy and again very professional. I would throughly recommend Lauren to anyone looking to sell their house or indeed looking to buy, thanks again for everything.
-June Farragher

I just wanted to take a moment to thank you for all that you did in helping me find the exact home I wanted at Heritage Pines. It was an absolute pleasure working with a realtor who understood my needs and preferences and was able to quickly hone in on available properties. You recognized that I had limited available time to view homes, and you correctly chose those with the proper potential. No time was wasted, and I was amazed at how quickly I was able to reach a decision. Also, you made the entire process from beginning to end appear to be effortless. As a somewhat typical home buyer, who experiences the process maybe three or four times in a lifetime, the process can be overwhelming and nerve wracking. However, you calmed my nerves and expedited everything that you possibly could. I look forward to my time at Heritage Pines, and I truly believe your 'introduction' has set the proper tone.
--Ken Bracht

Lauren was the best! No pressure just pure professionalism but friendly and informative! Great experience
--Barbara Hebert
Send Lauren a Message or a Testimonial