ABOUT KEILYN FIX SOLIS, REALTOR®
Licensed, State of Florida
Keilyn Fix Solis
(727) 272-3930
CUSTOMER SERVICE
Real estate is not only a job to Keilyn, it is her passion. Keilyn is ready and able to serve Sellers, Buyers, and Investors. It is her goal to exceed her customer's needs and expectations. She looks forward to helping clients from all over to find a home or investment property in Florida that suits their needs. She believes that trust and consistency can build a long-term relationship with effectively well-taken care of customers. She looks forward to being your future and forever realtor!
BACKGROUND
Keilyn was born in Panama and grew up in Florida's beautiful sunshine state. She has been a Florida resident since 2002. She is a graduate of St. Petersburg College, Clearwater Campus with a Bachelor of Applied Science in Paralegal Studies. Keilyn has two years of finance experience from working at a financial institution. She worked as a relationship banker navigating her customers through financial decisions. She handled personal and business accounts inspiring her customers to exceed their dreams while giving them a plan on how to do so.
MISSION STATEMENT
Serve with compassion and patience, lead with integrity, and inspire customers to realize their real estate dreams.
READ KEILYN FIX SOLIS' TESTIMONIALS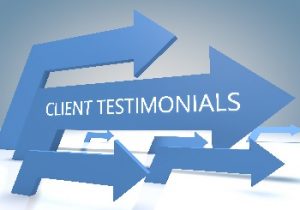 Keilyn Fix Solis is very knowledgeable about the area and always there to answer any questions. Any day any time she was there. Sent us as many listings as were available. Always found us the answers to our questions. Even before we got to Florida she kept us in the loop. We would and will recommend her highly. Thank you so very much Keilyn!
–Jerry & Ginger

I wanted to thank you for all the extra effort you put into making this transaction move smoothly. When I had questions your response was always quick and resourceful. You went above and beyond .Your service was Class A professional and effective as it gets. Keep up the great work.
I will be referring you and seeing you again in the future I'm sure
–Edward Lobert
Send Keilyn a Message or a Testimonial