ABOUT JILLIAN JAMISON, REALTOR®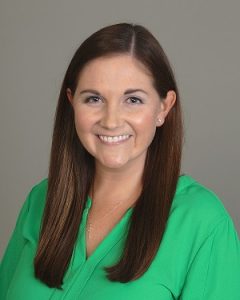 Licensed, State of Florida
Jillian Jamison
(727) 804-7622
Jamison Team Listings and Recent Sales
Background
A graduate of the University of Florida with a bachelor's degree in Business Management, Jillian's first career was as a personal banker. In addition to setting up new accounts for both business and private customers, Jillian also provided goal-based services to assist customers in planning their savings and their retirement. Working in this capacity permitted her the opportunity to hone superior customer service skills and excel in problem resolution.
Abilities
Raised in the Tampa Bay area, Jillian grew up with a passion for real estate. Well before she was a Realtor, Jillian would spend many weekends visiting open houses and model homes to remain current with design and architectural trends while paying close attention to which amenities and improvements brought the best value to a property. Despite her successful banking career, it was a career in real estate that was always in the back of her mind. Jillian obtained her Realtors license and carefully considered making the occupational transition. When an opening surfaced with Lipply Real Estate, Jillian seized the opportunity to work full time in the industry.
Customer Service
Never a salesperson, always a trusted professional; Jillian relates well with her clients but also keeps them informed and at ease. Hard working and detail oriented, Jillian's expertise in targeting specific objectives has made her an invaluable resource. By putting the customer's needs first and integrating those into the procedural context of the real estate transaction, she keeps the balance of power where it belongs, with the client.
Personal
Currently a resident of the beautiful Longleaf subdivision in New Port Richey Trinity area, Jillian has a Maltese named Mitsie, enjoys tennis and is an avid college football fan.
Lipply Real Estate is proud to welcome Jillian Jamison to our office.
Jillian wins the 2022 Agent of the Year Award.
Read Jillian Jamison's Testimonials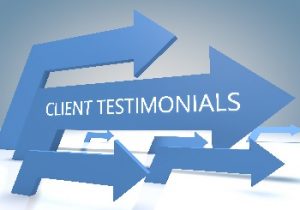 I have bought and sold several homes in my lifetime, always using a realtor. Jillian go above-and-beyond any realtor I have used in the past. She is well trained, returns your calls, texts and emails. You will not be disappointed. Call her now!!
-Jan Davis

My fiancé and I were first time home buyers and were recommended Jillian from a friend. You could not pray, wish, or hope for a better experience than what Jillian provided! As you can imagine we had many questions as first time buyers, PLUS we needed to get out of our condo we were renting in a very short time. So time was of the essence. Jillian began by asking us our exact preferences in a home. We gave her our max budget, size, etc. and NEVER received anything but what we specified in our guidelines. I know a lot of times realtors will try and upsell you a higher priced home so they get a larger commission but that never even came close to happening. Our wishers were respected. Weather it was 8 AM or 9 PM, my fiancé and I would nervously ask Jillian questions about a home and weather we can see it the next day. Jillian ALWAYS Answered is kindly and never seemed frustrated no matter the time. On top of that she always found time on very short notice to meet with us and show us homes even if we asked the evening before. When it came time to try and make our purchase, Jillian was extremely knowledgeable about every single upcoming step and diligently, steadfastly worked with the seller and lender. Once again my fiancé and I had questions upon questions and concerns, all of which were answered kindly and promptly. If you're considering another realtor, I can guarantee that your experience will not be better. Jillian was perfection when it came to helping us and I'd be satisfied with way less. Her standards went above and beyond!
-Frank Jesselli

We have purchased and sold several homes but this is our first purchsse in Florida. We were totally impressed with Jillian's efficiency and professionalism. She is personable and knowledgeable, readily available, and truly cares about her clients' satisfaction. We highly recommend her!
-Roxane Neno

Jillian was so wonderful in our home buying search. She never rushed or pressured us and she was always willing to take a second (and third and fourth) look with us to ensure we felt comfortable. She was extremely knowledgeable about the housing industry and directed us to all the right people along the way. We're so grateful for her service as she helped us find our first home!
-Andrea Rice

My wife and I had a great time searching for a vacation home with Jillian. Jillian had a lot of properties for us to look at in our price range, she was a lot of help during the buying process and helped us through the bumps in the road. Thanks for everything Jillian!
-Ikie LightI just recently sold my house with the assistance of Jillian. She listed my house on a Tuesday and by that Friday not only did I have over 10 showings but 5 offers. She did a fantastic job putting my house on the market and also assisting with the purchase of a new home. Jillian is very professional and really cares about her clients. She made the process of selling my home very easy and was always available when I called her with questions. I would recommend Jillian to anyone that is looking for selling or buying a home.
-Kathy Sofarelli

Jillian recently sold our condo in Palm Harbor, Florida. We are so thankful for her keeping us informed of the showings and activities regarding our condo.. We live in the Chicagoland area which would of made it very difficult for us. She made everything run as smoothly as possible. We really appreciate that! I would highly recommend her to anyone buying or selling in the area! Thanks again Jillian!
-Larry& Marie Stahl

Jillian quickly understood the kind of property we were looking for. She was very patient with us and did not waste our time on properties that did not fit our profile. She was extremely responsive to questions and was very easy to get hold of even when we were out of the country. She negotiated the deal and managed to get a price that fit our budget on our selected property. She also made herself available after the closing for any final questions etc. She knew the market and did a great job for us we would highly recommend her.
-John and Sandra Gough

Jillian Jamison went above and beyond to take care of my needs while I was looking for my condo! I will be forever grateful to her!! Thanks Jillian for everything you did for me!
-Beverly Page

My husband and I would like to say thank you to Jillian for making our condo purchase an easy one. This purchase was not expensive and Jillian knew concerns regarding our budget but she treated this purchase just as if it was a million bucks. Jillian always had the answers to questions of ours such as assessment or HOA concerns to us in purchasing a condo. (rules and restrictions) She was also very considerate regarding time frame due to us having to travel thru downtown Tampa (Yuk!) We can't say enough about Jillian except thank you sooooooooooooooo much for all you did for us. Lipply Real Estate hopefully realizes what a true value Jillian is to the company. Would we recommend Jillian to others? YES YES YES
-Jean Leimbach and Robert Backes

Jillian is a Trooper! We've been working with Jillian close to 1 year. She has been available any time of the day/week for any requests we've had. Consistently sent us properties to view that met our profile. We are an out of town buyer moving to Florida, so it's been great to have her there, sending us pictures, doing walk through, making time to meet with our family to show them potential properties. Another big plus is her attention to detail in paperwork and being knowledgeable in all aspects of closing procedures. We relied heavily on her for assistance with all of our questions, concerns, and she came thru for all our needs. We're definitely taking her out to dinner when we finally meet in person!!
-Tony & Debra Munson

We were recently visiting our friends in New Port Richey and were thinking of buying a vacation / retirement condo. Our friends put us in contact with Jillian Jamison as a realtor. We spoke on the phone with her and exchanged emails informing her about what we were looking for and our investment limits. Jillian was absolutely amazing. She was prompt, professional, honest, and showed us multiple properties that were exactly what we had specified. Within days, we were making an offer on a perfect property. She then helped us get an inspector, go through the signing, finalize the payments and was always there for us by phone, text message and email. Even on her mini vacation during our closing process, she replied to our requests for help and got the job done. She is truly a spot on agent who has met our expectations. We would gladly recommend her to any of our friends for their real estate needs in New Port Richey, Tarpon Springs and the surrounding areas.Well done and Thank You Jillian.
-Carl L. Sanford

Jillian Jamison was absolutely wonderful to represent us during our home buying process. We were relocating back to Florida and resided out-of-state when as we started our home search. We continued to live out of state through the closing process. For some reason, we had a difficult time getting any realtors to take or return our calls. Thankfully, we called Lipply Real Estate on a Saturday and left a message with one of the Lipply staff. Within 30 minutes, Jillian called us back. About an hour after our first call, Jillian emailed us home listings that matched our needs. We told her our budget and requirements, and she only sent us listings that matched our requests. We only had one weekend to look at houses, as we were on a time limit. Jillian lined up houses for us to view on a Friday/Saturday. We luckily found our perfect house during that search and put we put in our offer. Jillian was able to guide us through the negotiation process, which led to us not only getting our home but also feeling comfortable throughout the buying process. We highly recommend Jillian. In fact, my parents are relocating to Florida this year, and they already have Jillian's contact information in their hands. Thank you.
-Michelle and John

My wife and I want to thank Jillian of Lipply Real Estate for her extraordinary effort in first pursuing our new home and for being there whenever we wanted to see a new house. We would call her and within hours be shown the home. After we purchased our new home, she helped us in selling our house. Jillian kept us in the loop and helped us with every step along the way making some stressful times go very smoothly. Hopefully we will be in our home for a long time but if we ever need a realtor again, Jillian Jamison will be our first call. Thanks again Jillian for everything you did.
-Chip & Susan LeMaitre, Tarpon Springs,FL

Just wanted to thank you for all your help. It was a pleasure working with you. And I appreciate how you were always available by phone or email with a quick response. Thanks again for helping us with our new home. We are very happy with it!
-Kathy Faith

There are not enough words to convey our appreciation and gratitude for all that Jillian Jamison has done for us. We live just north of Milwaukee, Wisconsin and are trying to come 'home' again to northern Pinellas County. We picked Lipply Real Estate for exactly that ~ its 'hometown' feel. There is no question in our minds, that we could not have been "guided" to a more professional, yet caring person as Jillian. From the moment we first spoke with her, Jillian has communicated with us in a timely manner, any information that we may have requested. Several times, and in some rather challenging situations in our home search, she has gone far above and beyond the call of duty. She has personally gone into several homes and taken many photos to help us make an informed decision in the home buying process. She has also gone out of her way to work with my brother's busy schedule (he lives in Palm Harbor) to show homes and take photos to email to us. Her honesty and integrity, as well as her gentle persistence have helped with some difficult decisions in some unusual circumstances. I don't know what we would have done without her scope of knowledge - and her flawless ethics. We love working with Jillian. She is the epitome of professionalism with her can-do attitude and attention to detail. More importantly to us, she is a genuinely nice, down-to-earth person who we fully trust and highly recommend to anyone purchasing a home.
-Brian and Amy Nead

Finding a new home is no easy task, especially when you are searching for your very first one...you want everything to be perfect. When we first started our journey we had a "must have" list which changed many time throughout the process. Jillian was always supportive and making sure our profile was up-to-date to reflect our needs, she was also very responsive and was always trying to adjust her schedule around ours. When we felt like we needed a break, after looking too many houses....Jillian respected that! And when it was time to "pick back up", she was there for us. After many months we found our perfect first home. Thanks Jillian, it was a pleasure working with you!
-The Arruda family

We wanted to make sure Lipply knows what a wonderful job Jillian did for us during our recent property purchase. She heard our needs and provided great knowledge about the areas that would meet them. Jillian made herself available for our tight schedule and efficiently provided qualified properties for our review. We were able to purchase quickly and close easily. We look forward to continued partnership with Jillian and have already referred her to others. She certainly knows her stuff.
-The Olsen Family

We had an amazing experience working with Jillian Jamison and Lipply Real Estate. We checked out several Realtors in Florida and found Jillian Jamison to be the most honest, reliable, helpful and committed to selling our father's home in Florida. From the moment we met Jillian, to the time we had the closing, Jillian stayed on top of every aspect of the sale and communicated with us throughout the process. Because we were selling a home in another state (we were in New Jersey and the house was in Florida), we needed a Realtor that was honest, reliable and committed to meeting our many requirements. Jillian came through with flying colors, exceeding all of our expectations. We highly recommend Jillian Jamison. She goes above and beyond as a Realtor.
-Nick and Tammi Pellicoro

When we relocated from Citrus County to Pasco County (Trinity area) this past spring/summer 2013 we were fortunate to have found our agent, Jillian Jamison of Lipply Real Estate. We found Jillian to be highly professional, knowledgeable, and a caring realtor. She carefully tailored our search for a new home to our area of interest within our price range. She provided sound advice and invaluable assistance in negotiating a contract on our new home. Jillian closely followed through on all required paperwork and was always prompt in providing information to any questions we had. We would highly recommend Jillian Jamison of Lipply Real Estate to anyone looking to buy or sell in the Tampa area.
-Bernard and Deb Hamm

We started looking for a condo in Florida at the beginning of winter and Realtor Jillian Jamison with Lipply Real Estate was the only person to respond to our e-mails. After she asked what our needs and wants were, she set us up with a personal link to view property with our criteria as we needed a condo that would accept our big Golden Doodle. Jillian was always quick to respond to our e-mails and questions. Every time we saw a condo that we were interested in, Jillian went to the condo to take pictures to send to us as we were buying out of state. Jillian went above and beyond our expectations of a Realtor as she was very prompt in getting photos to us. She also met a few times with a family member who lives in Florida to look at the Condo's that we were interested in. After several months of looking and making a few offers we finally found the Condo that's perfect for us. Jillian was very upfront and honest with us in making our real estate decisions. She always explained to us exactly what was going on during the transaction and made the closing of our property so easy! Thanks to Jillian we didn't even have to be there for closing. She e-mailed the documents we needed to sign and we took them to our local Bank to sign and fax. Jillian represented us in the final walk through of our condo. We not only had Jillian Jamison as a Realtor but as a friend. She knew it was going to be two weeks before we made our way to see our new condo and called us while we were there to ask how everything was going and if there was anything we needed. We would highly recommend Jillian Jamison with Lipply Real Estate to anyone! She was a pleasure to work with and we were VERY HAPPY to have her as our Realtor.
-Dennis and Andra Glass

Jillian was our realtor and she provided us with homes to view to potentially buy. The process went well. We told Jillian our likes and dislikes. She was always prepared and ready to show what was on the market. We were moving into the state of FL, but anytime we had any questions or concerns she responded promptly mostly by a phone call rather than a text which was more personable. We finally found our home to buy but had to return home. We requested that she measure a few things for us in our future home which was done and then she relayed back to us. She also gave us the space that we needed to think, view and take things in, in regards to the homes we viewed. She never crowded us and followed us around in the houses like some realtors do. She was always friendly, ready to go, smiled, and pleasant. We would most definitely use her again as our realtor if we would ever move again.
-Philomena Smith

To Whom it may concern,Customer service in this day and age seems to be a disappearing art. Not so with Jillian Jamison. My husband and I are so appreciative that Jillian is our real estate agent. From the first point of contact, Jillian has been friendly, professional, hard working, conscientious, thoughtful, insightful, knowledgeable, and just fun to be with.We had spoken of moving to Florida 'in a few years. Then, with some unexpected events, we decided to move that timetable up to this year. We took a weekend trip to the Clearwater area at the end of May. We had touched base before we arrived, and everyone had an idea of what we were looking for. Jillian met us, completely prepared and ready to start the weekend round of showings. We found a house that weekend, but were unable to come to terms with the buyer on price.Undaunted, Jillian went back to the MLS. She found homes that were new to the market, and we widened our search area a little bit. Again we found a house. Unfortunately, the inspection showed some items that we were not wanting to have to contend with.Then came the marathon weekend. Upwards of twenty five houses seen within 2-1/2 days. At all times, Jillian was unflappable. She took copious notes on everything that we had seen, and was able to reference back to houses that we had seen on the first trip and remind us of our likes and dislikes on every property. Well, we found a home, closed quickly, and are moving to Tarpon Springs within the next ten days. We are confident in our choice and know that we will be very happy in our new home and neighborhood. What could have easily turned into a stress filled experience was pleasurable--- all because of Jillian Jamison.
-Joanne Pierleoni

I live in Hawaii. My mother lived in Holiday, Florida before she died in 2011. I was fortunate to spend the last months of her 94 year old life with her. Once all the legalese dust had settled I had a house that I needed to sell with me living thousands of miles away. Fortunately, during my lengthy stay in Holiday I met someone who connected me with Jillian Jamison of Lipply Real Estate. I was able to go home to Hawaii and trust that I had someone in Florida that I could trust to sell my mother's home for me. During the short time it took to sell her home, Ms. Jamison and I stayed connected through emails and phone calls. She shared her write up on my mother's home which brought tears to my eyes. It was very sensitive and inviting to a buyer who wanted a home that was free of repairs and had been cared for lovingly over the years. Ms. Jamison had excellent ideas for showing the home and indeed it sold within just a few months on the market. Everything was taken care of professionally and thoughtfully through the mail system. It was not necessary for me to return to Florida. I greatly appreciate working with Ms. Jamison and her agency. My mother's home was not an expensive one but I was treated as though it was worth a million dollars, which it certainly was to me and my family in memories.
-B. Poulos

Wanting to take this opportunity to share about our recent experience with Lipply Realtor Jillian Jamison. We were looking for a realtor in the Clearwater/Dunedin area.....where to begin? While browsing the internet, we found a property of interest to us listed with Lipply, and the realtor was Jillian Jamison. We gave her a call.......the best call we could have made! Jillian offered us excellent and efficient service throughout the purchase of our villa. She made herself available to us at all times. Returning phone calls in a timely fashion is her strongpoint! During our real estate proceedings, she had to be out of town a few days. During her absence, she made a point to email us and keep in constant communication...how refreshing! Our real estate closing went smooth and Jillian was by our side representing our interests. Since our closing, she's called us to say hello and see how things are going. We even received a Christmas card & kind note. We've developed a friendship with Jillian. We know that even though our real estate closing is complete, she will always be available to us...and that is very much appreciated! Jillian is a young talent and a real asset to Lipply Realtors!
-Glen & Susan House, Clearwater FL

Jillian was a paragon of patience especially since my husband and I didn't really know exactly what we wanted. She must have shown us 35 homes in about 2 days and found the perfect vacation home for us. She is very knowledgeable and handled everything in Florida while we were back home in Tennessee. We started our vacation home search for a Realtor and found a real friend. I would recommend Jillian whole heartedly and have recommended her to my brother who is also looking for a home. Thank you Jillian, and I look forward to working with you again.
-Jan Hickman

We recently purchased a home in the Tampa Bay area and have the highest opinion of Jillian Jamison. We were out of state for most of the home buying process and Jillian really went the extra mile for us. Her work ethic is phenomenal and Jillian was always such a pleasure to work with -- a true gem! We love our new home...Thank you Jillian!
-Mitch and Trish Coleman

Just wanted to start by saying that Jillian did an absolute wonderful job for me. I live in Michigan and that is a long way from Clearwater. Not an easy way to look for a place to live. When I found out about On Top of the World, I decided that I wanted to look at the condos there. My boss' parents live there and I love the location. So I started looking at listings through the Lipply Real Estate webpage. I left a note on one of their ads and asked if anyone was interested in working with me. Within an hour I got an email with several condo listings that I liked. Very professional job. When I visited Clearwater in November, Jillian took me through several places the first day. The second day we went through a few of the places I liked the most and I made an offer on the one I now own. She always gave me her undivided attention and never rushed me. I went back in December to do the interview at On Top of the World and looked at the condo again. She helped me with the paperwork for the closing while I was there. I ended up doing the closing from Michigan. I was very happy with the way things went. I have several of her cards to pass out.
-Jack Nutt
Send Jillian a Message or a Testimonial